One of the largest of Rome's "Little Madonnas"
We continue with our daily tour this month through a particular artistic expression of Marian devotion: Rome's "Madonnelle" ("little Madonnas"). These are images of Mary—some of them miraculous—scattered throughout the streets and alleyways of the city. They are the object of much popular devotion.
Our Lady of Mount Carmel: Via della Scala – Trastevere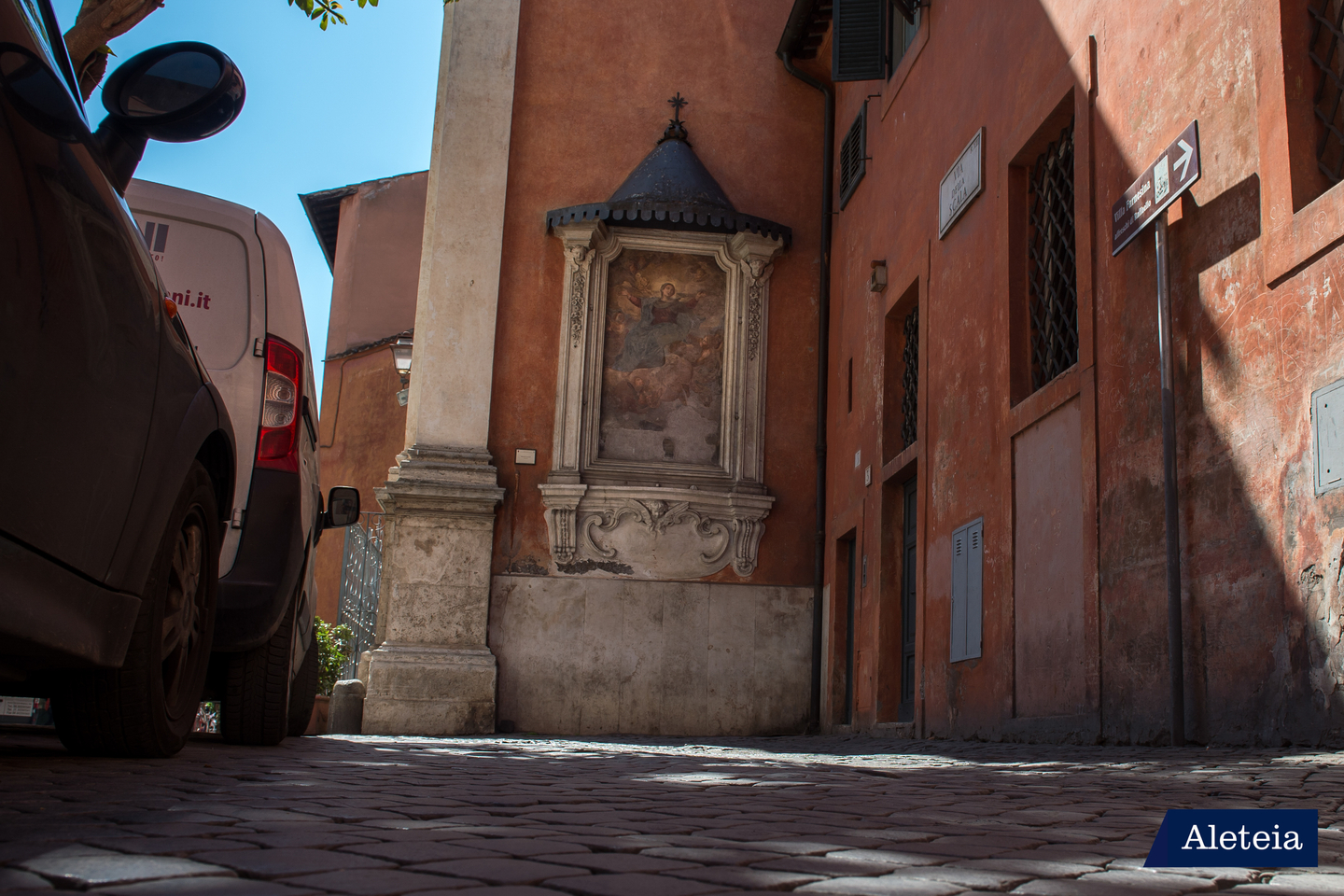 In the heart of Trastevere, you can find one of the most evocative Madonelle ("small Madonnas") in Rome — surely, one of the largest and most sumptuous, almost an altarpiece.
If you walk along Via della Scala, heading towards Sant'Egidio Square, this image appears right in front of you, on the side wall of the Church of Sant'Egidio (which was dedicated to the Blessed Virgin Mary of Monte Carmelo in 1630). The image is painted directly on the wall, and depicts the Madonna with her arms raised, seated on clouds among angels. The lower part of the fresco is severely damaged. The rectangular frame is made of stucco, with the upper corners cut off and curved inwards.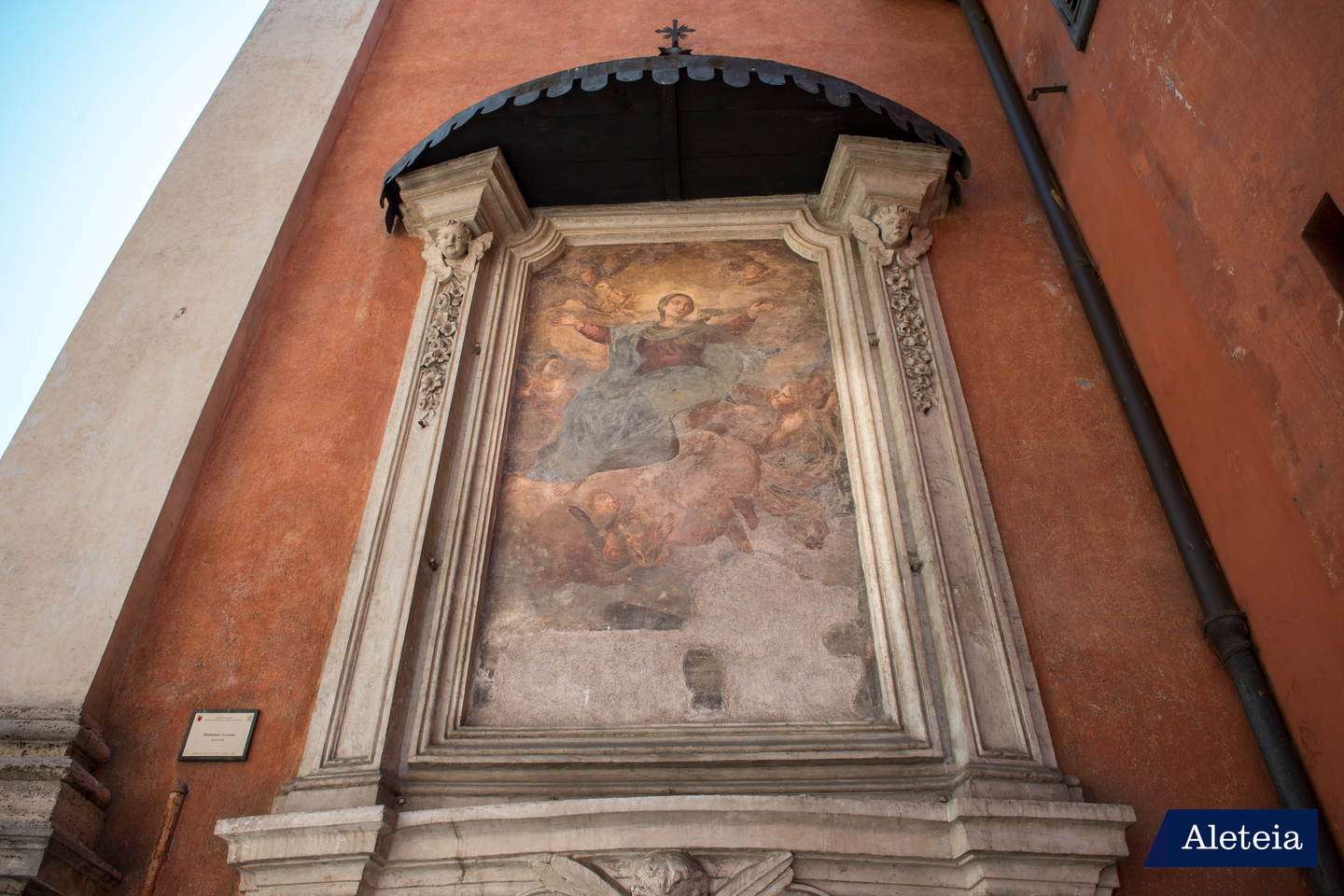 Two lateral pilasters end with capitals supported by winged heads, from which hang garlands of flowers. The shrine is enriched by conical canopy made of wood and sheet metal, with a cross on top and a hanging border cut in rectangles. Beneath the image there is a shelf, and the inscription, "Mater decor Carmeli ora pro nobis" ("Mary, beauty of Carmel, pray for us"). In the past, this image was widely venerated, and under the shrine there was a kneeler, a holy water font, and a lamp.
~
Follow the series here: Little Madonnas of Rome
See more articles like this at Aleteia's Art & Travel section.