Adam and Eve weren't just lounging around before the Fall.
You can get Aleteia inspiration and news in your inbox. Our specially curated newsletter is sent each morning. The best part? It's free.
Sign up here
One of the pleasures of parenting is mortifying your older children with a good song and dance routine. "If I Were a Rich Man" from Fiddler on the Roof is a nice choice. It's a catchy tune and the traditional dance moves are sufficiently goofy, while not being so rigorous as to risk significant injury.
But, what about the message? Is daily work something we only endure out of poverty and necessity? Why did we celebrate the feast of St Joseph the Worker on May 1? If I were a rich man, would I abandon my work for the leisurely study of Scripture?
As a theologian my answer to that question is a bit more complicated, but, sadly, relatively little of my working day is spent in the blissful study of Scripture and Tradition. Much more goes into paperwork, committees, and the business of education. As a Catholic, how should I understand the necessity of such work?
Of course, our working lives are corrupted by sin. As God told Adam, we have to live by the sweat of our brow, battling thorns and thistles all the while. And, if that episode from Genesis 3 were the whole story, if toil and suffering were the essence of work, then it would be something to simply endure until we are freed by death, retirement, or lotto jackpot.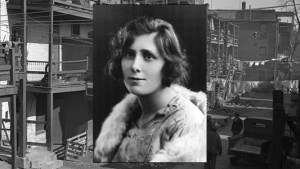 Read more:
For this saint, sanctity was as simple as a smile and a day's work
But, if we go back a chapter to Genesis 2, some basic facts are clear. Work isn't a consequence of the Fall. On the second Monday morning, Adam and Eve got up and clocked in for a day of gardening (and a bit of light husbandry). Well before their fateful lunch break, work was part of God's original plan. We can deduce as much from Adam's punishment as well. Work becomes difficult and tiring; it doesn't spring into existence.
Like the rest of God's creation, human work is good. We are made in the image of a God who is a Creator. We may not form the cosmos out of nothing, but we can use the material God has provided and draw out potential goodness and beauty in the world around us. God could have shaped that primordial forest into a garden himself, but part of God's love for us is giving us a part in his work.
Sin makes it difficult, but it doesn't change our purpose or our goal. As Jesus taught us in the Lord's Prayer, we are aiming for the coming of God's kingdom and for His will to be done here on earth as it is in heaven. When most of us think about how that happens, we tend to think of "religious" stuff: prayer, liturgy, or personal acts of sacrifice for others. And certainly, those are all good things that advance God's kingdom, but our daily work can as well.
The true meaning of work runs throughout Scripture and Tradition. One of the best examples is in Sirach 38-39. Perhaps not surprisingly, as a biblical scholar, Sirach sees his profession as the noblest calling. But, he also praises the work of the doctor, farmer, engraver, blacksmith, and potter. He acknowledges that they may hold a humble place in society, but they play vital roles. As he puts it, "they maintain the fabric of the world" (38:34).
In the New Testament, Paul takes that idea a step further. Even slaves are called to give glory to God through their work and do all of their tasks as unto the Lord (Colossians 3:22-24).
Traditional Catholic moral teaching affirms the meaning of work as well. As Christians, we are called to grow in virtue. Some virtues we receive as gifts, but others are developed by our daily choices and actions. When we do our work well, despite fatigue, thistles, and thorns, we grow in the virtue that fits us for heaven. And, our work can bring God's kingdom a bit closer to realization, whether we are creating beauty, meeting the physical needs of others, or providing services that strengthen our communities.
We are not made in the image of a divine "wage earner"; we are made in the image of a loving Creator. Our daily work is a chance to resist the effects of sin, grow in likeness to Him, and advance His kingdom.
Read more:
No shopping or housework on Sunday? Sign me up!