Never mind what you've been told, saturated fat is not your enemy.
Food lovers everywhere, rejoice! Science has finally confirmed what the French have known all along: cutting saturated fat does not reduce your risk for heart disease, according to a new editorial in the British Journal of Sports Medicine. The belief that saturated fat in foods such as butter, cheese and meat clogs arteries is "just plain wrong," a group of cardiologists say in the piece.
Despite popular belief among doctors and the public, the conceptual model of dietary saturated fat clogging a pipe is just plain wrong … there is no benefit from reduced fat, including saturated fat, on myocardial infarction, cardiovascular or all-cause mortality.
Instead, the focus should be on eating a Mediterranean-style diet, taking a brisk walk daily and minimizing stress, they say.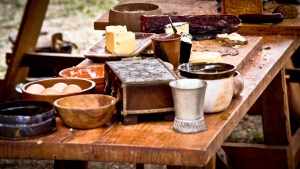 Read more:
This popular European diet is positively medieval
British cardiologist Dr. Aseem Maholtra said that even in patients with established heart disease, reducing saturated fat intake did not reduce heart attacks. The overwhelming emphasis on saturated fat reduction in patients' diets despite an utter lack of corrolation between saturated fat intake and heart disease prompted Maholtra and a group of colleagues to write an editorial about it.
The editorial identifies coronary heart disease as a "chronic inflammatory condition." Malhotra explains that eating too much white bread, pasta, and potatoes — carbohydrates, essentially — raises blood glucose rapidly, and the body responds by creating too much insulin.
When the body is constantly flooded with insulin, it can't do its job of getting glucose into cells for energy. This initiates an inflammatory response, which in turn begins to harden your arteries.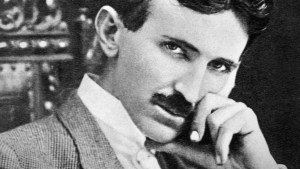 Read more:
Diet and exercise tips from a 1900s health guru
If you're thinking "uh, does this mean what I think it means?" the answer is yes. Yes it does.
For decades, scientists and doctors have been insisting that a low-fat, high-carb diet is essential to reduce the risk of heart disease. They even designed a whole food pyramid around it — one that most of us know by heart, since it was emblazoned on the packaging for everything we ate growing up. But now, following that food pyramid might very well be a perfect recipe for inducing heart disease.
Not since doctors touted smoking as a digestive aid has there been such a medically sanctioned public health debacle. The rates of obesity, type 2 diabetes, and heart disease have skyrocketed since low-fat diets were universally recommended, while those suffering from diet-induced ill health have been blamed and shamed. It's about time doctors spoke up and put the blame where it belongs, on processed and refined "low-fat" foods.
It'll probably take a while for most people to let go of the idea that butter is bad, but don't let that stop you from embracing your liberation. Forget counting fat grams. Eat real food! Throw off the shackles of rice cakes and birdseed bread, and pass the butter!