Nature is the antidote to the negative aspects of the on-demand culture we've created.
What can God do in your life with one Bible verse a day?
Subscribe to Aleteia's new service and bring Scripture into your morning:
Just one verse each day.
Click to bring God's word to your inbox
"Every so often, a parent will look at the thin arms of his son or daughter and the weird pallor of a face exposed to hours of fluorescent light, and think that perhaps the child had better 'play outside.' This sentimentalism must be resisted." — from the book Ten Ways to Destroy the Imagination of Your Child by Anthony Esolen.
In a witty and confrontational tone reminiscent of C.S. Lewis' The Screwtape Letters, Dr. Esolen convincingly argues for a return to open-ended play and aimlessness in modern day childhood. Chief among his concerns is the increasing amount of time that children spend inside. A recent study out of the UK showed that prison inmates spend more time outside than three-quarters of British children. Now compare these numbers with child education experts of the 19th century who prescribed three to five hours of outdoor time for children between 3 and 6 years of age!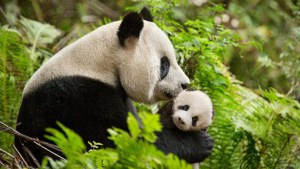 Read more:
5 Beautiful documentaries to help your kids fall in love with nature
Allowing children the time to meander and get lost in their thoughts and imaginings while outdoors is far more than child's play. It is crucial not only for offsetting childhood depression and anxiety, as multiple studies suggest, but time outside is also important for fine-tuning a child's recognition of God at work in their lives. In watching the seasons unfurl, children develop a respect for God's timing as found in the painstaking patience of nature and the divine ordering of the seasons. Nature is the antidote to the negative aspects of the on-demand culture we've created.
"The vastness of the sky will naturally lead them to contemplate infinities; it is wholly apt to associate the sky with expansiveness of the spirit, with joy and freedom and holiness," Anthony Esolen writes.
The untiring cycles of nature — her many inevitable deaths followed always by growth and life — provide even the youngest of children with a rudimentary and irreplaceable spirituality that is virginal, unteachable, and most importantly, simple. Apps and textbooks are of no use here; all that is needed are the oratories that nature provides.
Read more:
5 Surprisingly simple tips to make your children more creative
Childhood is a precious, pristine resource dwelling among us. The very young interact with nature in ways that adults have long forgotten. The key is getting them out there.
Here are some ideas for nurturing young naturephiles:
1. Start with task-focused outdoor time
When you assign a "mission," children are more likely to get on board. It is important to be gentle with them and with yourself. Playing outside will feel like work sometimes because we are used to passive, on-demand entertainment. A good place to start is an earthworm hunt. Bring along a backpack with magnifying glasses and garden tools for scooping. Or, if you live in the city, start a cloud journal have the children paint and distinguish different clouds. Find a book from the library and learn the parts of the wildflowers you find and their scientific names. Most importantly, leave all tech at home.
2. Daily prayer
Connecting with God, who is eternally youthful and creative, is crucial for donning our mystical lenses each day. Prayer puts things into proper order. Our penchant for controlling things and people dissipates the more we spend time with the Creator. We will see that being at peace outside is akin to abandoning ourselves to God's loving care.
Read more:
Making Prayer "Fun" for Kids? Um, No
3. Hold them and kiss them
Often, kids want to be plugged in because they don't know what to do with their freedom or they are fleeing something uncomfortable (boredom, stress, sadness or loneliness). Adults are much the same. We don't generally overuse screens when we are healthy and happy. When we are at peace, we connect with ourselves and with others. When your child is begging for a screen, show that you are present to them by either touching them or looking into their eyes. If they feel acknowledged and heard, it gives them permission to feel what they feel and less likely to use screens as an escape in the long-run.
4. Go on outdoor dates with your child
Start a tradition that covers all the bases: quality time, goodies, and the outdoors! Walk through a park with a cold treat or get supper from a food truck and eat it by the water. This kind of sweet rendezvous will leave memories that mingle good food and bonding in the great outdoors. They'll be hooked (on both gelato and nature).