Understanding what causes procrastination is the key to finding solutions.
Need an idea for Lenten almsgiving?
Help us spread faith on the internet. Would you consider donating just $10, so we can continue creating free, uplifting content?
Make a Lenten donation here
My husband and I are avid DIYers. We love renovating our 121-year-old-home. We live for the thrill of searching for new ideas and on how to do things on our own. Okay, truth is, I search out the ideas and my husband gets them done. I do the occasional painting, trim work, and famous faux ship-lap; but he does the sweat-inducing real work.
We have done countless renovations since moving into our quintessential home. We have also had our fair share of hiring out. Yet, we have always striven to do most things ourselves. For reasons of money and plain enjoyment, we often go the DIY route. But there is one issue we encounter time and time again: not finishing what we start.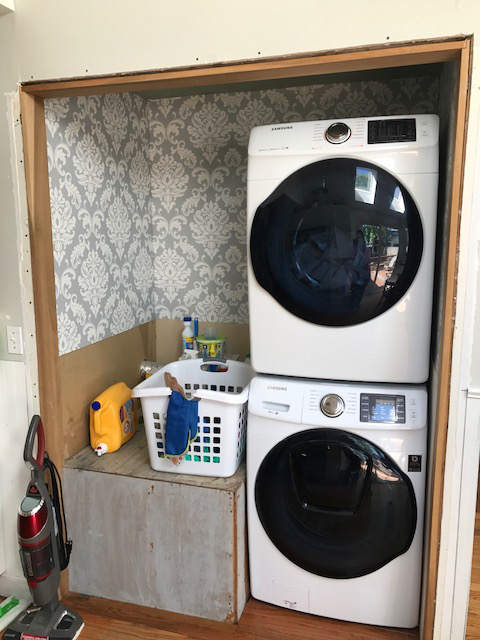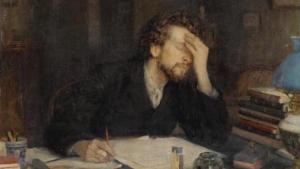 Read more:
Leaving procrastination for later
Some years ago, I self-diagnosed our pesky little issue as "DIY-ADD."  In a nutshell, we can't seem to focus on one project long enough to see it through to its final stage. But, I must confess, this seems to be more of a "me" problem than a [ahem] "we" problem. My brain latches on to way too many Pinterest ideas. By the time,we have started the bathroom renovation, I am already making plans for a new deck. The ideas never stop coming!
Of course, I can blame the inventors of Pinterest. I can even blame the old house for being, well, old. But in all fairness, I can only blame myself for the age-old problem that many of us have faced at one point or another. Procrastination! No need for fancy labels or psycho-jargon. Procrastination can creep up on us at any age, on any project and can stick around for years if we're not careful. So, if it's so darn pesky, why are some of us so prone to it?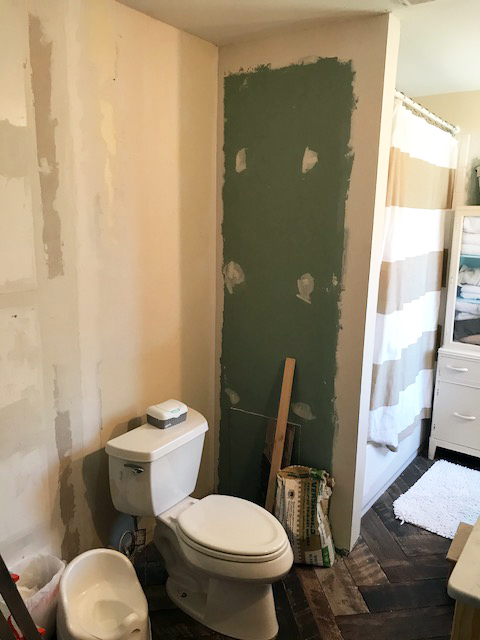 I recently sat down with Cynthia Zitny, a licensed social worker and family counselor with her own practice for over 15 years. She had a few simple reasons why some of us tend to put things off even though stress levels can reach their peak. Here are a few clues to help you understand where the procrastination comes from, in hopes we can both work through it:
1. Some mental disorders
ADD, ADHD, or depression can contribute to procrastination. It is not uncommon for distraction to be a prevailing cause for procrastination. Although many of us may not be diagnosed with these conditions, many of us admit to being easily distracted. The distraction causes us to float from task to task, never finishing any one thing. Of course, therapy can help those with severe procrastination attached to these disorders. Yet, many of us will profit by setting short-term goals. If we can't finish a project we were expecting to finish in a week, we can make plans to do a little bit at a time for two weeks.
2. Our environment
Did you grow up with role models that procrastinated or never finished what they started? Did you have strict parents who often set deadlines? Did you find yourself procrastinating to rebel? Our environment and our upbringing can have a huge impact on the way we perform as adults. It's not about a blame game. Becoming aware of subtle cues we received in our childhood can help us to set things straight as adults. We must strive to be our own people and realize that we can be different from those whom we learned from. Breaking the mold can be liberating.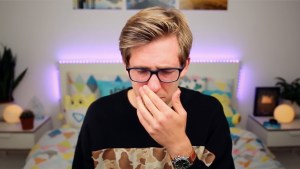 Read more:
How to free yourself from a toxic parent
3. Are you aware of your own limits?
Do you lack the will to set boundaries? Many of us take on too much. Some of us take on new projects and are genuinely excited by the prospect. Others of us have a hard time saying no and may even be "people pleasers." Regardless of our situation, being aware of our limits is a huge step. Nipping the procrastination habit requires being self-aware. Setting boundaries helps us to determine when we are reaching our maximum load. Often times we can procrastinate because we are exhausted. Learning to say no helps us follow through on other things we have committed to.
4. Lack of organization and planning
This was true for me all throughout high school and college. Most of the time when we sign up for a task or project we procrastinators are not thinking it through. If we take the time to plan out our approach and execution, most of the time we can avoid procrastination! Procrastinators should plan! It's that simple, or is it?
5. Being overly confident
Yes, sometimes having too much pride in our own talents can cause us to procrastinate. When we are aware of a talent, we can, many times, take it for granted. We can convince ourselves that we don't need that much time, because we can get it done quickly; after all, we've got this! The problem is we will not be putting our 100 percent effort solely because we rely too much on our natural ability. Hard work always pays off and even the best of us can stumble and fall.
Truth is, most people procrastinate at one point or another. It is a human condition to find excuses for ourselves. The problem lies in the fact that some of us use procrastination as a crutch. Becoming aware of the reasons we procrastinate and finding a solution to this less than flattering habit should be a welcome change. I know I am cutting back on my Pinterest searches and putting all projects on hold until we finish what we've already started. Will you put off procrastinating any longer?