Luce Caponegro, former queen of Italian porn in the 90s, in conversation with her son, Gabriele
Luce Caponegro, former porn star and now mother of two children, recently shared with the Italian journal Il Corriere della Sera (on May 5) a lesson that's hard to forget.
Luce's "normal" life
It has been nearly 20 years since she stopped being a porn star, but such extreme career choices do leave some scars. "Children must be given values and wings," Luce says. "I only received values. Trying to protect me, my family ended up suffocating me. I was the classic good girl, who would take dance lessons and went horseback riding. I called my father a 'capitalist pig.' I went astray when I was 15 years old and fell in love with a person who took me away from an existence that looked like it had already been written."
Her encounter with porn
"As soon as I got older," she remembers, "I left everything I had, including my clothes. I traveled around the world, India, Pakistan, hitchhiking and carrying a sleeping bag. That story lasted 17 years, and then this person became my agent in porn. It all was born out of a certain curiosity regarding sexuality. But there was also a component of exhibitionism."
Read more:
Open letter from a priest to a porn star: I understand your suffering
"Mama, did you ever make any mistakes?"
The second of her children, Gabriele, knew about his mother's work in the most disadvantageous way: from school friends who had seen those old movies on the internet. He then confronted her with delicacy and surprising maturity: "Mom, have you ever made any mistakes?" "We all make mistakes," she replied. "Can you tell me one?" "Well, I used to smoke." As he asked her "Can you tell me another?" she knew the cards were on the table. "You were a porn star." That was not another question: it was an affirmation. "Yes, Gabriele, I was a porn star. Are you hurt?" asked Luce. "I felt bad at first,' he replied, "but then I thought that young people make mistakes; you're wonderful, and I love you as you are."
"Today, I shine bright"
Today, Luce has her own aesthetic center in Ravenna. Recently, she got a proposal to play a nun in a musical. She said no, even though she admits she has always been attentive to spirituality, and the role might actually fit her. But it felt like it might be too far away from her current "second" life. How does she feel today? "Crystalline, bright. I am now the very incarnation of my name" — Luce, "light" in Italian.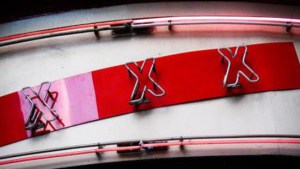 Read more:
My husband is addicted to adult content. Help!