This three-course Mother's Day breakfast looks super elegant but only takes 30 minutes.
Mother's Day started at the beginning of the 20th century after a little West Virginian girl named Anna Jarvis wanted to find a way of honoring her mom, and the sacrifices mothers make in raising their kids. This idea took off, and although it has become more commercial, the founding principles have survived. We love our mothers and this special day gives us the opportunity to celebrate and thank them for being the special women and role models they truly are!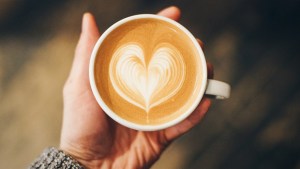 Read more:
You actually would die without your coffee, research says
These delicious—and most importantly, simple—recipes are the perfect way for her to start the day feeling cherished. (Just add a few flowers to the platter for an elegant touch.) If you are a mom yourself, we recommend leaving this page open for your kids to see, or send the link to your husband to lend a helping hand!
Eggs with fried tomatoes and rustic toast
(Adapted from Martha Stewart)