Today's stop on our tour of Rome's Little Madonnas brings us to "Clock Square."
We continue with our daily tour this month through a particular artistic expression of Marian devotion: Rome's "Madonnelle" ("little Madonnas"). These are images of Mary—some of them miraculous—scattered throughout the streets and alleyways of the city. They are the object of much popular devotion. Follow the series here: Little Madonnas of Rome
The narrow street of Banchi Nuovi in Rome opens onto the Piazza dell'Orologio, or "Clock Square," and is the best place to view the Madonna Valliceliana. A large mosaic with a golden background, its light is cast on the shadow of this alleyway, inviting passersby to lift their gaze upward.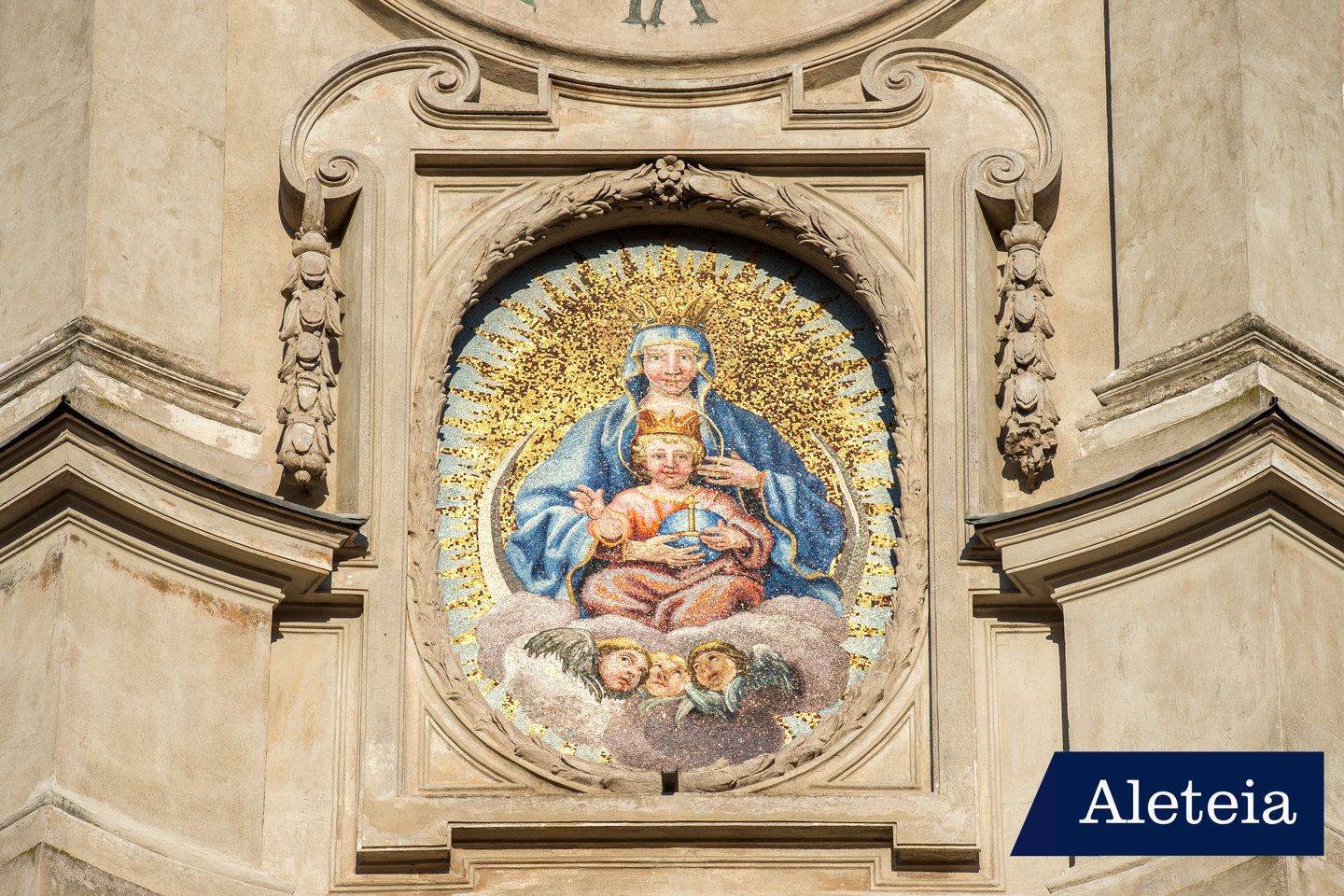 The 17th-century tower belonging to Fathers of the Oratory, a congregation founded by St. Philip Neri, dominates the landscape, and here one finds the clock from which the square derives its name.
Just beneath the clock we find the image of the Madonna Valliceliana, an emblem of the Oratorian Fathers, to whom the Church of Santa Maria in Vallicella (also known as Chiesa Nuova) has been entrusted since the second half of the 16th century.
The Madonna Valliceliana was created by two great artists of the time: Borromini and Pietro da Cortona. The first is the author of the architectural project, while the second is the author of the mosaic.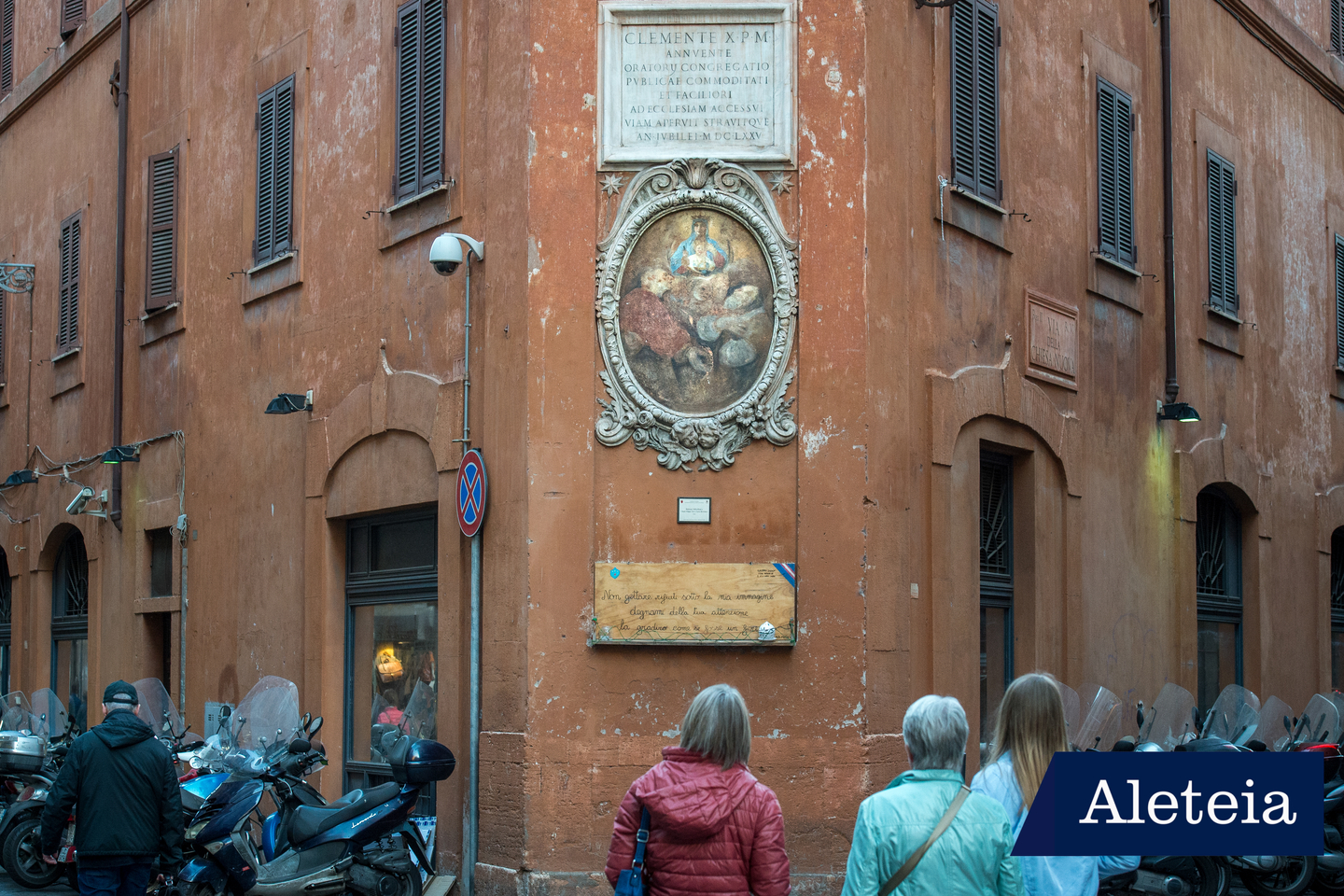 The Borrominian frame, characterized by volutes and pendants, frames a mandorla in which the Virgin appears on a throne of clouds with the Child in her arms, imparting his blessing. Together they hold a globe with the cross, and at the base we find three angels. The iconography is typical of the venerated image of the "Madonna della Vallicella" found in the Chiesa Nuova, with some elements added (e.g. the moon and the mandorla).
Through their iconographic choices, the Oratorian Fathers promoted devotion to Our Lady. St. Philip himself invited the faithful to call the Virgin Mary "Mother" and wanted her image to be represented on all the altars in the Vallicella Church. Indeed, in Chiesa Nuova we find the oil-on-slate painting of the Madonna della Vallicella (by Peter Paul Rubens) as the high-altarpiece.
A further representation of the "Madonna Valliceliana" is located on the opposite side of the convent, at the corner between via del Governo Vecchio and via della Chiesa Nuova. This depiction is enhanced by the presence of two great saints who were also friends: St Philip Neri and St. Charles Borromeo.
Read more:
How Saint Philip Neri Anticipated Pope Francis by 500 Years
~
Follow the series here: Little Madonnas of Rome
See more articles like this at Aleteia's Art & Travel section.