The Virgin Mary introduced Francisco and Jacinta "into the immense ocean of God's light and taught them to adore him," Pope Francis says on the 100th anniversary of the Fatima apparitions
FATIMA — Pope Francis on Saturday canonized two of the three Fatima visionaries, brother and sister Francisco and Jacinta Marto, exactly 100 years after the Blessed Virgin Mary first appeared to them in Cova da Iria.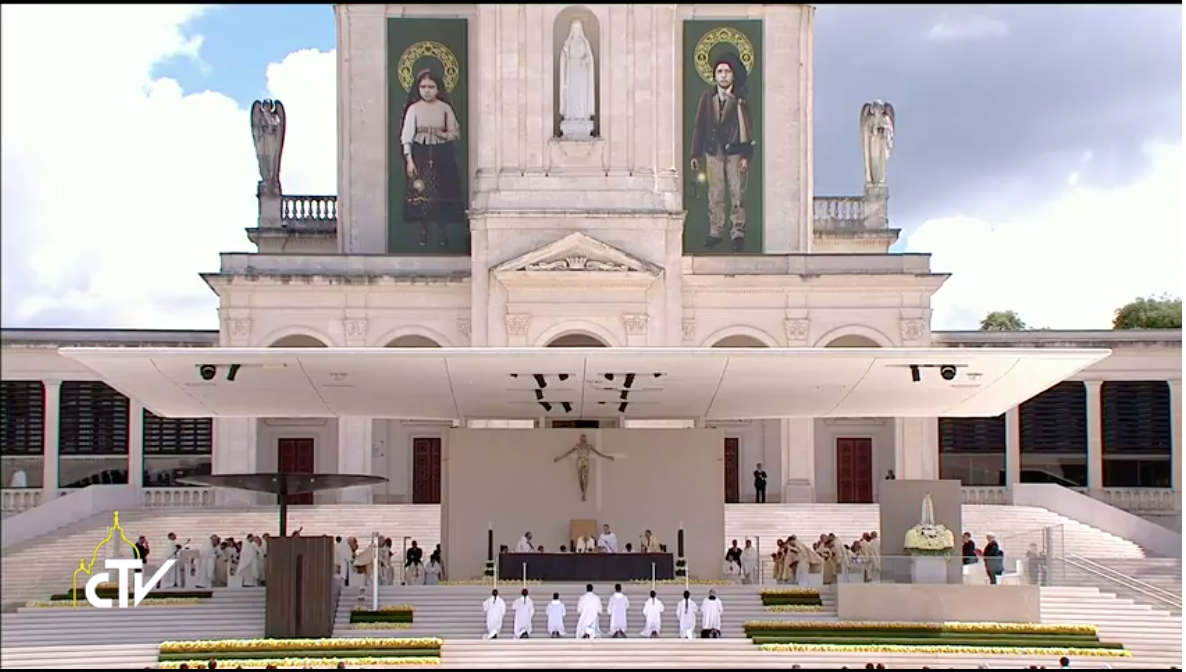 Thousands of pilgrims gathered on a beautiful day at the Shrine of Our Lady of Fatima in Portugal for the Mass of Canonization.
During the rite of canonization, the relics of Saints Francisco and Jacinta were placed at the feet of the statue of Our Lady of Fatima.