Can you guess what the different symbols mean? A hint ... think Panama, think Mary!
VATICAN CITY — The archdiocese of Panama has unveiled the official logo for World Youth Day, set to take place on January 22-27, 2019.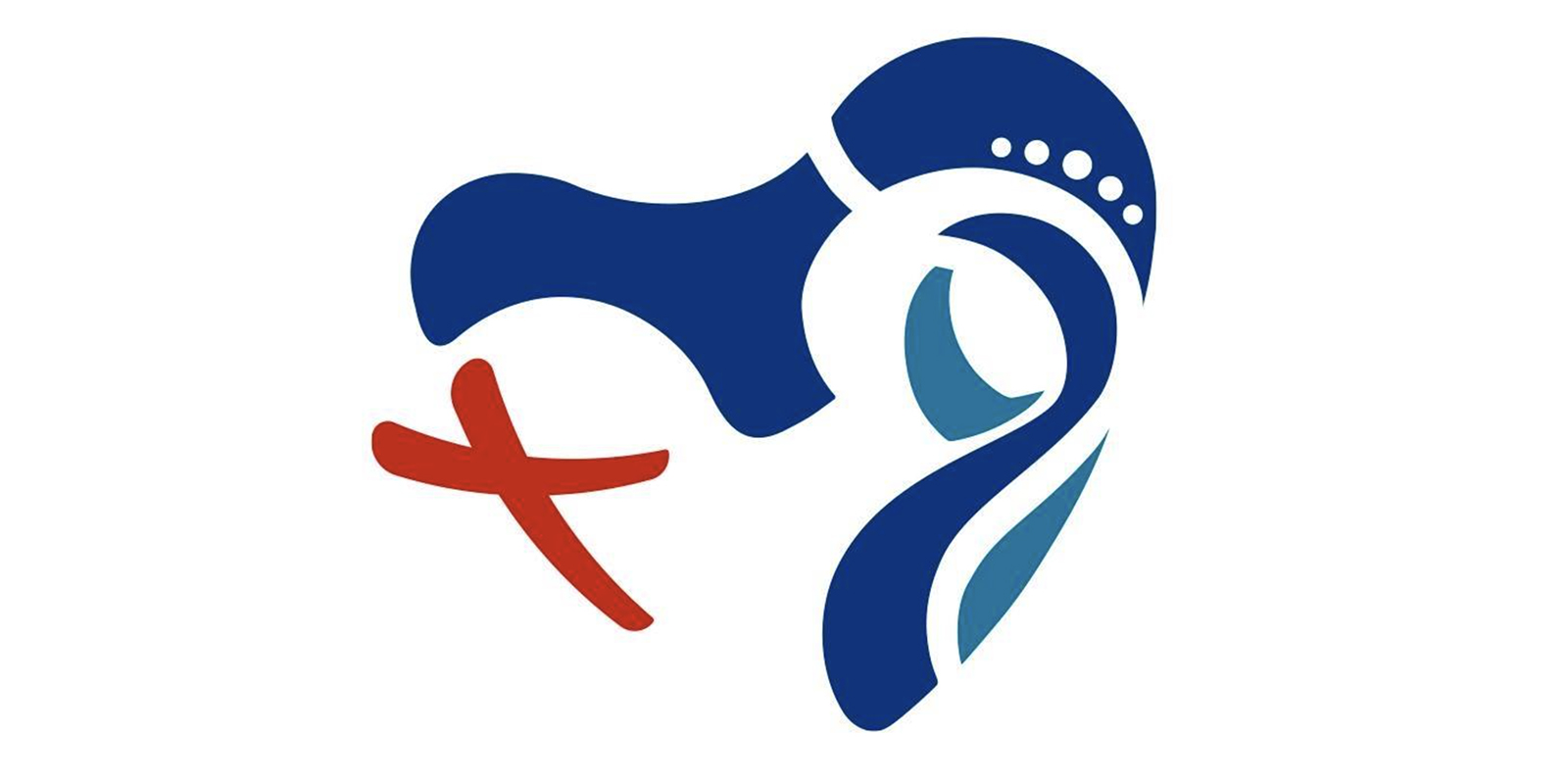 Drawn in blue, white and red — the three colors of the Panamanian flag — the logo is composed of various symbols, including the Isthmus of Panama as a place of welcome; the Panama Canal, symbolizing the way of the pilgrim who discovers in Mary the way to encounter Jesus; a silhouette of the Blessed Virgin Mary in her fiat, with a crown of stars representing the five continents; and the World Youth Day pilgrim cross.
The logo as a whole forms the letter 'M,' for Mary, in the shape of a heart, pointing to the motto: "Bridge of the World, Heart of the Universe," and to Our Lady's selfless heart as a mother.
Indeed, for the first time since its founding by Pope John Paul II in 1985, the World Youth Day 2019 will have a Marian theme: "Behold the handmaid of the Lord; be it done until me according to thy word."
According to His Excellency José Domingo Ulloa Mendieta, Archbishop of Panama, the logo was chosen for its ability to communicate "the message we [Panamanians] wish to send to young people all over the world: the smallness of our country and the greatness of our heart, which is open to all without exception."
During the competition, a total of 103 logo proposals were submitted to a panel of graphic design and marketing professionals. The panel selected three of them, while the winner was chosen by the WYD 2019 Executive Committee, and the Dicastery for the Laity, Family and Life.
The logo was designed by Ambar Calvo, a 20-year-old Panamanian studying architecture at the University of Panama.
World Youth Day is an international gathering of youth organized by the Catholic Church. Founded by Pope John Paul II in 1985, it meets every 2-3 years in a different city around the world.
For further information, visit the Archdiocese of Panama website here.