Some of the world's foremost champions of positive thinking emerged from the worst catastrophes.
Please be advised that the following article contains some brief details of a case of child abuse which could be upsetting to some readers. 
Some of the world's foremost champions of positive thinking emerged from the worst catastrophes: concentration camps, severe illnesses and disabilities, even horrific child abuse. With their lives and writings, they tell us that positivity is a choice that is in all of our hands.
Viktor Frankl was in three concentration camps. He was kept from shipwreck only by his theory that he must keep his eyes fixed on beauty. And so the concentration camp came alive, not only in the sense that he was still breathing but in the sense that his humanity had not been broken.
At age 17, the psychiatrist Milton Hyland Erickson contracted polio and became completely paralyzed. During years in which he could move only his eyeballs, he discovered the power of self-hypnosis as a way to overcome pain. While Freud was teaching that the unconscious was a dark place of buried conflicts, Erickson believed it was actually a source of creative solutions that a good therapist could help the patient discover and unlock. Erickson not only overcame his own paralysis, but went on to make an extraordinary contribution to the field of psychology over a 50-year career.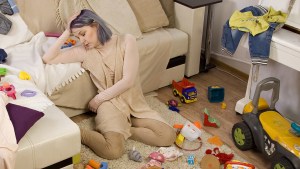 Read more:
How to break the cycle of negative thinking and be more positive
Dave Pelzer is the author of the book A Child Called "It" and the victim of one of the most severe child abuse cases in California history. Whenever she drank or got angry, Dave's alcoholic mother would put her little boy's forearms in the gas oven and turn it on until bubbles formed on his skin, which she then cured by pouring bleach on them. The concentration camp of Dave's childhood finally ended when he turned six and went to school, where his teachers saw his mauled arms and many other signs of abuse. Dave was finally taken away from his mother and spent the following years talking to psychologists and social workers. Today he is a motivational speaker and bestselling author who shares a message of resilience.
If Mozart was the child prodigy of music, Dave Pelzer is the child prodigy of resilience. He could not choose whether to have a better mother, but for the rest of his life, he could choose which memory to focus his attention on. Even as a child, without knowing the correct terms, Dave understood that Mom was sick and dysfunctional, that there was something wrong inside his mother's head, and that he was good – that he had managed to survive and stop his mother before she killed him.
This is the critical step that took place in Dave's head that has to occur in ours, for those of us who have had dysfunctional parents. Many of us had dysfunctional parents or grandparents, dysfunctional teachers, criminal neighbors, and hooligan classmates. We did not have the choice of whether to have them or not, but now we have the choice of whether to continue to orbit those memories or focus on what was and is positive.
Read more:
A promise to my broken, abused neighbor
Google the name Nick Vujicic and you will find the biography and video of a man born without arms or legs who has decided to live his life the best he can. At the age of eight he was desperate. But then he read an article about a person with serious disabilities who faced life with enthusiasm. It showed him the way, and now he tells others.
Courage is contagious – and so are our mental states in general. If I improve my mental state, I will inevitably benefit all those with whom I come into contact and then the world. In spite of all the painful circumstances that may be hidden in the background of each of our lives, there is still a space of freedom that belongs only to us: no matter what has happened to us, we are still free to choose how to respond.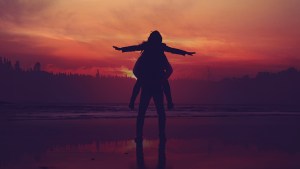 Read more:
God is our safe place and our strength.
William Ernest Henley says it best in the poem Invictus:
Out of the night that covers me,
Black as the pit from pole to pole,
I thank whatever gods may be
For my unconquerable soul.
In the fell clutch of circumstance
I have not winced nor cried aloud.
Under the bludgeonings of chance
My head is bloody, but unbowed.
Beyond this place of wrath and tears
Looms but the Horror of the shade,
And yet the menace of the years
Finds and shall find me unafraid.
It matters not how strait the gate,
How charged with punishments the scroll,
I am the master of my fate,
I am the captain of my soul.
This article was originally published in the Italian version of Aleteia.