UNESCO's recognition of Mary, Joseph and Jesus' flight would be a boon to Egyptian tourism.
"The Path of the Holy Family," the route tradition says was taken when Mary and Joseph fled with Jesus to Egypt to escape Herod, is about to earn its place on the map of UNESCO's World Heritage sites, according to a report from Agenzia Fides.
Such a designation would be seen as a boon to tourism in a country that has suffered a steep decline in visitors because of terrorism and instability in the region. According to Daily News Egypt, air travel to Egypt declined by 40 percent from 2015 to 2016.
In recent years the Egyptian tourism ministry has been promoting pilgrimages following the Holy Family's route, based on the Gospel and Christian tradition. Pope Francis' visit to Egypt was seen as an opportunity to open tourism to Christian pilgrims, according to Angenzia Fides. On May 9, less than two weeks after the papal visit, Egyptian Tourism Minister Yahiya Rashid went to the Vatican to promote the program "The journey of the Holy Family."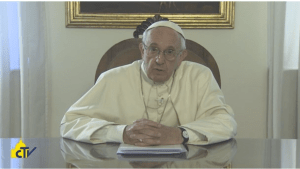 Read more:
Pope Francis to Egyptians: "I am honored to visit the land visited by the Holy Family!"
The designated sites along the "Path of the Holy Family" were specified and approved by the Orthodox Church and by Pope Tawadros II, reports the Daily News Egypt.
Pilgrims would expect to visit the following archeological sites, according to the report:
The first phase includes the Church of St. Sergius and its surrounding area in old Cairo, the monasteries of Wadi El-Natrun in Beheira governorate, the Tree of the Virgin in Matariya, Gabal El Teir Monastery in Minya, and all archaeological installations in Assiut.
The journey will start from the old Cairo area that was known as Babylon Fortress, where the Holy Family lived in a cave that lies in the Church of St. Sergius.
The journey will include the Hanging Church and will then head to Maadi to visit Virgin Mary's Church in Southern Cairo, moving to Wadi El Natrun on the western side of the Nile River, where the largest number of monasteries and churches are located. The area includes Monastery of Saint Pishoy, the Syrian Monastery, and Paromeos Monastery.
The trip will then lead to Gabal El Teir Monastery and to the Muharraq Monastery in Assiut, where the Holy Family spent six months in its cave.
The final destination will include Mount Dronka, where there is an old cave in the mountain where the Holy Family stayed before their return trip.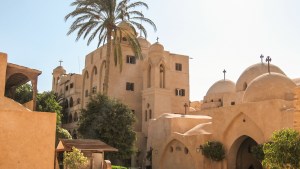 Read more:
The Egyptian oasis through which Mary, Joseph and Jesus escaped from Herod