Four steps to raising uncomfortable issues in a non-confrontational way
Ellen sat on a bench and waited for her friend Veronica to arrive. It had already been 25 minutes, and she felt her anger and frustration growing by the minute. This was not the first time that Veronica had been late. And it was always the same: she would come 20-30 minutes late, but instead of apologizing, she would just smile and say that she was so busy.
Ellen resented Veronica's breezy attitude. Those 20 minutes mattered to her, but she didn't know how to tell her friend. Somehow, she could never seem to tell Veronica that her behavior was upsetting her. Usually, she just kept quiet and suppressed her anger.
I'm sure Ellen's story sounds familiar. Sometimes our loved ones, coworkers or bosses behave in a way that makes us feel hurt or upset, but we don't know how to tell them. Such conversations are difficult because they can unleash strong emotions and lead one or both people to say things that they will regret later.
There is a way to handle these difficult conversations without falling into the kinds of generalizations or accusations that damage relationships. The next time you have to raise uncomfortable issues with people, try following this four-step pattern: 1) facts, 2) feelings, 3) expectations, and 4) consequences.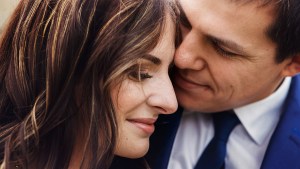 Read more:
6 Habits that will destroy your marriage, and how to avoid them
Focus on the facts
When you want to tell someone that his or her behavior is hurtful, concentrate on the facts. Be specific and avoid generalizations (i.e., always or never statements).
Instead of saying, "You are always late," or "You never come on time," opt for "In the last month you have been late for a meeting five times" or "You were late to four out of five of our last meetings."
Focusing on the facts helps you to stick to specifics and avoid unfair judgments.
Tell them how their behavior makes you feel
Then you need to tell the person how you feel about their actions. You can say that this behavior makes you feel hurt, or that you feel offended or angry. It is important that you formulate the sentence using "I," not "you" statements.
For example, "I feel annoyed when you arrive late to our meetings" or "It bothers me when you don't respect my time."
Express your expectations
The next step is to tell the person your expectations – specifically, what changes you expect. In the case of constant tardiness, you could say, "Please come on time next time" or "Please let me know if you are going to be late." Be realistic and ask for things that the other person can do.
Statements like "I never want you to be late again" or "Next time you will be waiting for me" are not the best. No one can promise you that they will never be late; it's an unrealistic demand. And the second sentence sounds like you are trying to get even.
Lay out the consequences
Finally, communicate consequences, which is what will happen if the other person doesn't change his/her behavior. The consequences part is not a threat. It is just information. For example: if the other person is late, you will wait no longer than five minutes and then you will leave.
Read more:
Are you too aggressive? Here's how to change!
Summing up
So instead of silently enduring Veronica's chronic lateness and then exploding further down the line, Ellen could say something like this:
(Facts) "Veronica, this is the fifth time we have seen each other this year, and it is the fourth time you are over 25 minutes late."
(Feelings) "It makes me angry when you come late and act like it's no big deal. I feel disrespected."
(Expectations) "Please plan your day so that you can be on time for our next meeting."
(Consequences) "Next time, I'll just wait for five minutes and then I'll leave."
This article was originally published in the Polish version of Aleteia.