This actress owes most of her $200 million fortune to her concerns over her daughters' health.
At age 36, Jessica Alba has a fortune of $200 million and a company worth $1 billion, according to an article in Forbes in 2015 — the same year that the magazine put her on the cover for its "America's Richest Self-Made Women" edition.
While most of us know her for her role as a Hollywood actress in movies such as Sin City and The Fantastic Four, Alba's fortune actually comes mostly from the company that she co-founded, combining her two greatest passions: being a mother and defending the environment.
Her business, The Honest Company, produces everything from disposable diapers to makeup and home cleaning products that are non-toxic and environmentally friendly.
Read more:
Natalie Portman on keeping motherhood out of the spotlight
It began when she became pregnant with her first daughter in 2008. Alba has so many allergies that she used to get hives even from using normal laundry detergent, so she was afraid that her daughter might suffer from the same condition. She started to online research about the ingredients in the products in her kitchen and bathroom cabinets. To her surprise, she found substances such as petrochemicals and formaldehydes, which can be highly toxic.
Her first reaction was to look for natural products already on the market, but she discovered that they were very expensive, or were being targeted for a "hippie" market. "I felt like my needs weren't being met as a modern person. I want beautiful design like everybody else. But it shouldn't be premium-priced, and it should, of course, be safe," she said to Forbes during her interview.
Her second option was to search on Google for how to make her own cleaning products with vinegar, baking soda, and essential oils, but she soon realized that it required investing a lot of time, and didn't necessarily end up smelling all that good.
It was then that she met with a series of experts and investors to create a company that would make all kinds of affordable organic products, mainly targeting mothers and homemakers.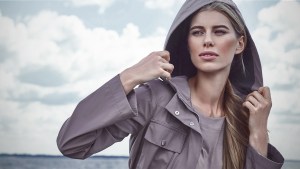 Read more:
Why we all need to get behind the trend of sustainable fashion
The company was launched in 2012, a year after the birth of her second daughter, with a first-year revenue of $10 million. At the same time, she has been lobbying Congress to demand that the chemicals in household products pass proper safety testing.
Nowadays, Alba has expanded her product line to more than 120 items, including detergents, cleaners, vitamins, diapers, skin creams, scented candles, and much more. They are sold over the internet, primarily because Alba's husband, Cash Warren, is an expert in that field – but also because there is nothing that a busy mother likes more than a service that simplifies her life and saves her time.
She has been involved in a few lawsuits alleging that her company (of which she is only a minority shareholder) is not as "honest" as it claims, but she has defended herself successfully, either by presenting evidence or by making corrections to products that were not completely fulfilling the company's promise.
Read more:
7 Tips for dealing with the challenges of working at home
It is certainly interesting that, whereas most actresses see motherhood as a hindrance to their careers, Jessica Alba saw it as a great opportunity to grow as a woman, both professionally and personally, offering her daughters (and hundreds of other children and mothers) a better future.
This article was originally published in the Spanish Edition of Aleteia.