Don't let yourself be fooled by substitutes for love -- look for these key ingredients.
A supermarket shopper browses the shelves, and chooses an attractively designed package that advertises the nutritional benefits of chocolate in big bright letters. But once at home, she is surprised to read the fine print on the label: "Chocolate-flavored product, artificial colors, artificial flavors, preservatives" plus some added ingredients she doesn't recognize. The product she has in her hands is a substitute—it's anything but chocolate.
Artificially manufactured love?
Now, let's imagine the following situation: someone who wants to get married finds a person who presents him or herself in an attractive package, but there is little substance when you look closer. A focus on superficial feelings, instead of deep, mature love, is much like the way products prioritize artificial flavor over nutritional value.
In order to avoid falling into this trap, a savvy marriage consumer will read the "label" very carefully to make sure the content is not a substitute for a real and complete conjugal love. She will make sure she is choosing the only kind of love that can guarantee the deepest goods of marriage.
Read more:
What's an 'act of love' in a marriage?
Based on the true value of persons, the "ingredients" of real love must be:
100% faithfulness
Love can only be total and complete if it is faithful. It must consist of a fidelity carved in stone by the will of those who are capable of giving themselves completely. True love, which involves one entire person loving another entire person, can demand and expect this exclusivity.
Imitations of fidelity are fashionable, but nothing does more damage than betraying someone who's given everything for love. Someone who is incapable of valuing that self-giving and that trust can do nothing more unjust and stupid than be unfaithful.
Defects, mistakes, and difficulties of other kinds can be healed by the self-giving of the other in order to make love prevail. But when the trust and self-giving of the other person are lost, even the smallest of wounds can remain open until they become infected, putrid, and gangrenous. In marriage, infidelity is the face of death.
Lifelong love
Love can only be total and complete if the couple commits all their life to that love, regardless of the course of future events. True love trusts when it makes the decisions that shape its life story, without fear of uncertainty. In the trials that will certainly come, it is able to recognize the crucible that purifies love's commitments.
Someone who rejects a lifelong commitment reveals an inadequate, immature, debased love, a false love. A spouse who does not want to make a lifelong commitment does not offer true conjugal love; what he or she offers is a substitute that offends the other person because it is a grave injustice.
In that kind of relationship, the person only loves because of what he or she receives, whereas in authentic love, both people commit themselves completely in order to make the other happy.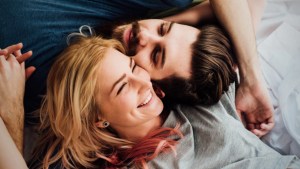 Read more:
5 Exercises for spouses to revive their once passionate love
Openness to life
For love to be total and complete, we need to love the other person entirely, including their capacity to be a father or mother. It cannot be said that a man or woman loves the other totally and completely if they reject the other's potential fertility.
False love is selfish, which makes it incapable of accepting a child as the greatest of gifts. It is a false copy of love that exchanges the children that it could generously and responsibly bear for greater "security," which is often a more comfortable house, a new car, a bank account, and travel. Selfish love doesn't recognize children as the incarnation of love, because it begins and ends in itself.
Faithfulness, a lifelong commitment, and openness to life make marital consent an indissoluble bond that human nature is capable of making. And that consent to self-giving helps us develop and be perfected.
But there is one more component. Between human nature and commitment lies freedom, and when freedom is used poorly, it can fail to become what it is called to be. There will always be some who choose to falsify their love, and others who consciously accept that falsification to the detriment of their own dignity.
This article was originally published in the Spanish Edition of Aleteia.