Now is the time to regain your energy and reclaim your femininity for a new beginning.
One in eight women today develops breast cancer at some point in her life, and the age of diagnosis is becoming ever younger. The word cancer frightens us, because of both the disease and its painful treatments. Whether it is chemotherapy, radiotherapy, hormone therapy or surgery, breast cancer treatment is an ordeal that can lead one to wonder, "Will I ever be able to get back my former life and body?"
The answer is yes. There is life on the other side of a diagnosis! Of course, living like before does not mean living as if nothing had changed, but there are some key principles that can help us to rebuild our physical and mental health on the other side.
Feeling good in your body
Staying active for better quality of life
First, all health professionals agree that exercise is key because it strengthens the whole body. Chronic fatigue affects 80 percent of cancer victims, and is due to the disease and its treatments. Exercise will help you to get your energy back and strengthen your immune system. Do check with your doctor or health care provider before you start a new program.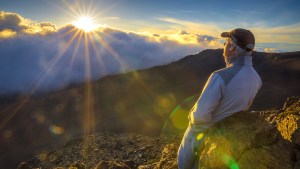 Read more:
A bout with cancer reminded me not to worry
Be aware that lymphedema – swelling in arms or legs due to poor circulation in the lymphatic system – can cause a loss of sensitivity, pain in the shoulder, and a feeling of heaviness. So get back into physical exercise gradually, and don't forget that even domestic activities like climbing the stairs are a form of exercise.
Take walks outside in the fresh air and sunshine, or try yoga and relaxation exercises to alleviate muscle stiffness and joint fragility. And don't forget: plenty of rest and quality sleep are also essential.
Reclaiming your body and femininity
Breast cancer can do a number on our appearance, from hair loss to the removal of one or both breasts. With all the body and image changes, we may have issues with our self-confidence and sex life.
Cancer treatments are harsh on the skin and can leave it dry and chapped. Go for head to toe lotion just after the shower, and invest in a good facial moisturizer, preferably one with sunblock. Post-treatment skin will often have a lingering redness or sallowness, but these can be corrected with a concealer or a small dab of color corrector. Pick a foundation that matches the skin tone of your neck, followed by a bit of blush to bring color to your cheeks, and then a moisturizing lipstick to revive dry, colorless lips.
Hair loss is also part of the ordeal of cancer treatment, and it can take some time for eyelashes and eyebrows to grow back. In the meantime, use a brow pencil to fill in empty spots in your brows, and a kohl eyeliner pencil to create a lash line if your eyelashes are still MIA. Eyeshadow can also help add definition and depth to your eyes.
To watch makeup transformations of women in chemotherapy, click here or check out the Look Good, Feel Better program.
 A healthy and balanced diet
Naturally, getting back into shape also requires good nutrition. No food is prohibited, but try to use more rapeseed, nut, and olive oil and less animal fats and trans fatty acids. As a general rule, forego the meat and bring on the fatty fish, as well as fruits and vegetables. Get the whole grain versions of starchy foods like rice, pasta, or cereal instead of the refined ones. And reduce or avoid sugar.
Another important point: drink plenty of water and avoid too much coffee or alcohol.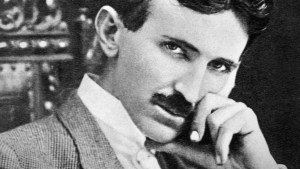 Read more:
Diet and exercise tips from a 1900s health guru
Mental health
Accept the ordeal and the feelings
A person living with breast cancer is going through all kinds of feelings: fear, anger, pain, guilt, doubt, and hope … During the course of the illness, you will have to work to identify and accept these emotions, and the process may continue even after the cancer is gone. Along the way, you have to face your fears, express your feelings, and find ways to live with the disease.
Seek support from loved ones and new friends
No one should walk the path of cancer and recovery alone. You need to express your feelings and difficulties with supportive friends and family members along the way.
The post-cancer phase can sometimes be psychologically difficult; some patients report a feeling of emptiness and exhaustion after the disease is gone. At the same time, the support of health professionals gradually goes away, so this is the time when you may want to reach out to support groups or associations where you can meet fellow survivors who will understand your struggles and celebrate your victories with you.
To locate more cancer support groups in your state, try the Cancer Support Community. Gilda's Club, which is specifically for women, has chapters in various cities. You can also find online cancer support at CancerCare.org.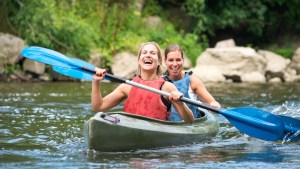 Read more:
Why you need to stop saying "I'm too old for that"
Return to work, live and do what you enjoy
Finding or resuming your job, making music, relaxing, working with your mind and memory, discovering new hobbies, keeping up relationships with others and laughing … these are all waiting on the other side of cancer and the recovery process. Humor is also a great gift that can soften the trials.
Recovering from breast cancer is a journey with bumps and stops along the way. It requires patience and self-acceptance, but it can also be an opportunity to begin taking better care of yourself, to do what you love, and even to embark on dreams or projects you had always put off. Sometimes the disease can bring the opportunity to rebound with even greater mental and physical strength, as well as spiritual depth.
The time for putting your life on hold is over: the last day of a successful treatment is the start of a new part of the journey. Where will it lead you?
This article was originally published in the French Edition of Aleteia.