In our tour of the Madonnelle, today we find one of the many images dedicated to Our Lady breastfeeding Baby Jesus.
We continue with our daily tour this month through a particular artistic expression of Marian devotion: Rome's "Madonnelle" ("little Madonnas"). These are images of Mary—some of them miraculous—scattered throughout the streets and alleyways of the city. They are the object of much popular devotion. Follow the series here: Little Madonnas of Rome
There are many arches and passageways in the center of Rome, often decorated with frescoes, which house sacred images. Of them all, the Grottapinta ("painted grotto") arched passageway is surely one of the most intriguing. Its name is derived from the fact that it is a shadowy passageway covered in frescoes.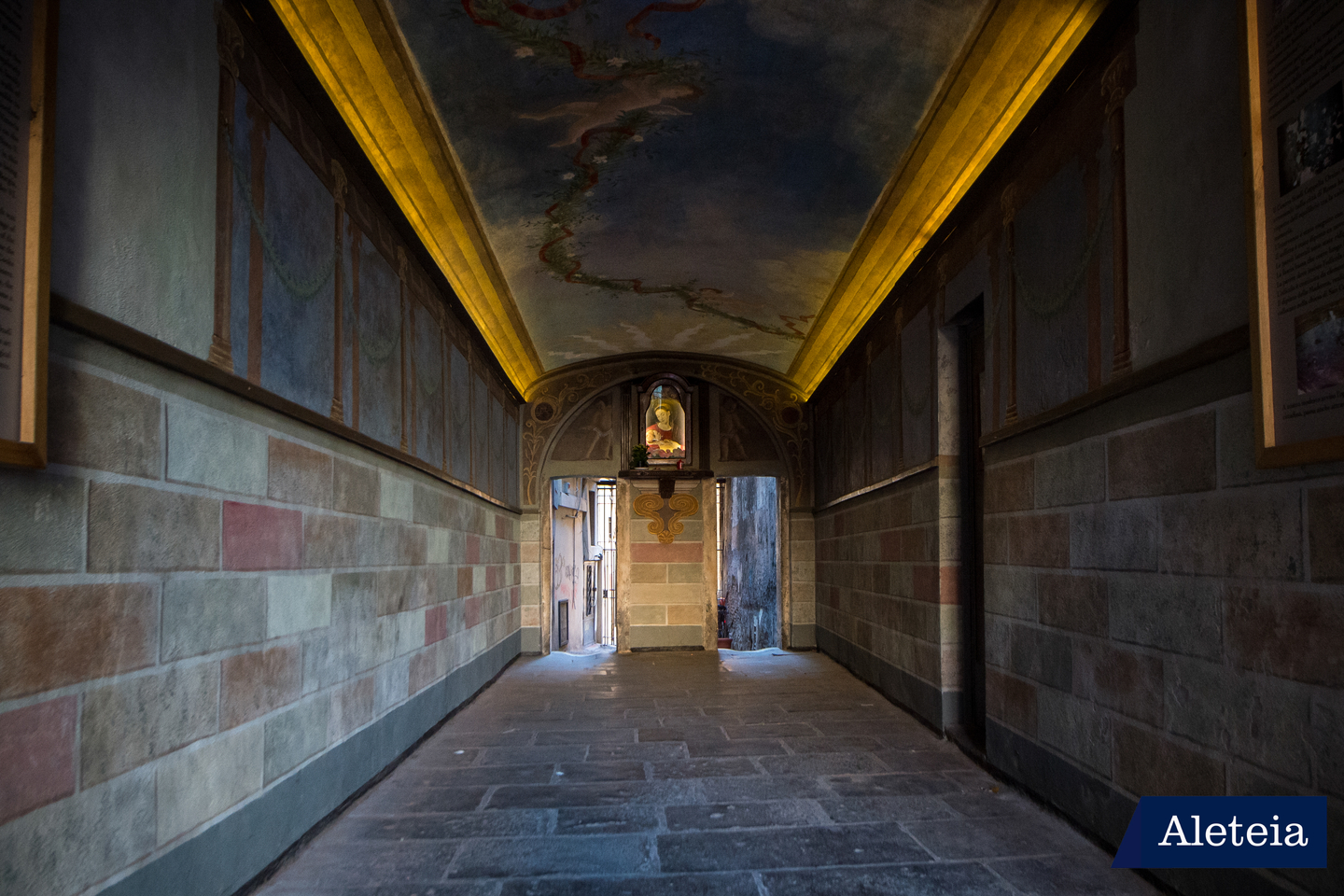 It is also known as the "Biscione Passage," because it joins Grottapinta Street with Biscione Square. Inside this arched tunnel, as in other parts of the city, a miracle took place on July 9, 1796: the Madonna moved her eyes, opening and closing her eyelids.
Originally, the miraculous image was located on the wall of the small tunnel next to the church of Saint Mary of Grottapinta. After the miracle took place, one end of the tunnel was closed off with a wall that still exists today, in which two doors were built. The image was relocated to the wall between them, to make it more accessible for veneration. The original image is an oil painting on a wood panel, depicting Mary amidst the clouds, breastfeeding the Baby Jesus. As a result, it has been called the "Madonna of Milk."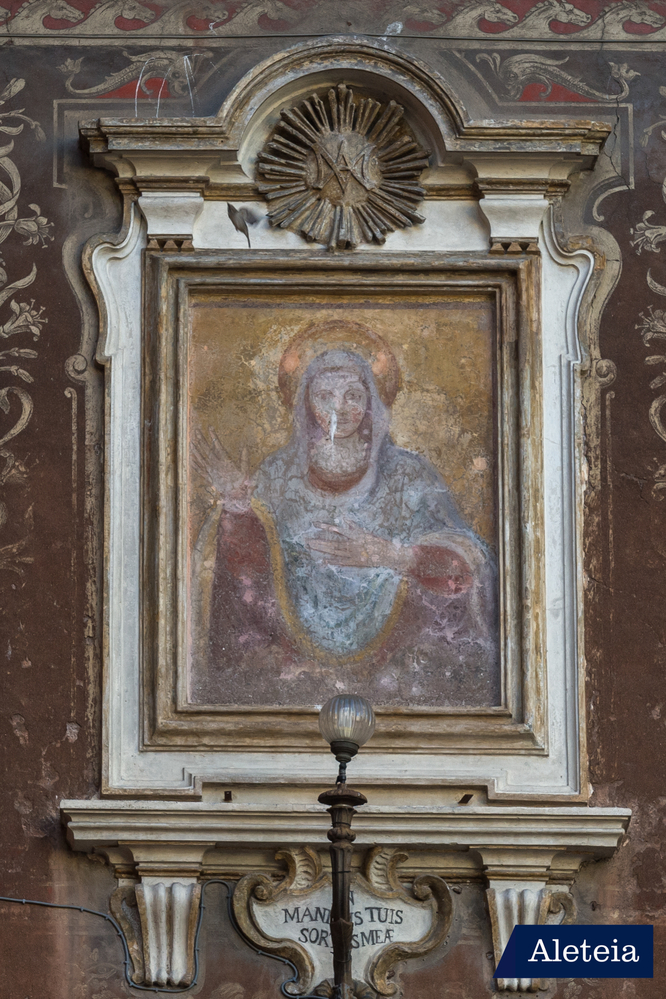 Read more:
Visit the Oldest Marian Shrine in the United States: The Shrine of Our Lady of the Milk


The image was later moved to the church of Saint Carlo ai Catinari, where it is still located today; currently, a photographic reproduction of the same Marian image is in the Grottapinta passageway. In recent years, the tunnel has been cleaned and restored after suffering serious decay (the original frescoes were lost). Today, the vault of the passageway and the walls are newly painted. During the night, the area is closed off by a gate.
Another "Madonna of milk" is found in the adjacent Biscione Square. It is a 16th-century fresco of the Madonna giving a blessing with her right hand, holding her left hand over her breast. The image is in a rectangular stucco frame with curves on the outer upper corners and a tympanum which is straight on the sides and arched in the middle, under which there is a burst of light rays with Mary's monogram in the center. Underneath the image is a shelf, and further down, a scroll with a verse from Psalm 31: "My destiny is in your hands."
~
Follow the series here: Little Madonnas of Rome
See more articles like this at Aleteia's Art & Travel section.