Star Wars has a big birthday today. I just celebrated my 48th. Guess what my favorite film was when I was 8 years old?
I lived in a tiny town in New Mexico. I knew Star Wars (there was none of this Episode IV: A New Hope nonsense then) was a big deal, because it was scheduled to play at our tiny movie theater for an entire week. I begged my mom to take me, and she did. My 8-year-old mind was officially blown.
My parents didn't make enough money to buy me Star Wars action figures, so I made my own out of cardboard. (Uncle Owen and Aunt Beru, Luke Skywalker's ill-fated guardians, were two-sided — one depicting them alive and healthy, the other showing them as charred skeletons.) I'd find suitable sticks to wave around as lightsabers. I'd replay the entire movie in my head every night.


Read more:
The Christian phrase behind the Star Wars greeting #maythe4thbewithyou


Star Wars changed my life. And frankly, it changed the world, too.
I was hardly the only kid who asked for a lightsaber that Christmas. The film made a staggering $1.6 billion in inflation-adjusted dollars — the second-highest domestic gross ever. (Gone With the Wind leads the pack at $1.8 billion, according to Box Office Mojo.) Along with Jaws, it created the template for the modern blockbuster. It ushered in our age of effects-heavy adventure yarns — films largely dismissed as B-movies before — paving the way for everything from Avatar to The Avengers. And when its sequel The Empire Strikes Back was released and made Lucas another mint, the Star Wars series ushered in the age of the blockbuster serial franchise.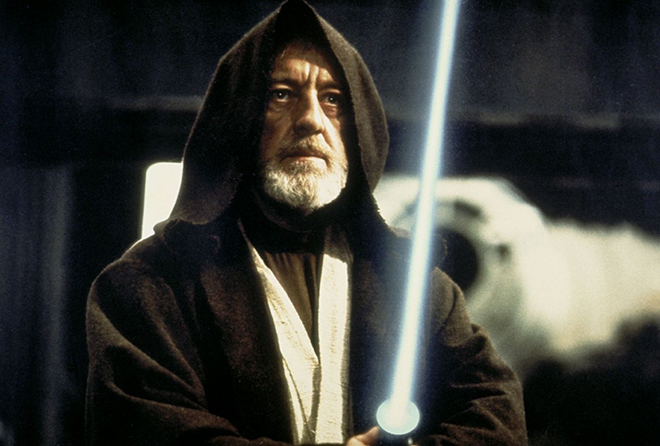 And Star Wars has staying power. It's stuck with us, and not just because of its litany of sequels, prequels, video games, toys and toothbrushes. It charmed the socks off of us. Its characters have been tattooed on the broader culture to such an extent that everyone knows who Darth Vader is. Han Solo has more cultural resonance and relevance than Babe Ruth. No other franchise is so culturally ubiquitous. So popular is Star Wars that it has its own unofficial holiday: May the Fourth (Be With You).


Read more:
The Christian message within Rogue One: A Star Wars Story


Which leaves us asking an important question: Why? What did the original Star Wars have that would-be blockbusters have been trying to replicate ever since?
The adult me, the movie critic, could point to a number of elements that helped catapult A New Hope to cultural hegemony:
1. The Hero's Journey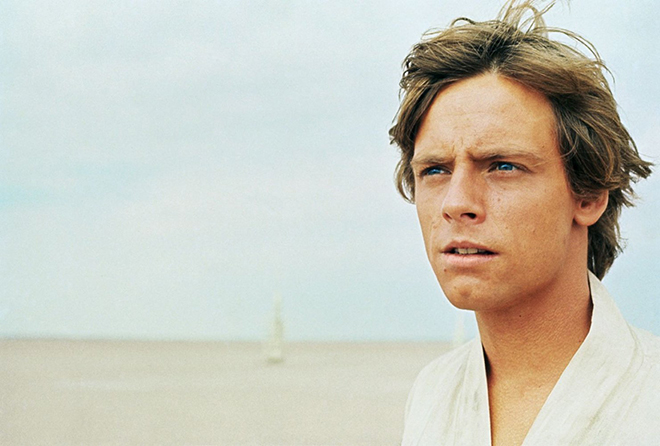 Joseph Campbell once pointed out that all our most resonant stories share things in common with each other — and perhaps the most resonant is that of the Hero's Journey. From the Iliad on down, we've watched heroic protagonists come to understand their destiny, reluctantly pick up their mantel and sacrifice much to save the world. Luke Skywalker's original three-film saga followed Campbell's template almost to the letter. The story was simple, yes. But deeply resonant.
2. A nod to the classics
But while producer/director George Lucas built Luke's arc on the Hero's Journey, the setting borrowed liberally from classic movie genres, from Westerns and World War II flicks to sci-fi serials and Japanese Samurai movies. This mish-mash of beloved movie elements helped Star Wars feel familiar.
3. Special effects
I don't think you can underestimate the revolutionary special effects of the day, either — particularly meshed with composer/director John Williams' urgent soundtrack. Sure, Stanley Kubrick's 2001: A Space Odyssey featured some groundbreaking effects, too. But there's a different cerebral response to watching a craft twirl languidly in space to the tune of Strauss's "Blue Danube" than there is to watching hordes of whizzing fighters cruise through a Death Star trench as Williams' horns blow and violins sing in the background.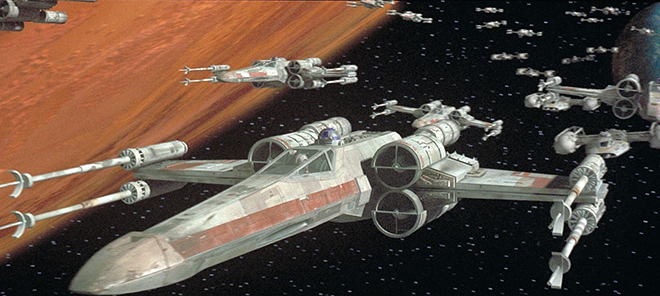 But it's more even than that. When I watch the film now, I don't feel much like a movie critic. I'm 8 years old again, swept away by a fairy tale.
I didn't know anything about Campbell's Hero's Journey at 8. I didn't care about film genre. I just knew Star Wars was full of chivalry and romance and, most especially, a climactic battle of good versus evil. Sure, the knights carry lightsabers instead of swords. Slimy monsters live in trash compactors, not moats. Damsels are imprisoned in Death Stars, not castles, and they wisecrack with the best of 'em. But it's still a fairy tale — a story that boys and girls and, who knows, maybe men and women can fall into. We don't just read or watch or listen to the best stories, after all: We become a part of them—and they with us.
I saw myself in Luke Skywalker: His dusty homestead on Tatooine didn't look all that different from the scrubby, one-stoplight town I called home. He longed for adventure, just like I did. He was destined for great things … just as I hoped I might be someday. And it helped me to imagine that I could fight the Darth Vaders of my own world if I just held true to my courage and faith.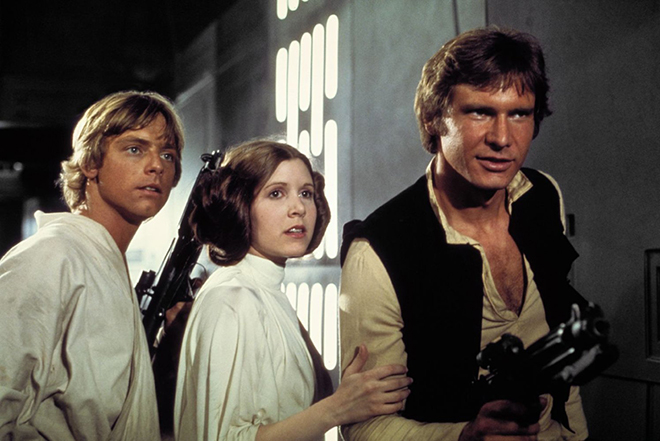 "Fairy tales do not give the child his first idea of bogey," the great Catholic writer G.K. Chesterton once wrote. "What fairy tales give the child is his first clear idea of the possible defeat of bogey. The baby has known the dragon intimately ever since he had an imagination. What the fairy tale provides for him is a St. George to kill the dragon."
Star Wars gave my generation, and generations after, our version of St. George, battling a galactic dragon.
The movie's other title — A New Hope — feels wholly appropriate for what it came to stand for in my generation. Set aside the film's queasy spirituality, the sequels and prequels that came after, and the irony that Lucas's simple story founded an entertainment empire of its own. The original movie was about hope: Finding hope in the darkest of times and using that hope to vanquish the blackest of demons. That message moved me then. It moves me now. And I hope it always will.