Our kids are going to be disturbed and afraid when they hear about the attack. It isn't something they can, or should, be shielded from.
Yesterday morning, we greeted the headlines with horror. Another terrorist attack, this one targeting women and children — particularly female children, fans of pop singer Ariana Grande who came to see her concert in Manchester.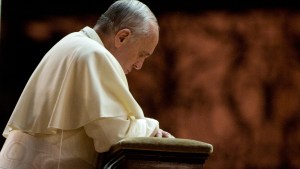 Read more:
Pope mourns children and young people who died in Manchester attack
One of the first victims identified was an 8-year-old girl, Saffie-Rose Roussos. Much like the Sandy Hook school shooting, this attack will seem more real to our school-aged kids because they can identify with the victims. My kids love Ariana Grande too, and the victims are their ages. They're going to be disturbed and afraid when they hear about the attack – -and they will hear about it. It isn't something they can, or should, be shielded from.
But how they hear about it is important. Dr. Eileen Kennedy-Moore gave parents some tips on how to talk about the attack in Psychology Today:
If your child is a fan, it will be easier for your child to hear the news from you than from peers or social media. Get information from reliable news sources and share general facts, as they emerge. Emphasize that Ariana was not hurt. You may also need to check in with your child by asking, "What have you heard?" Kids talk, and sometimes they mishear or misunderstand news events. Asking what your child has heard gives you the opportunity to correct misinformation and perhaps allay unnecessary fears.
This is important. It's always better for kids to hear facts from parents, especially potentially upsetting or frightening facts. If they hear it from someone else and only get confirmation from you when they ask, they might start to worry that you won't tell them things they feel are important. You don't want to undermine their trust in you.
That being said, it's one thing to tell your kids about a horrific attack and another thing to give them access to vivid news reports, particularly ones laden with graphic images or videos. The media sensationalizes everything, and the facts are awful enough.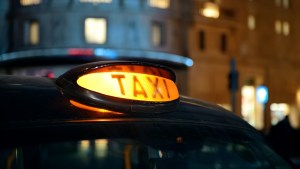 Read more:
Manchester taxi drivers offer free rides in wake of attack
Dr. Kennedy-Moore points out that older kids might need some help monitoring their news consumption. This is a good time to talk about how watching every update and replaying upsetting videos isn't a way to honor or show compassion to the victims, and stepping away from it isn't uncaring.
Instead, try and get them to channel that emotion into positive action. Dr. Kennedy-Moore suggests raising money for local emergency responders, but if your kids are fans of Ariana Grande, they could also write her a supportive letter. She is taking it hard and needs encouragement.
Praying for the victims and their families is the best way to honor them, and will help remind your kids that evil isn't unchecked. When mine are afraid, we appeal to the archangel St. Michael, as the guardian and defender of the world, and I remind them that their guardian angels will never leave their sides, even in death.
But some kids need more than comfort and prayer. One of mine is practically-minded and responds to tragedy by asking "what if that happened to us?" Assuring him that it won't is unhelpful, because he's not stupid and I can't guarantee that. What is helpful is making a plan–it gives him a sense of control, so that even if something scary happens he'll know what to do and he'll know what we're doing to get to him. Talking through family responses to crisis situations might be helpful if you have a kid like that–but might not, if you have one with a vivid imagination.
You know your kids best, so the best thing to do is trust your gut. Listen first, talk second. Ask questions, then answer questions. Listen to your instincts, and remember that you're already giving your kids what they  need the most–time, attention, understanding, and love.