This World Communications Day, share "a word in season" with friends and loved ones! Encourage their faith, with this little bot's help.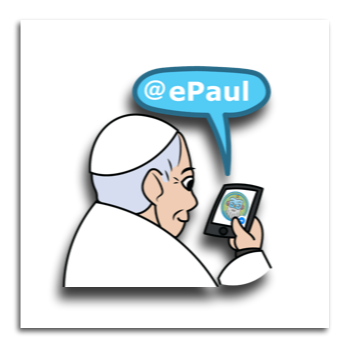 When Pope Francis asked workers in the field of Catholic communications to find new, open, and creative ways to help Catholics evangelize, it was a message, and a mission, that struck at Aleteia's heart. Our response led us to create what we believe to be the first "artificial intelligence" to be put to work in service to the mission — a bot we've called ePaul, after the first and greatest missionary of the church.
He's pretty cute, too, but Aleteia, having launched the bot in anticipation of World Communications Day is putting ePaul to seriously evangelical work, with your help. Here's how it works:
Perhaps you have a friend who is experiencing a difficulty that has left him feeling fearful, or a loved one in need of a message of hope, and while you want to help — and you know that a little prompt towards a faith-filled answer might just be the ticket — you feel like you simply don't have the words. That's where ePaul can help. Simply click "Get Started" to initiate a dialogue with him: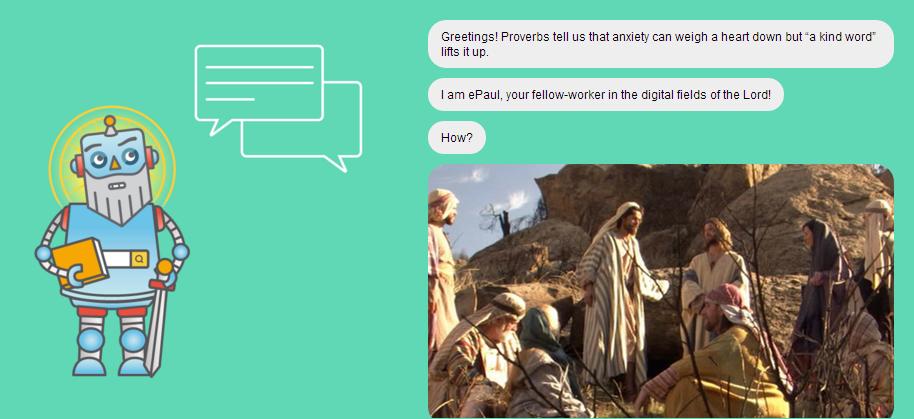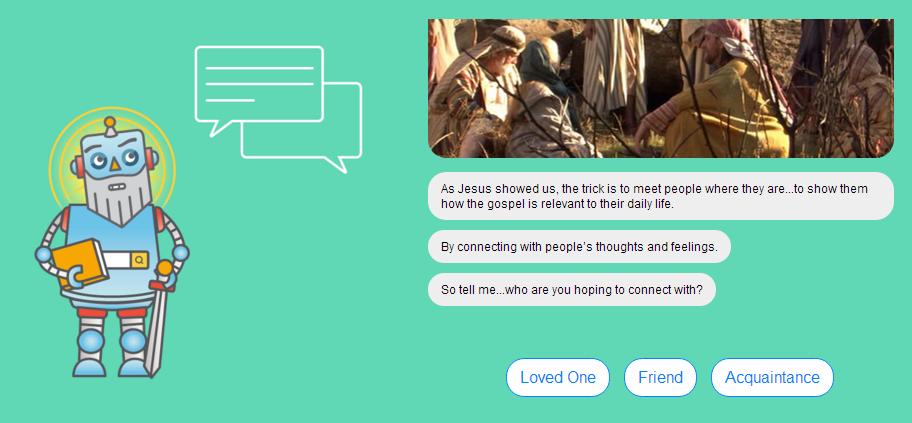 Let ePaul know whether you want to reach out to a loved one, friend or acquaintance, and you're on your way! As I'd like to send a good word to a friend, just to let her know I'm thinking about her, I'm going to click "acquaintance" and look for something age appropriate, as she is over 55 years of age.
I'm hoping to find something kind of light and sweet, just something to make her smile, so I hit "Just Because."
Then ePaul goes and does his thing, bringing up a selection of 4 pieces from Aleteia's archives. Let's see how he does: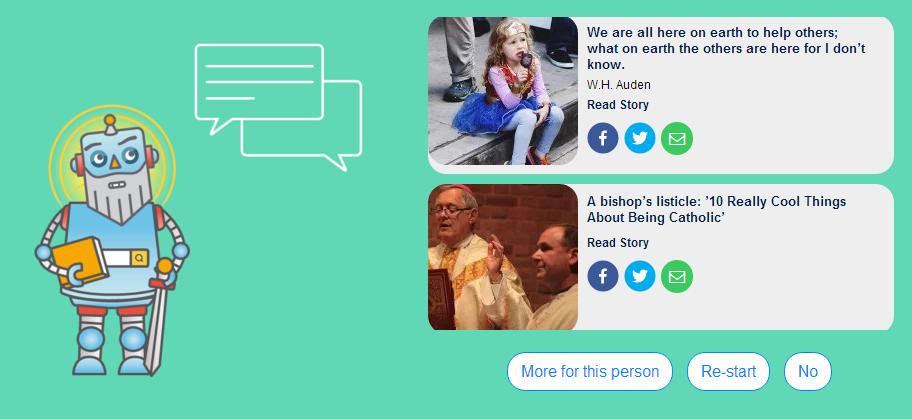 Hey, not bad, ePaul! Any one of these selections would please my friend, but I'm going to go for the encouragement to keep dreaming!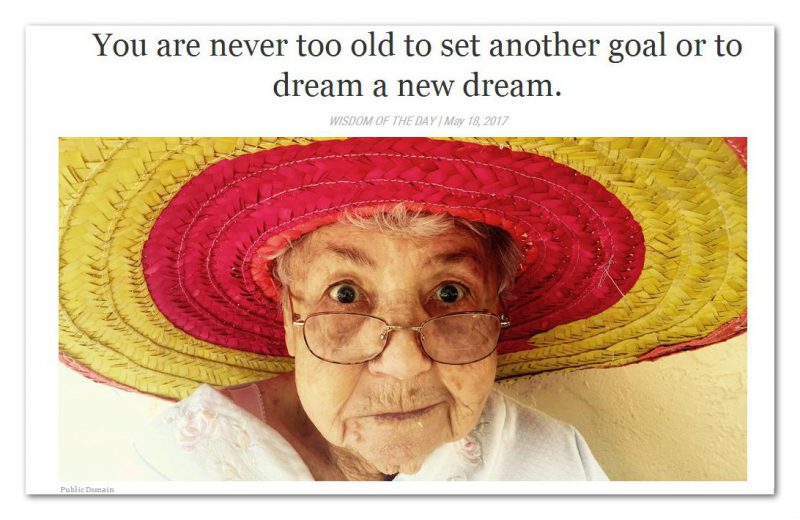 Those were four great selections, and although I was happy with ePaul's works, I went ahead and clicked "More for this person" which brought me these: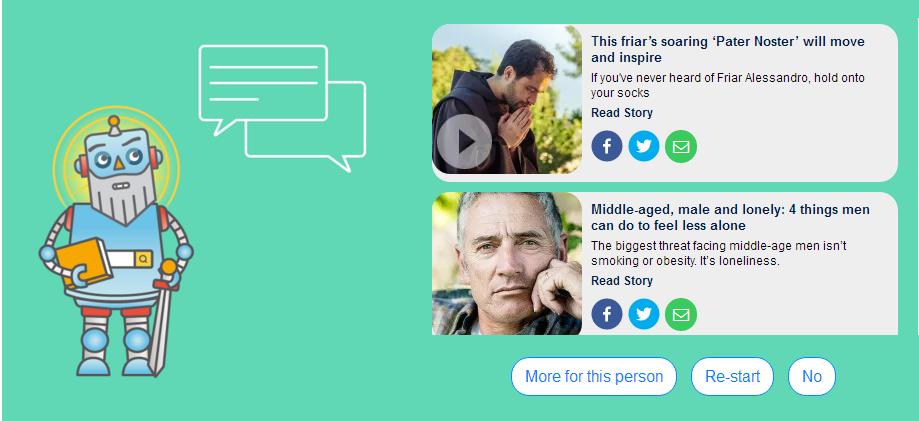 That kind of makes me want to send something to someone else, a friend who I know is dealing with a fearful situation, so I hit "Restart" and chatted with ePaul, again: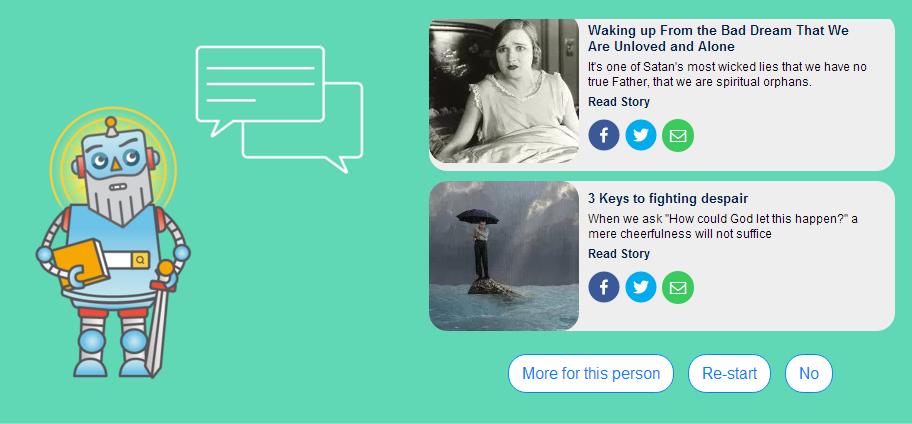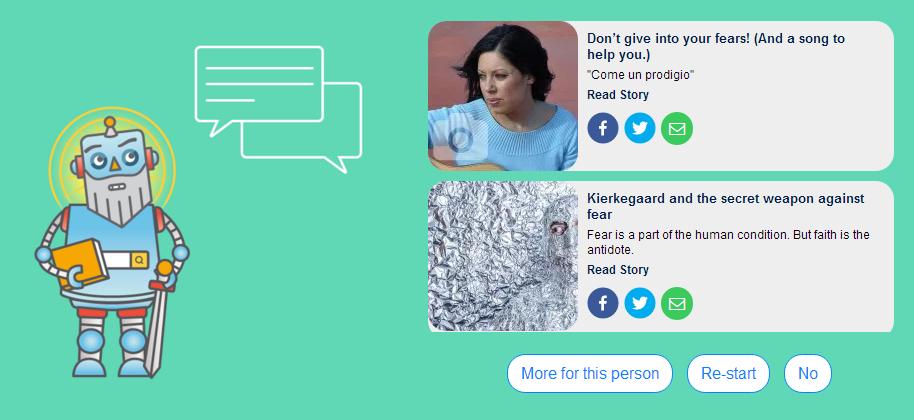 Atta boy, ePaul! Just the way to bring "a word in season" to the person who needs it. Well done, and thanks!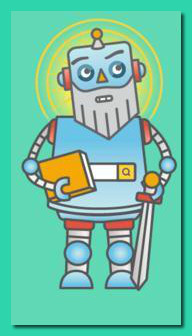 As you can see, ePaul is a fun answer to Pope Francis' request that we find new ways to reach out to others. Aleteia really hopes you'll avail yourselves of this tool to make evangelization just a little easier, and get friendly with ePaul