What should we do when the other person wants us to accept them, but their behavior is just plain wrong?
In today's fast-paced world, where most people are more likely to be looking at their phones than making eye contact, simply stopping, listening, and seeing – truly seeing – is a gesture that goes a long way. People need to be noticed and understood, and they are genuinely touched when they realize that someone is trying to see and hear them, to give them their time.
Read more:
Listening is pastoral care, and even you can do it
Listening is not just a matter of hearing words; it is also about taking in the whole person and what he says and doesn't say, or in the feelings that cross his face or the gestures and movements of his body. Sometimes communication is more body-language based, and sometimes it happens in total silence. It's an art not only to hear but also to listen, taking into account the richness of communications and complexity of people and their history.
Control negative emotional reactions
It's not easy to understand others, especially when they let loose with extreme feelings, irrational behaviors, and harsh words. It takes great effort and self-awareness to be able to welcome and understand someone even when her behavior is unacceptable, incomprehensible, or hurtful.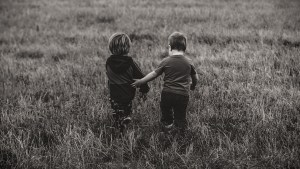 Read more:
There is nothing on this earth more to be prized than true friendship.
We may need time, effort, and willingness to work on ourselves so that the first flood of emotions can calm down enough for us to get a better view of the situation. We should not act on heightened emotions or let our feelings be destructive. Take time also for yourself so that you can regain your balance and serenity.
Accept the person, not necessarily their actions
It's one thing to understand and accept the person … but it's another to accept and agree with their actions. The two do not always go together. We can understand and accept the person in all his individuality, uniqueness, and complexity without accepting or condoning all of his actions and decisions.
A strong foundation of understanding allows us to express disagreement in such a way that the other person does not feel rejected. We all need someone we trust, someone we can accept when they tell us, "I love you and I understand why you did this, but I disagree with it."
Read more:
A Heart to Hear the Fear: The Mercy of Understanding
Give it time and remain present
Learning to be in relationships can take a lifetime, starting from the effort in childhood to label and understand feelings. As we continue to grow, we will make mistakes and sometimes we'll get hurt by others' mistakes. It is important not to close ourselves off and or hide from others. (Note: setting protective boundaries against an abusive person is a separate matter.)
For well-intentioned people who struggle with their own problems, emotions, and mistakes, that constant open door is a reminder that our love and understanding are deeper than their good or bad choices. It's a reminder that no matter what they've done, they're seen, understood, and loved – and that if they ever do want to change, someone is there to give them a hand.
This article was adapted from a piece that was originally published in the Polish edition of Aleteia.