After all, you're hiring someone to do more than just take nice photos.
You can get Aleteia inspiration and news in your inbox. Our specially curated newsletter is sent each morning. The best part? It's free.
Sign up here
It's been almost four months since our wedding. Our cake is sitting in the freezer, Joseph's suit is hanging in the closet, and the thank-you notes are (finally!) done. But when I pass by our wedding photos on our bedroom wall, I get to relive all of the laughter, joy and beautiful memories from the day when Joseph and I started our new life together. Without a doubt, looking at our wedding photos is one of my favorite ways to remember our big day.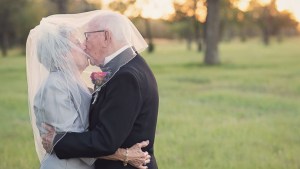 Read more:
High school lovebirds recreate their wedding, 70 years later! (PHOTOS)
When we were planning our wedding, a friend from college told me that who we picked as our wedding photographer deserved a lot of thought. After all, when we think back on our wedding day, we aren't reminiscing about the table decorations or our wedding colors. When we think fondly about our wedding we aren't going to drive out to the reception location to relive old times. Instead, we'll look through the photos from the day.
If you're planning a wedding, you already have a lot of details to prepare for the big day. So to help make choosing your photographer easier, we asked seven professional wedding photographers for the one tip that they wish all of their couples knew before the wedding day. Their expert advice can help you have those beautiful photos of your wedding to look back on and relive the day with.
1. Start with a clear vision
Katzie Truso, who runs her own photography business in Saint Paul, Minnesota, talks to her couples about building a vision for how they want their wedding day to look. But how do you go about building your vision? "First, decide if the aesthetic of images you want is light and airy, pastel, dark and moody, bright and vibrant, artistic, dramatic, classic, etc." said Katzie. Then you can select your photographer based on the style they specialize in.
"Next, decide how involved you want the photographer to be on the wedding day." Katzie pointed out that, other than your fiance (soon to be your spouse!) your photographer is the only person who goes through the entire wedding day with you. Who you pick to document your day is an important choice. "Photography is an investment," Katzie reminds her couples, "but it is one that reflects the deep personal investment of the couples who are committing themselves to a life-giving relationship."
2. Remember that your photographer wants to know you authentically as a couple
Lindsey of Lindsey Noel Photography, a traveling wedding photographer, tries to truly get to know the couple. She described her approach to wedding photography to potential couples by saying, "I want to capture who you really are in natural lighting. I want to photograph you and your love's quirks, laughs, and tears. I want to see the way you light each other up or laugh so hard you snort, making you both laugh even harder. Because THOSE moments are the real, authentic, wonderful moments of your engagement or wedding day you'll want to remember."
For her, it's all about the relationship: "One thing we want you to know is that we don't want to be treated like a typical vendor," Lindsey said. "We want to get to know you as a friend so we can capture you in the most authentic, real, way possible."
3. Log off from Pinterest
Lisa McPherson wishes she could tell couples to stop recreating things they saw on Pinterest. "This actually hinders your photographer's creativity when we are focused on recreating someone else's pictures, rather than highlighting what is unique about you and your big day," Lisa said. After all, professional photographers will be able to recognize and work with the couple's personalities and interests.
Do you want a photo that is not your traditional wedding day pose? Lisa recommends visiting with your photographer about it before the wedding day. She said, "Discuss your hopes and vision with your photographer during the planning and then trust them to create images you will love forever. You hired them because you love their work, right? Trust them to do what they do."
4. Stop and smell the roses
Your wedding day is only 24 hours long, and so much of it will be a blur. "One thing I wish they knew was that the day goes by so fast and if they can take just five minutes together away from everyone to soak in the moment," said Keesa of Keesa Photography in Colby, Kansas.  "It's totally worth it!" It is okay to step away from the busyness of the day and enjoy time together as husband and wife for the first time!
5. Trust your photographer
Tommy Peterson of T. H. Peterson Photography has been in the business for almost 20 years and has hundreds of weddings in the books. He knows that weddings are special events to photograph and that shooting a wedding requires knowledge of all different types of lighting and equipment. So when you hire a photographer, he says to "hire one with a good reputation, a portfolio that you LOVE, great personality and most of all experience. And then when your day comes, and you've paid the big money to have them there, trust their judgment 100 percent … because believe me, they will still want your input and opinions but they will have it under control. If the communication is there prior to the wedding, you will be very happy with the end results."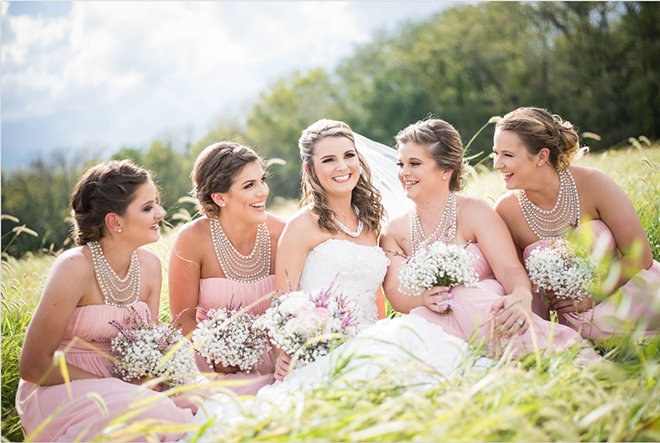 The last thing you want to be stressed about on your wedding day is what your photographer is doing. "You are going to be preoccupied with your wedding," said Tommy, "if you have to worry about what photos they're taking or missing moments, you aren't enjoying your day."
6. Don't forget time for portraits
In all the busyness of your wedding day, one thing to not forget is time for portraits pictures on the big day. "I've done quite a few weddings where I have had maybe 30 minutes to photograph the bride and groom, the bridal party, and a ton of family all before the reception starts," says Nicole Green of Nicole Green Photography. "It can be really stressful on everyone and that's the last thing anyone wants on their wedding day."
Read more:
Viral Photos: Bride and Groom Surprise Grandma in the Hospital on Their Wedding Day
When you forget to set aside time during the day just for portrait shots, your left with no where near the amount of pictures you could have had if more time had been set aside for photos. "Wedding photography is an investment," Nicole reminds her couples. "You are paying a lot for your photos so why not make sure you have plenty of time set aside to get as many beautiful portraits as possible!"
7. Remember the food
Jina Williams first picked up a camera when she was 16 years old and has been passionate about photography ever since. After years of shooting weddings, she had one big tip: "Provide food for your entire wedding party during the preparation process." Jen said that she's seen so many couples forget the food during the prep for the big moment that she now mentions it at photography consultations.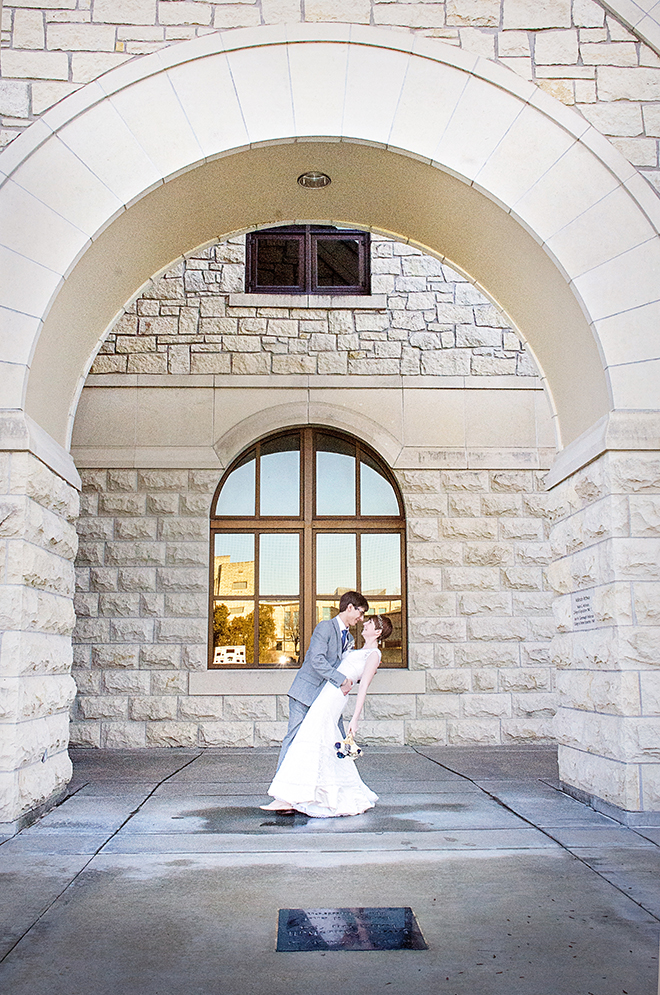 "The wedding day goes so quickly, in the hustle and bustle of getting dress, hair and make-up and running around, it essential to make sure that everyone has had food. A sandwich platter, fruit trays, muffins or bagels would be my suggestion, but EVERYONE, including the bride and groom must eat." After all, it's all fun and games until your maid of honor has low blood sugar and passes out on the altar!