Let's decode the qualities of women who radiate that "je ne sais quoi" magnetism.
Women like Grace Kelly, Audrey Hepburn, or the fashion designer Carolina Herrera stand out as icons of what it means to be elegant, educated, classy and sophisticated. But vast amounts of money, marriage into nobility, and perfect beauty and style are not the deepest ingredients of interior elegance. Instead, it is a matter of the heart and soul; it radiates out from within.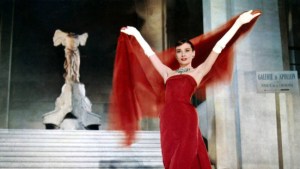 Read more:
6 Classic movies every fashion lover should see
So what are the tell-tale signs of interior elegance?
Positivity
We all like to spend time with positive people. Optimists infect us with their energy, good humor, joviality, joy, happiness, and positive attitude. They are full of hopes and dreams, and they make us feel important when we are with them. They are like magnets when they walk into a room. But what if you're naturally a pessimist? All is not lost. Take a look at Suzanne C. Segerstrom's Breaking Murphy's Law: How Optimists Get What They Want from Life – and Pessimists Can Too.
Poise and confidence
Poise is an attitude that has to do with the way we handle ourselves and how we treat others. It's a graceful, elegant way of speaking and acting marked by discretion, good taste, self-discipline, and composure. Jennifer Scott's Polish Your Poise with Madame Chic: Lessons in Everyday Elegance is an easy-to-read and up-to-date primer on poise in the digital age, based on the example of a très chic French woman who showed her that there is more to life than California-casual.


Read more:
Brené Brown's 'Rising Strong': Forging wisdom from failure


Confidence, likewise, is not something that can be faked. It's a quality of knowing who we are and what we're worth, so that we're not looking for approval or doubting our every move. It is not the same as arrogance or abrasive self-centeredness; rather, it's a serene, steady quality that ultimately comes from knowing that you are loved and that you have something worthwhile to contribute to the world, something no one else can give because no one else is you.
Friendliness and empathy
Friendly women treat people warmly and courteously. And they are good conversationalists who seek to set others at ease, both in what they say and in their body language of openness and interest. Their empathetic listening allows them to participate emotionally in the other person's feelings in a real, authentic way, and their genuine interest makes others feel understood and valued. A simple tip: ask insightful questions that show the other person you are listening and interested in what they have to share.
With new acquaintances, friendly women know how to engage in small talk — but they know how to go beyond it as well. As communication expert Debra Fine explains in The Fine Art of Small Talk: How to Start a Conversation, Keep It Going, Build Networking Skills – and Leave a Positive Impression!, small talk has its uses.
Passion and intelligence
Passionate women truly enjoy the roles they play in their life, whether they are mothers, entrepreneurs, professionals, or housewives. They know how to enjoy what they are and what they do because they put their heart in it and discover their life purpose in it. It can take time to find your place, so be patient with yourself in the meantime! Elle Luna's The Crossroads of Should and Must: Find and Follow Your Passion isan inspiring guide to finding your true calling.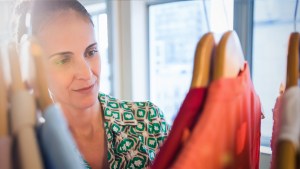 Read more:
5 Ways to tell if you're dressing your age
Intelligence is not just about IQ. It's also an eagerness to continue learning and developing, being able to express opinions and ideas in a reasonable, calm way, and knowing how to dialogue in such a way that we learn as much as we share. It means accepting correction when we make mistakes.
Generosity and gratitude
A generous woman is always ready to help and serve as much as she can, even when it means leaving her comfort zone. She is generous in social settings by shining a light on other people's best points. When she receives a gift, she expresses deep gratitude – for her, the deepest meaning of a gift, big or small, is that someone was thinking of her.
Boundaries
A woman with boundaries is aware of her own worth and is able to give herself because she possesses herself. She knows who she is and she is fully aware of her own dignity and worth, fully grounded in her own identity. Nobody uses or abuses her; she is no doormat. She is able to stand up for herself with clarity and conviction when the need arises. She knows how to set healthy boundaries that are based on respect for others and respect for herself. She is the interiorly strong woman whose friendliness, positivity, passion, generosity, and elegance come from a healthy interior full of dignity and light. For practical advice on setting boundaries, especially for women who default to "yes" too often, see the bestselling resource Boundaries: When to Say Yes, How to Say No to Take Control of Your Life by Henry Cloud.
This article is an adaptation of an original article published in the Spanish Edition of Aleteia.