Is this amusing high school graduation fad mean-spirited, just plain silly, or something else entirely?
Graduation is traditionally thought of as a serious occasion. The ceremony is the culmination of years of hard work and as such is a cause for celebration. Most schools adhere to a traditional format: speeches are given by dignitaries and high achieving students, which is then followed by the announcement of each graduate's name, while said individuals walk up onto a stage or to a podium to receive the coveted piece of paper proving to the world that they have met the qualifications to be forevermore referred to as alumni of the institution. Most high schools and universities discourage or even forbid playful behavior, such as tossing a beach ball around; some even prohibit students from carrying their phones with them in an attempt to enforce the solemnity of the occasion.
Read more:
Minding our manners: How WhatsApp is making us rude
Though graduation is a formal event, it sometimes happens that students behave in a way that is seen as inappropriate and in some cases, even rude. I recently saw a video depicting what seemed to me an example of this.
In it, a young man is approaching his principal, whose hand is outstretched for the traditional congratulatory handshake. As the student approaches, instead of shaking hands, he dodges the handshake, tilts his head and makes a quick chopping motion with his arm. The principal seems surprised by this, but recovers well enough to dodge the student's hand as he reaches for the diploma. Apparently, as the title indicated, this video was a "dab" on the principal, and seems to be this year's graduation fad. I'll be honest: it shocked me. I sat there thinking: How can a student dodge a handshake from the person handing him the key to his future? What was he thinking? What were his parents thinking? And what is this dab thing anyway?
If, like me, you haven't heard of "the dab" before, it is a dance move, created two summers ago in Atlanta and popularized by the hip-hop group Migos through their song, "Look at My Dab." Though the dab was seen many times last fall, in football, basketball and baseball, it took off and became a teen favorite after Cam Newton, of the Carolina Panthers, incorporated it into his celebratory touchdown dance. The motion can be likened to a sneeze into one's elbow, with a head bow and a jerky arm motion toward the face.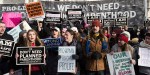 Read more:
No, we don't have to respect your opinion, and you don't have to respect ours


This move spread quickly among teens and there is an abundance of photographic and video evidence of its popularity. Along with appearing on dance floors at proms and weddings, the move also made its way onto this year's graduation podiums. I began clicking on link after link, watching more and more dabs. Though the original dab graduation video I'd first watched was rather shocking to me, other videos depicting Graduation Dabs were much less so.
Perhaps the difference lies not in the execution of the move, but in the timing. Some videos immortalizing the phenomenon of the Graduation Dab show students "doing the dab" either after receiving their diploma, almost like a celebratory fist pump, a sign of victory. Others do the dab on their approach to the podium and their principals (in this latter case it seems to me that the dab almost resembles a salute to the principal).
Some school bodies even embraced the motion intentionally. At the graduation ceremony of Waiakea High, the class president is seen leading the entire class in a group dab, just after moving their tassels, which signifies their academic accomplishment. I even found the dab at the university level: UNC Chapel Hill seemed to have no issue with its graduates "hitting the dab." The school tweeted a photo of students dabbing along with a link to the live feed of this year's graduation. As I continued to click on more videos, I was even more surprised to see footage of the Scripps National Spelling Bee, where several very young contestants celebrated correct answers by doing the dab.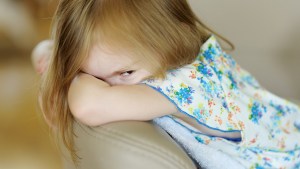 Read more:
Why are today's kids so disrespectful?
After watching many of these videos, I began to realize that I'd jumped to a conclusion based on just one disrespectful dab, but on the whole, the dab is simply a fun, harmless way of expressing oneself. It is not inherently meant to be offensive or prank-ish. Although it does look rather silly, it is meant to be celebratory and symbolizes joy at a great accomplishment. It falls into the category of pop culture, something that the older generation (in this case, myself!) is frequently not aware of. But, as a form of celebratory expression, I'm now happy to welcome the dab into my vocabulary.
Though not prevalent, we did have a couple "dabbers" at our local high school graduation. The response from the staff was laughter. They seemed to appreciate their students' spontaneity as an act of joy. Much like raising your hands in the air and whooping, "I did it, Mom!" into the crowd.
Read more:
Teach Society to Respect Life, Archbishop Gomez Tells Teens
The key, of course, is for kids to know how to time it appropriately and to still make a personal connection with the person bestowing that long-worked-for degree. When a hand is offered in congratulations, you take it. To do otherwise, in my firm opinion, is (and should be) seen as a snub. Although many etiquette rules have changed and even disappeared in the modern world as fads come and go, basic manners and displays of gratitude are still important. There is a correct time and a place for everything, and I'd hope that kids will learn that dabbing, too, has a right and a wrong way, a time and a place.
But either way, it seems the dab may already be nodding its own farewell. In a recent radio interview with WFNZ in North Carolina, Cam Newton said that he is done with the dance move. Though he has not revealed how he will celebrate in 2016, he has hinted that something new is in the works. Now that the dab has gone mainstream (even politicians and celebrities are demonstrating their dabbing skills), the move must certainly be in decline. In my experience, once "grown-ups" (and even 94-year-old Betty White! See video above) discover fads and make them their own, the youth are often no longer interested.
I don't know how long the dab will truly stick around, of course, but one thing is certain: if you do see my arm go out and my head go down, the smart money says I'm actually sneezing, not doing the dab.