What to eat to beat the blues.
You can get Aleteia inspiration and news in your inbox. Our specially curated newsletter is sent each morning. The best part? It's free.
Sign up here
A poor diet can not only spoil your good mood, but also increase the risk of depression. What should we avoid for the sake of our psychological well-being? The main enemies of our good mood are white flour and sugar.
Both refined sugar and refined wheat flour give the products we eat a high glycemic index, which is responsible for rapid and short-term blood glucose spikes. Those, in turn, contribute to the formation of inflammatory conditions of the nervous system. The results of such blood sugar swings manifest themselves as fatigue, irritability, dizziness, insomnia, excessive perspiration, poor concentration and memory, thirst and digestive problems.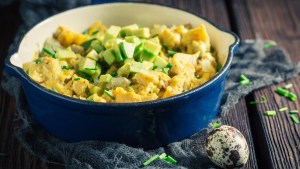 Read more:
Here's the daily meal plan of a busy nutritionist mom
Research shows that long-term consumption of a diet rich in highly processed products is also conducive to depression, one of the most common mental disorders. Of course, there may be many reasons for depression, such as personal or professional problems or the death or illness of a loved one. We don't have any influence over most of those factors. But we do have control over our diet. It can positively influence our daily functioning, mental agility, and psychological resistance. So what can we eat to build our physical and mental resilience?
Antioxidants
We hear about antioxidants in almost every advertisement for anti-aging creams, but they have a real function: they protect not only our skin but also our nervous system. The efficiency of our neural connections is the basis of mental health. To care for the physical side of good mental health, eat foods rich in antioxidants: fruit (blueberries, blackberries, strawberries, apples), vegetables (red cabbage, beets, and beans) and spices such as cinnamon, oregano, and curry.
Folic acid
Most green vegetables contain folic acid, which promotes the production of serotonin, the happiness hormone. It soothes the nerves, improves the mood and also supports the memory. It can be found in cruciferous plants, such as broccoli and brussels sprouts, as well as in spinach, asparagus, and avocado. When those are not in season, you can reach for the year-round chickpeas and lentils.
Omega-3 fatty acids
Omega-3s, which are the beneficial fatty acids present in oily fish, are responsible for neuron construction and protection. They positively affect the health of our blood vessels, and their anti-inflammatory properties protect against infection. They can be found in ocean fish, but also in nuts, seeds, canola oil, and flaxseed.
Selenium
Selenium is a valuable though rare nutrient that significantly affects the functioning of our brain and consequently the state of our emotions. Its deficiency can cause nervousness and emotional instability. This element used in the treatment of depression can be found primarily in Brazil nuts, as well as seafood and organ meats.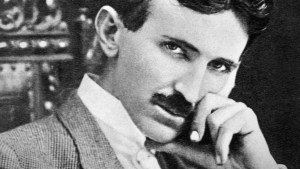 Read more:
Diet and exercise tips from a 1900s health guru
What about something sweet?
If you need chocolate to survive the day, opt for dark chocolate, with a minimum of 70% cacao. Make sure it doesn't contain extra sugar, and enjoy the exquisite taste of those magnesium-rich squares. Chocolate contains iron, zinc, and selenium, which all contribute to the production of endorphins and serotonin, which bring feelings of happiness and pleasure.
Wholesome simplicity
Since the main threat to our emotions and nerves are highly processed products devoid of natural nutrients, the basis for dietary protection should be simplicity. So forget about fast food and instant artificially flavored dishes, and bet on nature instead. In the spring and summer when the markets are full of fresh seasonal vegetables and fruits, just looking at the colorful gifts of nature brings on a good mood. Fill your plate with them, invite friends and family for a meal, and make your daily meals another line of defense against the blues and mood swings.
This article was originally published in the Polish Edition of Aleteia.