A compassionate sister in Italy is offering donated gowns at a sacred place in Italy.
As a child, I dreamed of the day I would walk into a monastery and pick out my wedding dress! Wait, what? A monastery? Well I didn't actually dream of buying my gown at a monastery, but that is exactly what many thrifty Italian brides are doing today to save costs on their weddings, according to an article in Orange County Catholic:
"It gives me great joy to see a young woman who can fulfill her dream of love with a dress appropriate for the happiest day of her life," said Sister Maria Laura, the seamstress nun who is making brides dreams come true within the hills of Cascia, a remote town in central Italy, for as little as a small donation.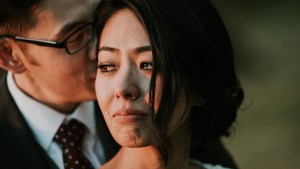 Read more:
Wedding photographer's question leaves bride in tears (PHOTO)
Her work started out as a charity for young women from disadvantaged families in need of a dress but who could not possibly afford one. How was this nun able to provide such beautiful dresses to these deserving women? Since the 1950s, brides have been making pilgrimages to St. Rita's to ask and hopefully receive a special intercession in their marriage. It became a custom for these women to leave their wedding dresses at the monastery as an offering of gratitude. The nuns were lavished with an abundance of dresses and Sister Maria Laura knew just what to do with them.
Sister Maria Laura was a designer and seamstress in Tuscany before she entered the monastic life at age 28. She grew up in a family of tailors, which made her the right nun for the job. She knows how to alter the donated dresses perfectly to fit the brides-to-be.
The monastery was once the home of St. Rita (an abused bride), who became a nun after her children died from illnesses and her husband left her a widow. When I converted to Catholicism I was a young bride myself and coincidentally I chose St. Rita of Cascia as my patron saint, because she is the saint of difficult situations. At the time, I was struggling with infertility and her intercession has given me a full life surrounded by many children to help care for.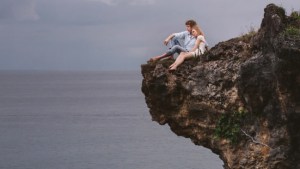 Read more:
Struggling in your marriage? Think of Mother Teresa and don't give up
It amazes me how St. Rita is still interceding in women's lives today through the hands of Sister Maria Laura. The gowns may be secondhand and certainly not Vera Wang, but I would have loved to have picked out my wedding dress from such a sacred place where my patron saint had lived.
Although, Italy is home to designers such as Giorgio Armani, Fendi, and Dolce & Gabbana, the monastery's business is booming and donations as high as $1,200 have been made for these treasured dresses. The monastery's gowns are not only for brides-to-be that are of the Catholic faith, but for all women regardless of religion and ethnicity.
Can you think of a better wedding gift for a new bride? Sister Maria Laura has a heart of gold full of compassion to be accepting of every woman, not just new brides but those who have been divorced as well as pregnant brides. She only sees one thing: the bride in need.