Her faith has led her through the darkest times.

Mandisa is possibly the strongest person we've ever had the pleasure of covering on Cecilia. She has overcome

, sexual abuse, , a shaken faith, and even suicidal thoughts. Through all this she put her trust in God.

Mandisa now calls these feelings of failure and doubt "blessings," which have helped her to produce the kind of inspirational music that she hopes can help others who are going through difficult times.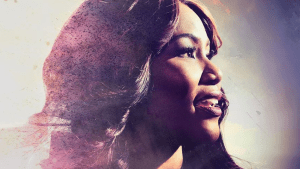 Read more:
'Overcomer' drives us to break through obstacles
Her natural charisma and earnest faith helps to draw others to her message. Mandisa shared the story of "Unfinished" on Youtube:
"Its not how many times you fall down, it's how many times you get back up. So don't wallow in fear and negativity. Trust that your God is still working, that you're not a mess, that you're not a failure, that you're not a mistake. You're just unfinished."
Follow Cecilia–Aleteia's music page–on Facebook!