Your news update from the Vatican
Celebrating Summorum Pontificum: To mark the 10th anniversary of Pope Benedict XVI's Motu proprio, Summorum pontificum, which encouraged the celebration of the Extraordinary Form of the liturgy of the Latin Rite, a special colloquium and pilgrimage to Rome will be held on September 14-17, the association Coetus Internationalis Summorum Pontificum announced on May 31. Noted speakers at the colloquium will include Cardinal Gerhard Müller, Prefect of the Congregation for the Doctrine of the Faith; Cardinal Robert Sarah, Prefect of the Congregation for Divine Worship and the Discipline of the Sacraments; and Cardinal Carlo Caffara, Archbishop emeritus of Bologna, and founding president of the John Paul II Institute for Studies on Marriage and the Family. Dominican Vincenzo Nuara, President of the Priestly Fraternity Summorum pontificum, said that "unity" is at the heart of this anniversary. The Apostolic Letter, dated July 7, 2007 has been in force since September 14, 2007. It was promulgated with a letter in which Pope Benedict explains his reasons for issuing it.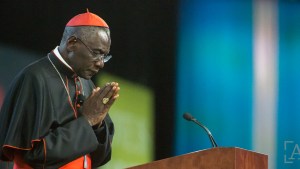 Read more:
Benedict XVI: The liturgy is "in good hands" with Cardinal Sarah
Marian procession in the Vatican Gardens: To conclude the Marian month of May, a dozen cardinals, including Vatican Secretary of State, Cardinal Pietro Parolin, many bishops, and several hundred religious and lay faithful participated, on May 31, in the traditional procession to the grotto of Our Lady of Lourdes in the Vatican gardens. The Vatican gendarmerie band accompanied the procession with music and song. In his homily, Cardinal Angelo Comastri, the pope's vicar general for Vatican City, emphasized the "inner beauty" of the Blessed Virgin Mary, "whose heart was pure was free of all pride and selfishness."
Read more:
Why do Catholics call the Virgin Mary a Queen?
@Pontifex the most followed on Twitter: With 33 million followers, Pope Francis is the most followed personality on Twitter, ahead of Donald Trump, according to a study of Twidiplomacy published on May 31, 2017.


Read more:
Watch out Pope Francis, Trump is poised to knock you out of first place—on Twitter


Death of Cardinal Husar: Cardinal Lubomyr Husar, Archbishop emeritus of the Ukrainians of Kiev, has died at the age of 84, the Congregation of Eastern Churches announced on May 31. A monk of the Ukrainian Greek Catholic Church, Bishop Husar spent many years in the United States, and returned to Ukraine in 1991, after the fall of communism. A decade later, he was elected as Head of the Ukrainian Greek Catholic Church, an office he held until 2001. He was the first Major Archbishop of Kiev and all of Galicia, and was created a cardinal in 2001. Cardinal Husar welcomed John Paul II during his first visit to a former Soviet republic.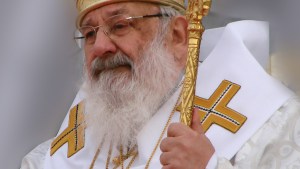 Read more:
Retired Ukrainian Cardinal Lubomyr Husar dies at 84