The First Lady met with the cardinal and the Slovenian ambassador after her visit with Pope Francis.
Since the meeting of Donald and Melania Trump with Pope Francis, there has been much speculation about whether Melania is Catholic. She asked the pope to bless her rosary and also spent time in prayer before a statue of the Virgin Mary, causing plenty of media voices to wonder about her faith.
Some hours after their visit with the pope, as we noted here, a spokesperson for the First Lady, Stephanie Grisham, confirmed that indeed, Melania Trump professes the Catholic faith, though she didn't say when or where Melania had been baptized. (Keep in mind that when Melania was born in 1970, Slovenia was part of Yugoslavia, under Communist rule, and baptisms in those years would have been in secret).
Now, an article published by the Slovenian edition of Vatican Radio gives us an interview with Cardinal Franc Rodé, the retired prefect of the Vatican's Congregation for Institutes of Consecrated Life and Societies of Apostolic Life. The cardinal is also Slovenian, born there in 1934.
In the interview, the cardinal reports that Melania spoke with him of her baptism in Raka (her mother's hometown), close to Melania's birthplace of Novo Mesto. Though Melania didn't confirm the year she was baptized, she presumably received the sacrament as a child.
The cardinal noted that Melania pointed out the curious coincidence that she was baptized on the same date as her husband's birthday.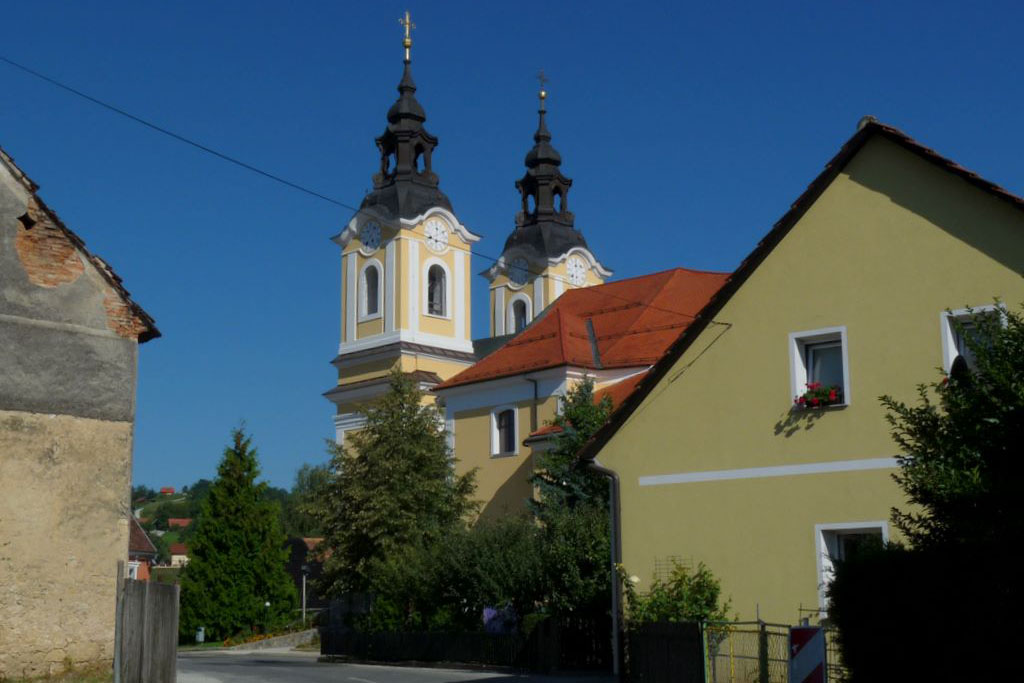 Here is an Aleteia translation of the section of the cardinal's interview that dealt with this matter:
Vatican Radio, Wednesday, May 24 — Today at 12:30, Cardinal Franc Rodé and his secretary, Matej Pavlič, along with the Slovenian ambassador to Rome, Tomaž Kunstelj, met with Melania Trump, wife of US President Donald Trump, at the residence of the US ambassador to Italy. The meeting occurred after her return from her visit to Bambino Gesu Hospital.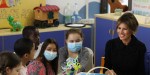 Read more:
Aleteia joins Melania Trump on visit to "the Pope's" pediatric hospital


Vatican Radio called the cardinal to ask about his impressions of his meeting with the First Lady of the United States. The Slovenian dessert potica, and the Rosary We first asked Mrs. Melania how the pope was. She said that he had made a very good impression on her, that he had seemed very relaxed, and she told us how he had asked her if she serves potica to her husband. She answered him that she loves potica, though she didn't in fact answer the pope's question. An interesting thing is that she brought with her her own rosary and asked the pope to bless it. That's what was seen on TV. Thus, the First Lady of the United States prays the Rosary. That means that the most beautiful thing she brought from Slovenia she still has in the United States.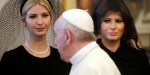 Read more:
The surreal, funny dialogue between Pope Francis and Melania Trump


Her son Barron speaks Slovenian Then I asked her how she feels in this new role as First Lady. She said that she fulfills her obligations and is aware of her responsibilities and that she tries to be at her husband's side. But, she added, beyond all of this I am first of all a mom. Mother to her 11-year-old son, Barron, who is growing and who will soon be taller than her. I also asked her, "Does Baron speak Slovenian?" "Of course, of course," she said. "With his grandparents, his grandmother and grandfather who live in New York, he always speaks in Slovenian. When he finishes the school year, he'll go from New York to Washington, where he already has friends." The coincidence of Melania's baptism date and President Trump's birthday I spoke of her baptism and she said, "Yes, that was in Raka" (a town near where she grew up, Sevnica in Slovenia). I commented that I knew the date the parish priest, Franc Čampa, had baptized her; I knew him very well; he was the pastor for many years in Mengeš. Mrs. Melania commented, "Something interesting is that my baptism was June 14, exactly the day of the birthday of my husband, the president of the United States." I told her that I knew Fr. Čampa really well — that he was truly a good priest, pious, educated, and very, very close to his people. And Melania answered me: "My mother spoke of this priest in the same way, just as you describe him."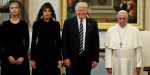 Read more:
Why Melania and Ivanka Trump wore black to meet the Pope