In her new book 'Chasing Grace,' the American runner reveals she got an abortion one week before the 2008 Olympics.
In 2008, Jamaican-American Olympic medalist Sanya Richards-Ross represented Team USA and won gold in the 4 x 400 meter relay and bronze in the 400-meter event.  That year, she was also named athlete of the year by the International Association of Athletics Federation. But in her new book, Sanya reveals that she had an abortion the week before the Olympics. She now says that it was a decision that not only caused her to lose a gold medal, but also plunged her into despair.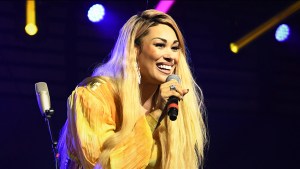 Read more:
R-and-B singer Keke Wyatt reveals she was pressured to get an abortion
The five-time Olympic medalist's new book is called Chasing Grace: What the Quarter Mile Has Taught Me About God and Life. "Chasing is something I've been doing all my life," Sanya told PEOPLE magazine. "I'm chasing gold medals; I'm chasing records, and chasing the best version of myself. So, for me, if I didn't share the toughest moment in my life where I felt God's grace the most, it would be disingenuous to this journey."
Sanya was engaged to Aaron Ross, a corner back for the New York Giants. Both Sanya and Aaron's careers were just taking off and they were planning for a wedding. The pregnancy was unexpected, and Sanya had her eyes on gold.
"Everything I ever wanted seemed to be within reach," Sanya writes in her book. "The culmination of a lifetime of work was right before me. In that moment, it seemed like no choice at all. The debate of when life begins swirled through my head, and the veil of a child out of wedlock at the prime of my career seemed unbearable. What would my sponsors, my family, my church, and my fans think of me?"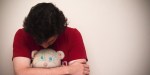 Read more:
A different kind of locker room talk: Abortion hurts men, too


Over a phone call with Aaron, the two decided abortion was the best option for them. Sanya had an abortion one day before flying to Beijing. Even though doctors told her to avoid all exercise for two weeks, she continued her training. In her book, Sanya writes that the decision to end the pregnancy through abortion broke her.
"Abortion would now forever be a part of my life … I was a champion — and not just an ordinary one, but a world-class, record-breaking champion," Sanya writes."From the heights of that reality I fell into a depth of despair."
Sanya's honesty and vulnerability could start the discussion of helping women heal from the pain and despair caused by abortion. After all, Sanya is not the only female athlete to experience pressure to abort. In 2007, ESPN conducted in-depth research with college administrators to ask how female athletes' pregnancies are handled on campus. They concluded that, although the issue is rarely discussed publicly, athlete pregnancies occur more frequently than one might expect — and often, athletes are forced into heartbreaking decisions.
"Being an athlete really is about being selfish at many times," Sanya told TeamUSA.org earlier this year. "Of course, I think being a mother is the most unselfish job you can have. I'm excited to start a family once I retire, because I think I can give 100 percent to that part of my life, which will be very important to me as well."
Sanya and Aaron announced in February that they were expecting a son, calling it their "biggest blessing yet."
Meanwhile, Sanya's book discusses the joys and sorrows of life, as well as the lasting consequences of decisions.
"This book is my personal anthem and I hope readers realize they have greatness within to outlast the challenging stretches of every journey," she told PEOPLE. "I hope to encourage people to stay the course and achieve their highest potential."