Today's ingredient for perfect skin—and whiter teeth, too.
It seems that 2017 is witnessing the ongoing fascination with the discovery (or rediscovery) of the amazing properties of natural products. During the first half of this year, there has been a particular ingredient causing an uproar among bloggers, magazines, and beauty specialists: activated charcoal.
Don't think that we're talking about the same thing you use to barbecue. Rather, it's a kind of charcoal that is treated with oxygen to increase its capacity to attract impurities, as if it were a powerful magnet.
This product has been used in traditional medicine for a very long time, above all for treating intoxication or poisoning due to drugs or alcohol, because it is capable of adsorbing toxins (yes, "adsorbing" with a d, because it refers to the capacity to hold something on its surface), and thus keep them from reaching the blood stream.
In the area of beauty, the same principle applies, since activated charcoal captures impurities and takes them away with it when it is removed, leaving our skin clean as a whistle.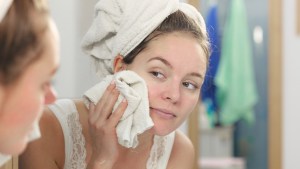 Read more:
5 Common skincare myths exposed
Many brands (both luxury brands and generic pharmacy brands) have brought out various products containing activated charcoal, ranging from masks to bath gels and soaps, which are especially "magical" for women who suffer from acne, oily skin, or enlarged pores.
In the case of masks, it is important to take two things into account: first, the longer you leave an activated charcoal mask on (don't exceed one hour), the more effective it will be, because the charcoal will have more time to attract all the dirt or oil that you might have on your face; second, you shouldn't use these masks more than twice a week, because they can dry out your skin.
Today, the best-known masks are the ones (mostly from Korea) that you put on your nose to remove blackheads. I admit that I tried one, and although it didn't get rid of them all, it did make a big difference (and if you apply a thick layer, it doesn't hurt at all when you peel it off, unlike the strips).
Another use of activated charcoal is for whitening your teeth. Although in some countries they sell some very expensive kinds of toothpaste with this ingredient already included, the best way to go is to buy activated carbon powder and mix it with a small amount of water until it takes on a pasty consistency. Then, apply it to your teeth with the help of a toothbrush (be forewarned that seeing your teeth black can be horrifying), leave it on for a while, then rinse with lots of water.
Read more:
Why you need to add coconut oil to your daily beauty routine
Here too, I should clarify two things: first, this isn't a substitute for regular dental cleaning; and second, you shouldn't expect immediate, miraculous results. However, it is a good option for people who have mild stains and are sensitive to certain chemical products.
And just as they say that beauty comes from within, there are specialists who also recommend that people with gastrointestinal problems add a little bit of activated charcoal powder to their morning juice now and then, which harkens back to how this ingredient was originally used. But do check with your doctor first, since it can cause dehydration and can be dangerous for diabetics.
This article was originally published in the Spanish Edition of Aleteia.