The site's co-founder and creative director said she was told to put everything "in Mary's hands."
"Put everything in the hands of Our Lady." That was the providential advice that Jiza Zito, co-founder and creative director of the new Catholic wedding website, Spoken Bride, received on August 15, 2008.
For a long time, Jiza had thought her calling was to religious life. After a dating relationship ended, she found herself once again questioning what God had in mind for her life's vocation. She decided to go on a Bike for Life pilgrimage from the Diocese of Raleigh, North Carolina, to the Diocese of Washington, DC, where the Basilica of the National Shrine of the Immaculate Conception stands. It was on the Feast of the Assumption that Jiza asked Fr. Lawrence, a newly-ordained Franciscan Friar who was also participating in the pilgrimage, if he would please pray for her vocational discernment. Fr. Lawrence's simple yet profound advice was, "Put everything in the hands of Our Lady," to which he added, "You know, I think you're going to figure everything out very soon."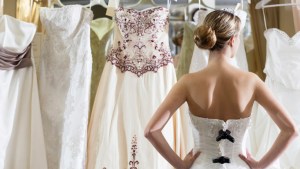 Read more:
A pre-wedding diet to help you lose belly fat
As it turned out, Father Lawrence was right. Shortly before the pilgrimage, Jiza had joined Catholic Match. When she returned home to Virginia Beach from DC, she saw that someone she'd recently met at a local Theology on Tap had "peeked" at her profile. That someone was Mark, who had actually grown up attending the same elementary school as Jiza, albeit one year ahead. The two began their courtship that September, and were engaged by December.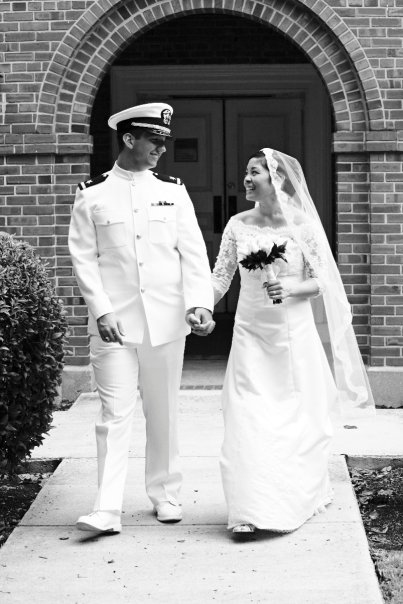 The following March, Jiza encountered Fr. Lawrence again, this time at the March for Life. When he asked her how her vocational discernment was going, Jiza replied that she and Mark were to be married later that year on the Feast of the Assumption. When Father Lawrence reminded her that that would be exactly one year from when he had encouraged her to "put everything in the hands of Our Lady," they both began to cry. "It was this beautiful moment of affirmation for us both," says Jiza.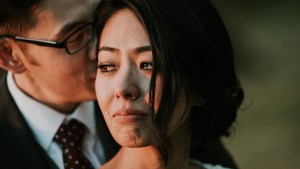 Read more:
Wedding photographer's question leaves bride in tears (PHOTO)
And so it was that Jiza and her husband began their vocation of marriage together, on the Feast of the Assumption, 2009. Shortly thereafter, Jiza discovered her love of wedding photography, and started her business, Olive & Cypress, while she and Mark (who is in the Navy) were stationed in San Diego. Once there, Jiza connected with another Catholic photographer, Elissa Voss. One day, while Elissa was shooting headshots for Jiza, they began wondering aloud how they could create a better sense of community for creative Catholics working in the wedding industry. "Our evangelical brothers and sisters have such a strong, creative small business community in that industry," says Jiza. "We wanted to find a way to promote the beauty of the Church's Sacrament of Marriage through a Catholic community of wedding professionals."
Shortly thereafter, Jiza connected with Stephanie Calis, who had recently published a Catholic wedding planning guide, Invited: The Ultimate Catholic Wedding Planner, and the idea of Spoken Bride was born. With the help of Andi Compton and Elise Crawford, the two launched Spoken Bride in May 2016, in honor of the month of Our Lady – certainly fitting, given Father Lawrence's earlier advice.