Children need the security of an emotional connection so they can face the day ahead -- and really, so do parents.
I always start the school year right: I wake up before my kids so I can have coffee in silence while I prepare their breakfast. Then I wake them up one by one, gently stroking their hair and quietly saying, "good morning, little one! Time to wake up." I give them a few minutes and repeat the performance until everyone is dressed and at the breakfast table, where we talk about their dreams last night and their plans and hopes for the school day ahead.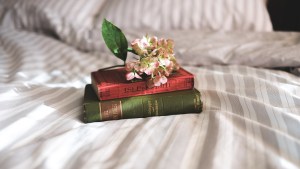 Read more:
Too anxious to fall asleep? 7 bedtime strategies to try
In the fall, there's plenty of time for them to eat slowly, brush their teeth, gather their backpacks and lunches, and still walk to school slowly and arrive early.
In the spring, there's daylight savings time.
Mornings are frantic and rushed. My kids wake up to me flipping on the lights and saying, "Wake up, guys! You're gonna be late to school! Come on, up up up get dressed get dressed!"
They do not cooperate on mornings like that. They slide out of bed headfirst and flop around on the floor like they're dying, or burrow under the covers to hide from the light. They drag their feet and "forget" how to put on pants and tie shoes. It takes twice as long to get them ready and they're always late.
This year I realized that on those mornings, I wake up late — about 30 minutes later than usual. But I get them up at the same time. From their perspective, the only thing that changes is the way I wake them up. So why are they always late?
According to experts, it's precisely because of the way I wake them up. Their brains need input before they can respond with output — and that input comes in the form of emotional connection.
In The Whole-Brain Child, Daniel Siegel and Tina Payne Bryson explain that the structures of a child's brain take 20 years to form, along with the pathways that connect those structures. The pathways are what allow us to behave logically in the face of emotion — essentially, they are the brain's "override" switch, the higher function that allows us to reason and then act instead of responding instinctively.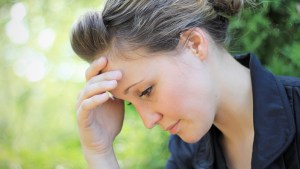 Read more:
Why adults and kids are more anxious than ever before
It's no surprise that kids respond instinctively to pretty much everything, but forming secure attachments help facilitate those neural pathways. Parents should connect emotionally with their kids before asking for any kind of output — even if that output is just sitting still and listening. As Pam Moore explains in her review of The Whole-Brain Child:
"Only after the child has calmed down enough to engage in conversation or to quietly listen, can he actually absorb anything you're saying, whether you're offering a pep talk, empathizing, or offering alternative solutions to the problem. According to Siegel and Payne Bryson, pausing to establish a connection serves a dual purpose. First, it strengthens the bond between you and your child, connecting you to each other. Second, this connection facilitates the building of connections between the distinct areas of the child's brain."
In light of this, what I noticed about our crazy daylight-savings mornings makes perfect sense. It isn't how prepared I am or whether or not I've had my coffee that matters, it's how I wake my kids up, regardless of what time it is.
They're not pretending to forget how to put on clothes or tie their shoes — their brains need emotional connections to form neural ones. Taking the time to wake them up slowly and gently isn't a luxury, it's a necessity. They need the security of that emotional connection so they can face the day ahead — and really, so do I.