During the feast of Corpus Domini, the streets of this Italian town are covered with millions of flower petals
"The pine cone has three colors!" Gino exclaims. His eyes glitter when he plunges into the colors of plants and flowers that he needs to prepare for the Infiorata, meaning "Flower Festival." 
To discover, at age 70, that three different colors can be obtained from the pine cone—one from the scales, one from the nuts and one from its woody heart—is priceless. The same happens with the pine bark, Gino explains: "When chopped, it gives you a particular red." And then with the corn, the bran, the rice…
Genzano is one of the villages of the Castelli Romani, and is famous for the Infiorata, an artistic manifestation linked to the Corpus Domini religious festival. During the feast, the town's main street is covered with images "painted" mainly with flower petals, but also leaves and other parts of the plants. This ancient tradition which is over 200 years old, is transmitted here from father to son.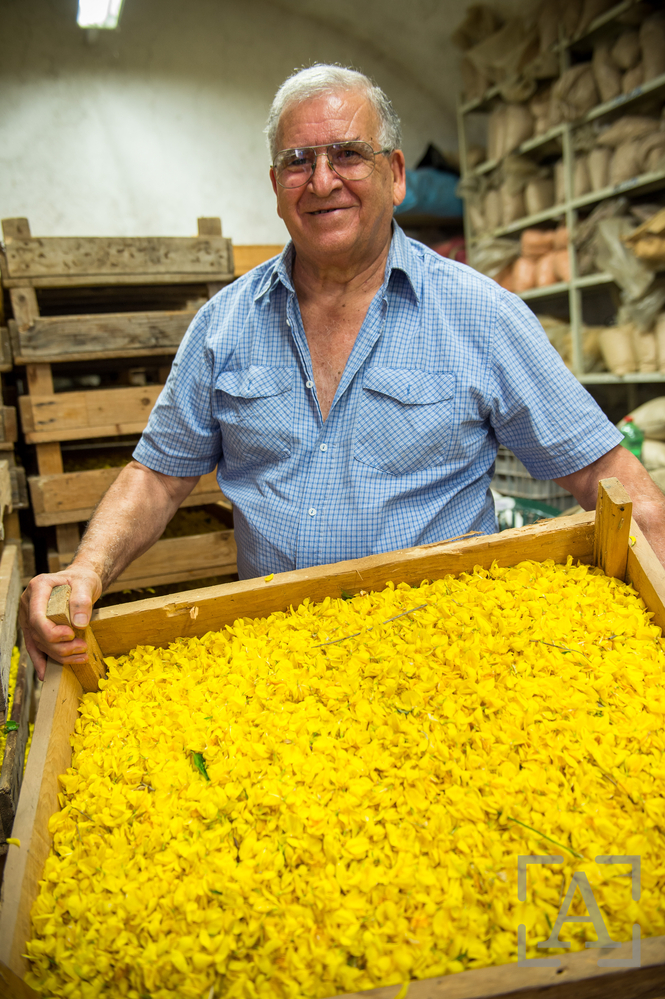 Gino has been the capo-cantiere, the manager of both a quarry and feast. He began as a child in the post-war years, joining the men who went to forests and fields to harvest herbs, berries, shrubs and flowers. To keep the tradition alive, Gino explains "We need to learn where to harvest, how to come up with the needed colors and how to work and preserve them."
Gino reviews the material in warehouses of the Commune. Flowers and fennel arrive only a couple of days before the feast, and are kept in the cool tuff galleries, which were once quarries.
When the flowers arrive, one must work fast so the flowers don't wither. Around 70 or 80 people are responsible for separating the petals from the stem. Back in the day a variety of flowers were used, but today, carnations are used almost exclusively since their petals are larger and more manageable. It's estimated that 250 or 300 carnations are needed to cover one square meter of street.
Gino has always tried to maintain a friendly atmosphere at the site. He would cook every every night for those who work in the Infiorata. In past, one could hear people sing while working on the flower, but that is not the case anymore.
But the passion associated with it has not declined. Gino himself taught his two boys the "secrets" of the craft, and they are now heading the flower collection. Today, Gino went to look for them in the fields and said "it felt like coming home."
Make sure you visit the photo gallery below for more beautiful, exclusive images of the Infiorata.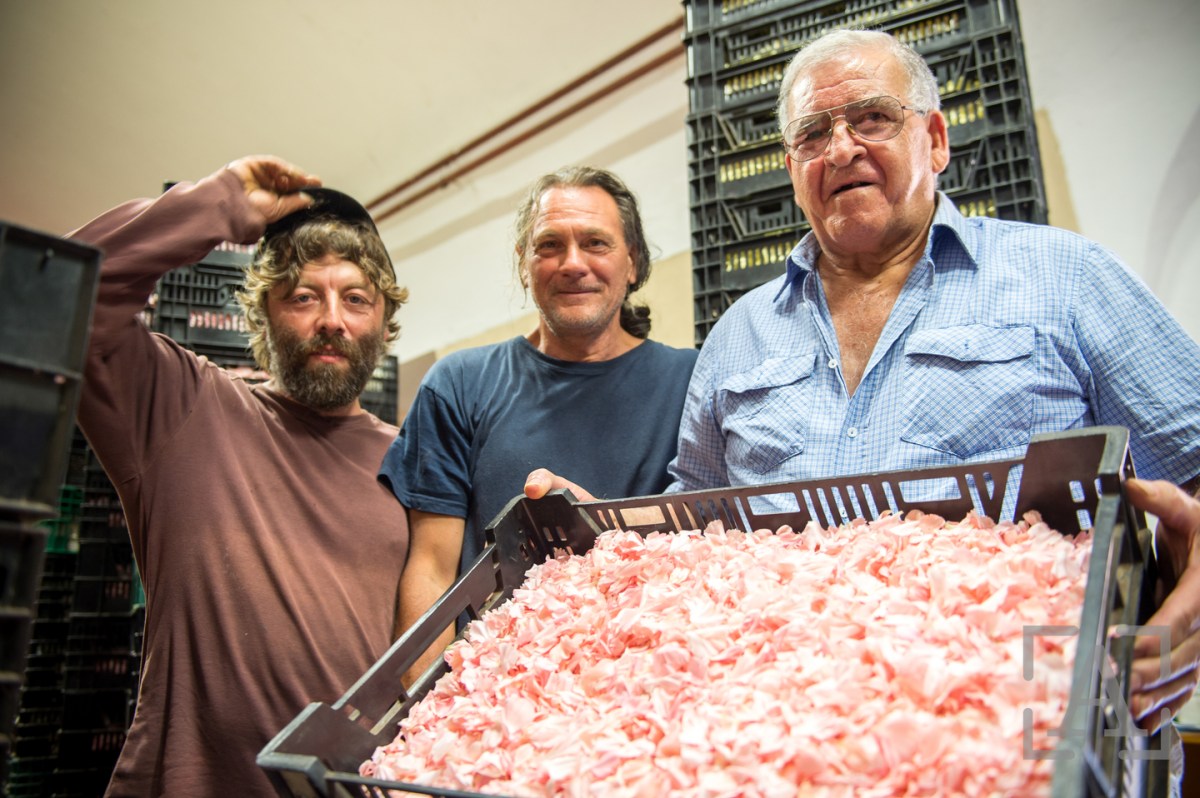 Launch the slideshow