If parents stopped being so busy, what would we learn about our kids -- and ourselves?
Last night, I sat on the floor of my closet and cried.
My husband didn't have to ask why; he knew. I'm overwhelmed. There's too much to do, too much to think about, too much on both our plates, and we're just too busy. Life is overwhelming us.
Read more:
Why are modern parents so overwhelmed and burned out?
He tried to find ways to lighten the load, but in the end someone else removed a burden from me that I should never have taken on in the first place. I only took it on so my kids would have more stuff to do this summer — more activities, more places to go. So that they'd be busy, not bored.
I've been thinking a lot about this blog post by Omid Safi, "The Disease of Being Busy." He laments the over-scheduled, over-stimulated nature of our lives, writing longingly of a time when we had slow, leisurely conversations.
"This disease of being "busy" (and let's call it what it is, the dis-ease of being busy, when we are never at ease) is spiritually destructive to our health and well-being. It saps our ability to be fully present with those we love the most in our families, and keeps us from forming the kind of community that we all so desperately crave."
I agree with this 100 percent. All this busyness, all the tasks and activities and devices, are destructive. Yes, they are destroying my friendships and undermining my family life. But why do I feel so guilty about cutting back on all of it? Why do I feel as though a summer with no activities at all, no lessons or camps, is a disservice to my kids?
Part of it is sheer guilt. All of their friends are in this or that camp, taking this or that lesson, going to this place or that for vacation, so they want the same thing. It's natural for kids to want what their friends have, and natural for parents to feel guilty if they can't provide it.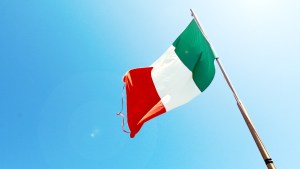 Read more:
Italians are productivity geniuses—here's why
But the other part is the pressure from our American society to stay busy. We think full schedules equal productivity, and a busy life is seen as a happy, successful one. We allot specific, ever-shrinking times for rest and relaxation, and even then we flip through our phones, idly checking Facebook and email.
This is counterproductive. It's not good for our brains, and it's certainly not good for our children's brains. Emma Seppala, author of The Happiness Track, recently wrote an article in Quartzexplaining that the biggest obstacle to creativity is being too busy. From Tesla to Einstein, she relates scientific breakthroughs that were directly inspired by moments of idleness — long walks, daydreaming, listening to Mozart. You know, things that we'd consider "being lazy."
She refers to an article in the Annual Review of Psychology that explains how daydreaming and letting the mind wander helps people learn a challenging new task better than those who don't give their minds a chance to relax first. This flies in the face of our modern idea of efficiency and productivity — we'd hardly say that staring out the window or taking a Sudoku break is keeping one's "nose to the grindstone."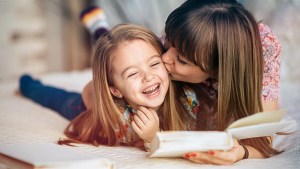 Read more:
5 Ways to avoid the 'overparenting trap'
In fact, our disease of busyness is probably inhibiting a lot more than creativity. I learned to love reading during long, empty summer days. My boredom was so acute that I pressed on through my first chapter book, and by the end of the summer was flying through novels. From that day on, if I had a book in my hand I was never bored.
I could never have learned to love reading as much as I do if it was enforced in 30-minute blocks each day, or if my days were filled with planned activities. It was only because I was so desperately bored that I picked up a book at all.
What if I gave my kids the gift of boredom? What new things would they try, and which ones would they learn to love?
What about me? If I cleared my schedule and let myself enjoy the long summer days, instead of finding ways to get through them, what would I learn about my kids? Or about myself? What kind of family would we be at the end of this summer, if we stopped being so busy?
I don't know. But I'm going to find out.