8 great options for grilling, just in time for July 4th.
Cookie + Kate's favorite appetizer: Stacked Grilled Bread Salad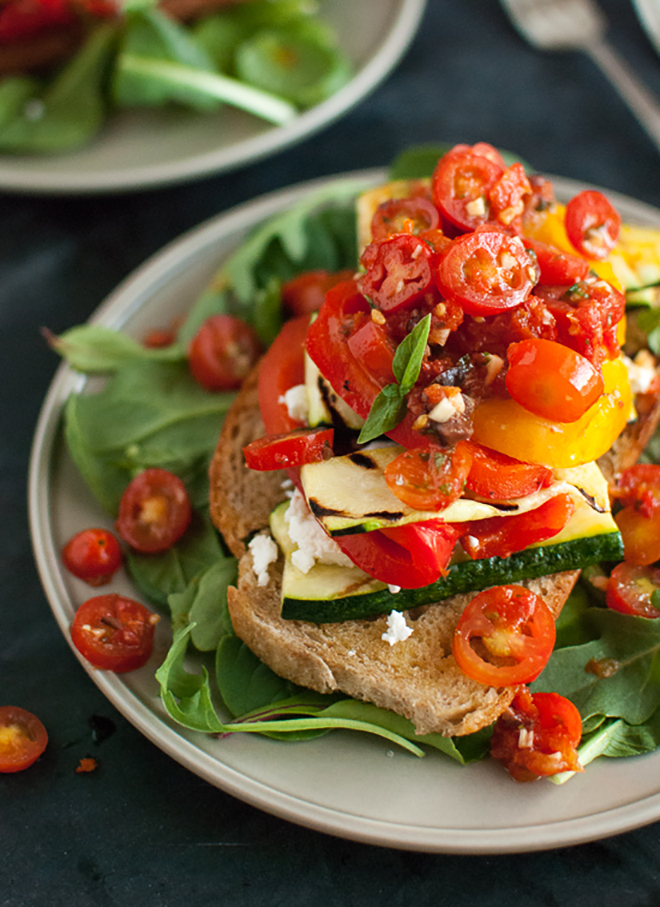 We tend to think of the grill as a great tool for creating big main courses that feed a crowd (and it is!), but why not use it to create hearty appetizers, too? Food blogger Kate Taylor (the Cookie of Cookie and Kate is her adorable dog) suggests this bright, fresh tomato and summer veggie grilled bread salad. A chewy piece of grilled bread provides the base for summer's juiciest produce: a mountain of fresh tomatoes, grilled zucchini, and roasted red peppers. Top with a handful of goat cheese and your summer lunch is on the table.
Sonia & Alex's Quinoa-Stuffed Grilled Zucchini
Grilling season can pose a challenge for vegetarians or even meat-eaters who are getting a little sick of steaks. To the rescue: husband-and-wife chef duo Sonia and Alex, who run a delicious blog called A Couple Cooks. Their favorite for filling up your outdoor plate: quinoa-stuffed grilled zucchini, which provides a hunger-satisfying dinner for those who want, or need, to cut back on meat (or gluten, for that matter, which is usually in the breading or marinades for meats). A handful of mozzarella and Parmesan adds a touch of decadent, chewy goodness; the bell peppers give it inviting color. Devoted to your T-bones? Serve it on the side.
Two Peas and Their Pod's famous Chili Lime Grilled Chicken
Plain grilled chicken gets a makeover in this grilled chicken recipe from Two Peas and their Pod, a well-loved food blog of recipes created by an adorable cooking-savvy Salt Lake City family. The secret is the spiced marinade: a combo of cumin, chili, lime juice, cinnamon and paprika. Mix it all up, and the sauce will kick your grilled chicken up a notch, creating the perfect fancy-yet-easy dish that everyone at the July 4th barbecue will be talking about.
Scott Groth's best-ever Grilled Asparagus dish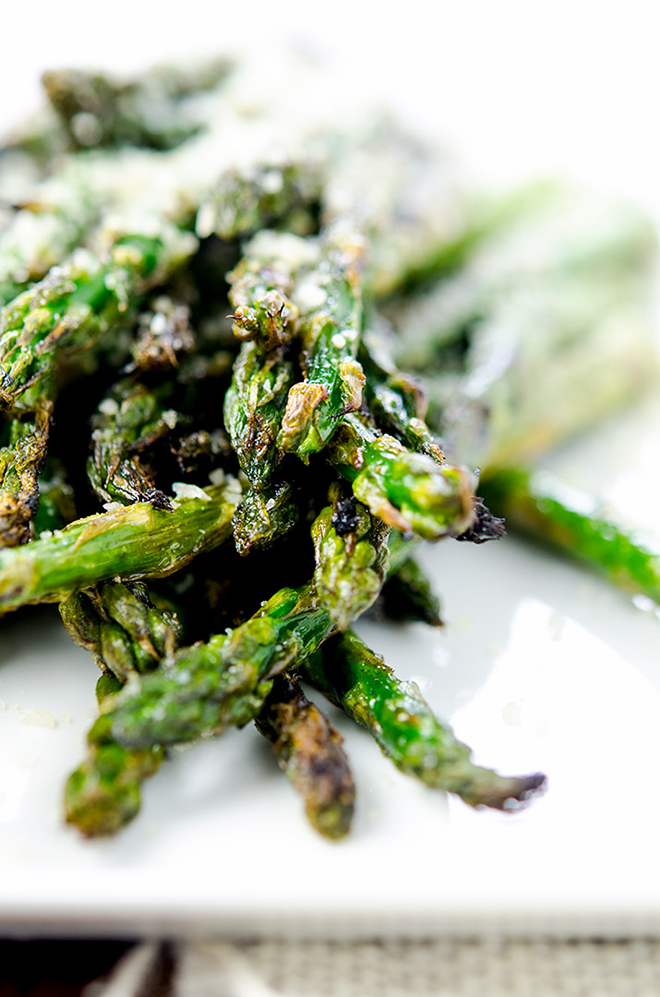 Nothing says "here comes summer" like asparagus appearing in the farmer's market, and Scott Groth, founder of the food blog I'd Rather Be a Chef, knows the best way to eat it. Sure, it's fine steamed or sauteed, but this recipe for asparagus dressed in balsamic on the grill gives the vegetable a certain charred, umami oomph. The addition of Parmesan and Asiago lends it a salty, main-course kind of flavor; even if you prepare it as a side, be sure to make enough so that your guests can come back for seconds.
Mel's Kitchen Cafe's Grilled Greek Chicken Kebabs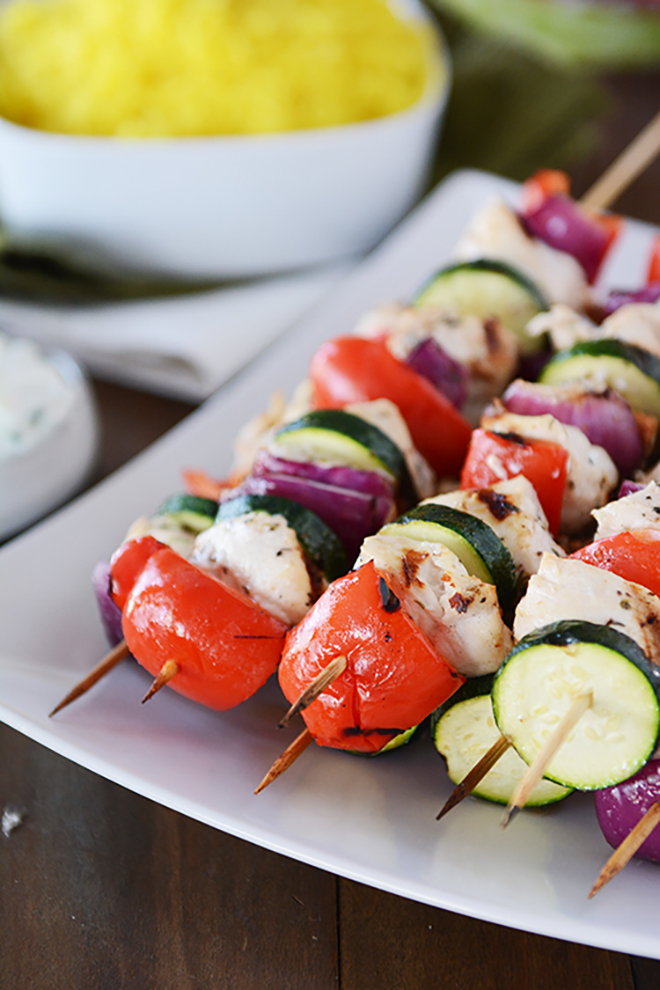 Oh, tzatziki sauce, what's not to love about you? The tang, the creaminess—it puts most regular, overly sweet sauces to shame. And something about cucumbers just says summer. In these colorful kebabs from the delectable food blog Mel's Kitchen Cafe, grilled chicken marries crunchy veggies under the garlicky lemon of the sauce for a filling but light summer meal. Serve these chicken kebabs with some rice and salad and you're good to go for casual weekend entertaining.
Hearty Skewered and Grilled Mushrooms from Natasha's Kitchen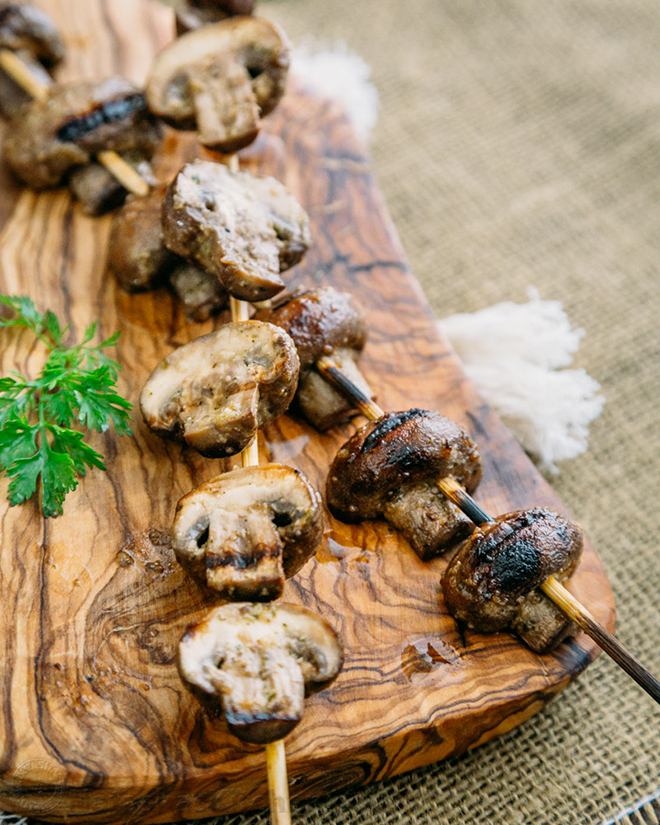 If you're a fan of kebabs or other grilled things on sticks—but are a little tired of chicken and beef—try mushrooms! They're hearty enough to substitute for meat and are full of flavor, but are a healthy, gluten-free vegetarian option. These marinated and grilled 'shrooms from Natasha's Kitchen get their kick from a dash of cayenne, and the vinegar and lemon-juice marinade adds a little brightness. Your veggie friends (and your own taste-buds!) will thank you.
A Well Plated Favorite: Caribbean Chicken Salad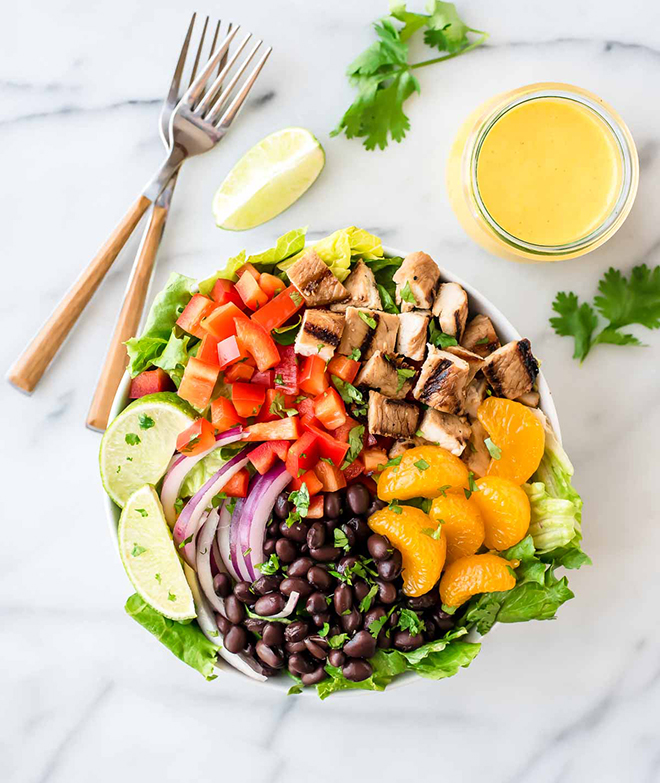 Adding grilled chicken to your salad is an easy and tasty way to give a light meal some heft, but the real beauty of this warm-weather recipe from Well Plated is the mango dressing. Whether you live in the tropics or just feel like you do, celebrate the beginning of July (what some families think of as the unofficial start of summer) with Caribbean Chicken Salad. The marinade gives the chicken an extra kick and the mandarin slices lend the whole meal a sunny brightness, perfect for an afternoon luncheon on the porch.
Kirbie's Crispy Grilled Rice Balls
Headed to a cookout and out of ideas for delicious dishes to contribute? If you want to bring a meal that's as hearty and chewy as a burger but easier to share, try these grilled rice balls, which will delight other party-goers with their Asian flare. In Japan, these are called yaki onigiri, and are brushed with brown sugar and a teriyaki marinade for salty-sweet deliciousness. Check out this rice ball recipe from Kirbie's Cravings for the complete, surprisingly easy, directions.