New research suggests that animal bacteria may trigger beneficial changes in human gut bacteria.
Send us the names of your loved ones who are sick or suffering. The Aleteia prayer network of 550 monasteries will take them to prayer for the World Day of the Sick.
Click here to share your intentions
When our daughter was a year old, we took her to see my in-laws' new puppy. I will never forget my mother-in-law's peal of laughter at the expression of horror on my face when the puppy licked the baby — right in her mouth.
"It's okay, Calah," she said. "Dogs have cleaner mouths than humans."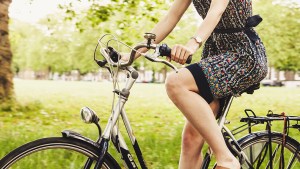 Read more:
Why you need to walk barefoot more often
I doubt it, I thought dubiously, watching the puppy transition between licking my baby's face and licking its own butt.
Weirdly, though, she was kind of right — dogs carry the same (enormous) load of bacteria in their mouths as humans do, but most of it is species-specific – -meaning that the bacteria thriving in Fido's mouth likely won't survive in yours. 
But scientists are starting to realize that focusing on cleanliness is exactly the wrong way to measure health, and our obsession with sanitation may have backfired spectacularly.
The hygiene hypothesis, first postulated in the late '80s, claims that spending most of our lives indoors (particularly in sanitized, bacteria-poor environments) fails to give our immune system a chance to develop properly. That's why it overreacts when introduced to harmless substances like pollen, triggering inflammatory responses like asthma.
Luckily, research has found that there's an easy — and adorable — way to help train our immune systems properly: get a dog.
Indoor dogs raise the level of 56 different classes of bacterial species in the home, while cleaner (and crankier) cats only boost the levels of 24 bacterial species. But the benefits of dogs may go further than simply bolstering our immune system — dogs may be the new probiotic.
The New York Times recently spoke with Dr. Jack Gilbert, the director of the University of Chicago's Microbiome Center, about the interaction between animal bacteria and human gut bacteria:
"Some intriguing early research suggests links between the microbes that our animal companions bring into our homes — and that we breathe in and swallow — and the microbes that thrive in our digestive tract. 'Exposure to animal bacteria may trigger bacteria in our gut to change how they metabolize the neurotransmitters that have an impact on mood and other mental functions,' Dr. Gilbert said, although he cautioned that research into how pet microbes affect the human gut microbiome remains at an early stage."
Dr. Gilbert co-authored a study last year comparing the health of Amish children in Indiana who grew up close to barnyard animals, versus the Hutterite children of North Dakota, who spent their childhood apart from animals on large mechanized farms. The study found that the Amish children had far lower rates of asthma and fewer immune-related illnesses precisely because of the childrens' proximity to livestock and the bacteria they host.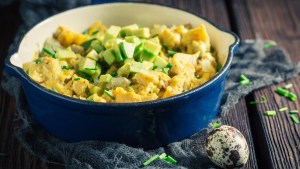 Read more:
Here's the daily meal plan of a busy nutritionist mom
We still don't know the extent of how our bodies interact with bacteria — training the immune system could be just the tip of the iceberg. Animal bacteria could impact our gut bacteria in ways that not only made us healthier physically, but also mentally and emotionally.
Unfortunately most of us don't grow up milking cows and feeding chickens, but according to Dr. Gilbert, cohabitation with pets is the next best thing: "If we can't bring our kids to the farm, maybe we can bring the farm to kids."
So the next time your child begs for a dog, surprise them by saying yes. It'll be good for both of you.