Here's how to guide your child through this challenging time.
What can God do in your life with one Bible verse a day?
Subscribe to Aleteia's new service and bring Scripture into your morning:
Just one verse each day.
Click to bring God's word to your inbox
When I graduated from high school, I had no idea what I wanted to do with my life. Plans for pursuing a degree in nursing were quickly stifled by my lack of interest in biology classes and fear of blood — neither of which were good signs. After telling everyone through my senior year of high school that I was going to study medicine, I ate my words and entered college as a freshman with no direction, but a desire to learn. Stressed, frustrated and confused, I wish more people had told me that it was okay to not know exactly what I wanted my life to look like by the time I was 18 years old.
Read more:
Don't Treat Confirmation Like Graduation
High school graduates are peppered with questions, but the one they'll hear the most is "So, what's next?" Some grads will have the next four years of their lives planned out on a spreadsheet with precise plans. But others may sheepishly shrug and admit they have no idea what they're supposed to do next. Our culture puts pressure on kids fresh out of high school to have their lives planned out. As a parent, it can be taxing to see your child struggle with discerning the next steps in their life.
Here are four things you can do to help guide your child if "I don't know" is their answer to what their life plans look like …
1. Don't be afraid to take a step back and press Pause
It's okay to not know what to do with the rest of life after graduation. Katherine Schwarzenegger, author of I Just Graduated – Now What? Honest Answers from Those Who Have Been There, didn't realize until after college was over that taking a break was a great response when questions about the future seemed daunting. "Pause and take the time to find out what's important to you," she writes. "Find out what you love, what's real and true to you—so it can infuse and inform your work and make it your own … Pausing allows you to take a breath in your life. As everybody else is rushing around like a lunatic out there, I dare you to do the opposite."
2. Don't stress if your graduate hasn't decided on a college major
When I started my first year of college, I was an undecided, exploratory student. I thought I would be alone in a sea of students who knew exactly what they wanted to do with their time in college, so I was pleasantly surprised when I found other students in the exact same situation as me. I shouldn't have been that surprised though, since at least 50 percent of students entering their first year of college are undecided about their majors.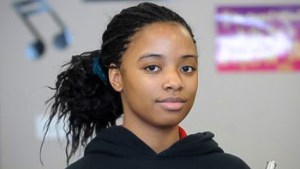 Read more:
Indiana teen graduates from college before finishing high school
Once a student decides his or her academic major, they may not stick to it, either. Some 50 to 70 percent of students will change their majors at least once in their college career, while most will change their major three times before they walk across the stage to receive their diploma. By the time I earned my degree in history, I had declared my major two times, only to find out the department I thought I'd love wasn't a good fit. Let your student know that it's okay to be exploratory and decide later on in their college career what they want to study.
3. Realize that it's okay to be a scrapper 
Are you worried if your high school grad doesn't go to the best college right away that their resume may be less then ideal? Regina Hartley, vice president of human resources at UPS thinks differently. In a TED talk, she talks about overcoming adversity as a "scrapper" — someone who had to fight against the odds to reach success. When Hartley read through the profiles of top business professionals, she realized something incredible: most of them were scrappers.
"The conventional thinking has been that trauma leads to distress, and there's been a lot of focus on the resulting dysfunction," Hartley said in the TED talk. "But during studies of dysfunction, data revealed an unexpected insight: that even the worst circumstances can result in growth and transformation. A remarkable and counter-intuitive phenomenon has been discovered,which scientists call Post Traumatic Growth."
If your student doesn't have a plan for the next four years, realize that overcoming uncertainty can build character. Not only does your student not have to have their life planned out all the way to retirement by the time they put on their cap and gown, but they can also grow through this time of uncertainty and become a better person.
4. Help your student find themselves through volunteer work
I wasn't the only one in my family to experience an identity crisis during the college years. During her time in college, my mom didn't know what to major in either. She took time off and spent it volunteering at a school where she discovered her love of teaching others. "Not knowing for certain what to do for the rest of your life at 18 I feel is actually normal," she told me. "Also, I feel that we are created to find happiness in a state of structure and learning. Bettering yourself in a routine of some sort can bring us a sense of accomplishment and peace."
Spending time in the service of others can help define the graduate's strengths and weaknesses. Encourage your student to travel, learn through life experiences and engage the world. But also encourage them to see the world through a lens of humility. If your student decides to volunteer, encourage them to realize that others, no matter how impoverished or in need, have incredible amounts of wisdom to share.