To emulate their success, we must stop thinking of all the alternatives as a negative.
Send us the names of your loved ones who are sick or suffering. The Aleteia prayer network of 550 monasteries will take them to prayer for the World Day of the Sick.
Click here to share your intentions
Smoking is terrible for you. Everyone knows this, but millions of smokers have tried in vain to quit. No one really wants to smell like an ashtray and die of lung cancer, but cigarettes are just so addictive. Of course, there are various products that attempt to help dampen cravings and withdrawal symptoms, but none have been widely successful in the U.S. or in Europe. It's like we just can't figure out how to help people quit smoking.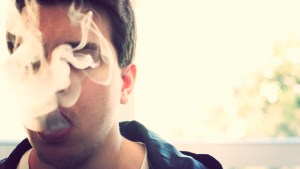 Read more:
Smoking legal marijuana could cost you your job
Except, Sweden has.
[protected-iframe id="071d66b26ee737b19ae78947e80a81bb-95521100-74303997″ info="//platform.twitter.com/widgets.js" class="twitter-tweet"]
Joe Nocera explains Sweden's unparalleled success over at the Bloomberg View:
"Why have Swedes stopped smoking? Because, as the tweet also notes, Sweden has adopted a 'harm reduction' strategy: it has largely replaced deadly cigarettes with a product that supplies users with both nicotine and tobacco yet doesn't increase the odds of dying the way smoking does. That product is called snus."
According to Nocera, snus are small packets of moist tobacco that users place under their upper lip. It's traditionally been used by Swedes since the 18th century, so the transition away from cigarettes to snus was pretty natural.
If this product sounds familiar to you, it's no surprise — Americans have been using dipping tobacco for about as long as Swedes have been using snus. The major difference between the two is the way they are cured.
Dipping tobacco is fire cured, which means users have to spit while using it. But it's been a long time since spittoons were popular, so there's a significantly negative social stigma attached to dip.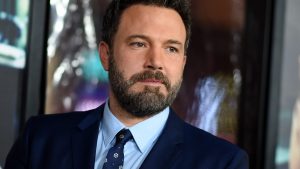 Read more:
Ben Affleck shares his struggle with alcohol addiction on Facebook
Snus is pasteurized, so the juice from it can be safely swallowed. Importantly, snus also contains substantially fewer cancer- causing chemicals than dip.
Snus is basically the trifecta of nicotine replacement — actual nicotine? Check. Oral fixation? Check. No social stigma? Check. Surely the FDA is chomping at the bit to get snus on the shelves stateside, right?
Wrong. Last year, the FDA turned down an application by Swedish Match, the company who makes snus, to advertise it as less harmful than cigarettes, and the EU won't allow it to be sold in most European countries.
Their rationale is that quitting all forms of tobacco and nicotine is the safest strategy, which is as true as it is impractical. It's the perfect example of making the perfect the enemy of the good — it's caused the FDA to reject a product that has proven to be more successful  at helping people quit smoking than literally everything else they have ever tried.
Moving smokers to snus can break their addiction to cigarettes and reduce their chance for developing cancer at the same time. It also makes them more likely to eventually quit tobacco altogether, as the vast majority of Swedes have done. Only 15 percent of Swedes use snus today, which is still lower than the percentage of Americans who smoke.
Harm reduction should not be seen as a negative. Instead of the current teetotaling, all-or-nothing mentality in the face of any public addiction crisis, reducing harm step by step should be seen as a goal in itself. Each step that reduces harm and moves a person away from their addiction also moves them one step closer to freedom from that addiction — which, after all, is what we're aiming for.