Can technology provide not only immortality but also transcendence?
"The Next Phase of Human Evolution Could Include Immortality: People May Merge with Machines," suggests one headline. "The Immortalist: Uploading the Mind to a Computer," "Silicon Valley's Quest to Live Forever," and "KEY TO ETERNAL LIFE? Someone already born will 'live to 1,000 and immortality IS possible,'" read others.
As far back as the epic of Gilgamesh – and perhaps even further – man has dreamt of immortality. Obviously, not much has changed in that regard during the intervening millennia. Today, however, some of our country's wealthiest, brightest minds are trying to make that dream a reality, and claim to be closer to their goal than ever before. Some hope to stop aging on a cellular level, while others want to replace parts as they begin to break down – auto mechanic-style. In truly vampiric fashion, some want to infuse "young blood" in the hopes of giving old brains a jumpstart. The so-called "immortalists" would have us live forever, while the "healthspanners" seek to give us longer, healthier existences. Both are throwing billions of dollars after technologies and drugs that they hope will unlock – and stop – the aging process. The future proposed by these seekers of the real-life Fountain of Youth is rife with questions of who will have access to these technologies, what it means to be healthy, and even what it means to be human.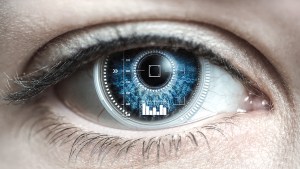 Read more:
Transhumanism: 5 characteristics of the contemporary race against death
At the moment, it appears that the first people who will have access to these potential life-lengthening technologies and drugs are the wealthy investors funding their research. In Tad Friend's nearly 10,000-word exposition of Silicon Valley's immortality-seeking contingent, we learn that from venture capitalists to biotech CEOS to Google co-founders, some of the wealthiest and most accomplished among us are also the least willing to give up the ghost. And, in the grand tradition of experimentation, many of these individuals are trying out these experimental therapies on themselves well before the definitive proof of their efficacy exists, in their efforts to further the science of anti-aging. Although some of these technologies seem geared towards helping Hollywood remain apparently ageless, some promise real goods, such as the curing of Alzheimer's and arthritis – diseases which currently go hand-in-hand with aging.
Yet, should some of these therapies eventually prove effective, we may expect the gaps in rates of morbidity and longevity between the rich and the poor to widen ever further on the global scale. Wealthy countries already set much of the agenda when it comes to research and development for pharmaceuticals and health technologies, as evidenced by the cadre of "neglected diseases" that kill so many of our brothers and sisters in developing countries, but receive little attention from for-profit Big Pharma and BIO. Aging, once considered a fact of life, may come to be considered a disease in its own right – entirely reorienting our very conception of what it means to be "healthy," and possibly leading to the further neglect of treating the all-too-common diseases (like malaria) still plaguing the developing world. All things considered, we must ask if it just to expend so much time and so many resources on lengthening the lives of a wealthy few well-beyond their current expiration date, while every year millions of children still die from diarrheal diseases.


Read more:
Transhumanism: Would You Agree to an Upgrade of Your Brain and Body?


Along with questions of justice, more philosophical questions are raised by the prospect of these life-lengthening, immortality-seeking therapies. Most would agree that one is still human if he's had an arm or leg replaced. We hardly think of those with prosthetic limbs as robotic, although by definition, they are bionic. We even implant devices into brains (think cochlear implants for the deaf, in particular), and think nothing of whether those individuals are still human, still themselves. But what if we start replacing entire sections of brains? Just how many bionic parts can someone acquire before they are more machine than man? How many donor or lab-grown organs, how much plasma, blood, or marrow can one receive and still remain themselves? These are questions with which philosophers far more sophisticated and intelligent than I have grappled, yet they are questions that the public-at-large may be called upon to discuss as such technologies become more commonplace. The question of whether amputees with prostheses may fairly compete in athletic events against those with biological limbs dances around these issues, yet remain unanswered.
Our Catholic faith informs us that our souls are already immortal, and although our bodies will fall apart and eventually perish during this life, our souls will be reunited with them in their wholeness after the final resurrection. In a culture that has become increasingly secular and agnostic – even atheistic – there is little wonder that the promise of the resurrection appears forgotten in the desire to live forever on Earth, although man's inherent desire for the eternal is starkly evident in the misbegotten quest. One wonders whether these immortality-seekers would be so honest as to answer a revealing question: Is it love of this life, or fear of what comes after, which ultimately fuels their fervent desire to live forever?