See Aleteia's great photos from today's event!
VATICAN CITY —  Pope Francis on Wednesday created five new cardinals, at a public consistory in St. Peter's Basilica, to assist and advise him in governing the universal Church.
The new cardinals, hailing from very diverse parts of the world, and include: Jean Zerbo, Archbishop of Bamako, Mali; Juan José Omella, Archbishop of Barcelona, Spain; Anders Arborelius, Bishop of Stockholm, Sweden; Luis Marie-Ling Mangkhanekhoun, Apostolic Vicar of Paksé, Laos; Gregorio Rosa Chávez, Bishop of Mulli and Auxiliary of the Archdiocese of San Salvador, El Salvador.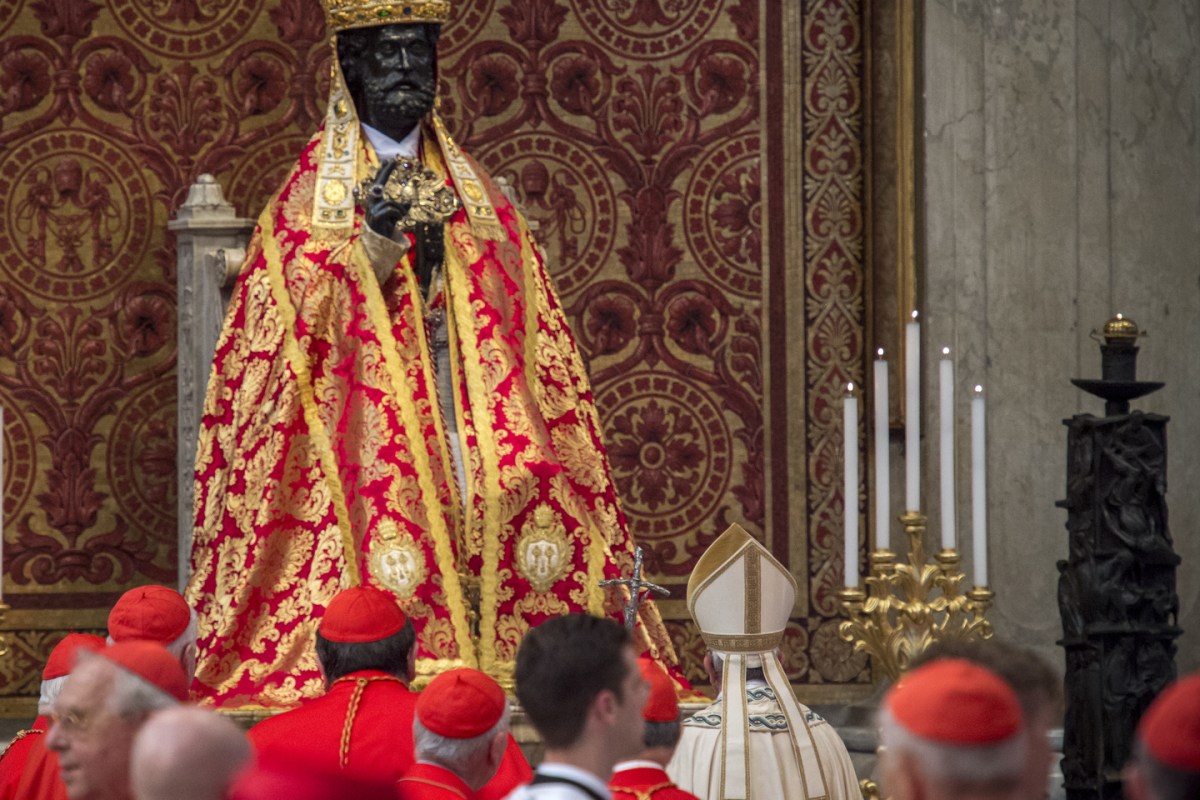 Launch the slideshow
In his allocution at today's Consistory, Pope Francis focused on the mission of service to which the new Cardinals are called.
"[Jesus] calls you to serve like him and with him," Pope Francis said, "to serve the Father and your brothers and sisters."
The pope continued: "He calls you to face as he did the sin of the world and its effects on today's humanity." Pope Francis went on to offer an exhortation. "Follow him, and walk ahead of the holy people of God, with your gaze fixed on the Lord's cross and resurrection."
The Consistory took place on the eve of the great Solemnity of Sts. Peter and Paul, martyrs and principle patrons of the Church of Rome, along with the Dominican mystic and doctor of the Church, St. Catherine of Siena.