Here is how to form a more effective husband-wife partnership to take some weight off.
What can God do in your life with one Bible verse a day?
Subscribe to Aleteia's new service and bring Scripture into your morning:
Just one verse each day.
Click to bring God's word to your inbox
Managing a home effectively involves a lot of invisible yet essential work. These are all the little things that women think about all the time: remembering that soon there will be no toilet paper and adding it to the shopping list, asking the doctor for the vaccine, buying the travel tickets for vacation, making dentist appointments, finding a suit for the end-of-the-year party, renewing registrations for the children's activities …
Before doing or even delegating these things, women first need to think of them. Women often lament that they are the ones who have to think of everything, while their partners assume that they have to be asked to do things. The woman thus ends up becoming the "home manager."
Read more:
How to Fit Faith into Your Busy Work and Family Life
Shira Offer, an assistant professor in the Department of Sociology and Anthropology at Bar-Ilan University in Israel, conducted a study of American working mothers and found that women "worry about work or family problems for 29 hours a week compared to men at 24 hours" because they are the primary ones responsible for the family's well-being. Women find it harder to disconnect; in a way, they are always "on." She concluded, "It is true that fathers today are more involved in childrearing and do more housework than in previous generations, but the major responsibility for the domestic realm continues to disproportionately fall on mothers' shoulders and this has to change."
Last December, blogger Ellen Seidman, a mother of three children, shared a Mother's Day tribute listing all the ordinary things that women add to their mental to-do list every day: "I am the person who notices we are running low on toothpaste/dental floss/mouthwash/anti-cavity rinse in bubble gum flavor and NOT the one with SpongeBob on the bottle/soap/shower gel/shampoo/conditioner/that detangling spray that supposedly wards off lice." And "I am the person who spots the squished raisins under the kitchen table, the dustballs under the dresser, the mound of lint in the dryer filter and the mystery substance on the sofa."
A load that changes with time
Women seem to carry the mental load at every moment of their lives: whether in the courtship, as a new mother, or as an experienced mother.
Camille, 30, a mother of two young children, comments, "Before marrying and having children, I already felt this in simple things, like buying toothpaste, thinking about the decoration of the apartment…" And yet, she admits that this did not affect her until the first child arrived.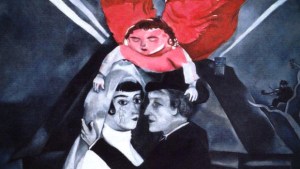 Read more:
Lasting marriages are possible when you stop chasing happiness
Emma describes the vicious circle in which young moms are trapped. While the father returns to work just two weeks after childbirth (in the most fortunate countries), the mother has a whole range of things to do to manage the baby's day-to-day life. When she returns to work, she often prefers to continue doing these things instead of delegating them to the father … simply because she was already doing them before.
"During pregnancy, all the mental load rests naturally on the mother, because she is the one carrying the child. She is the one making the appointments for the ultrasound and the check-ups with the doctor," adds Camille. "During maternity leave, since she has all that time to dedicate herself to the child, a dynamic is set in motion: she has time to buy baby clothes, prepare the meals, and make the medical visits. But the father does not necessarily realize everything that she does. In the end, one feels misunderstood. After my second child was born, I felt that this burden was becoming overwhelming, and I was so close to burning out that I was looking forward to returning to work."
It's only when she returns to work that the situation becomes unsustainable, because the mother finds it exhausting to combine the personal and professional mental load. For Camille, "despite everything, we try to maintain the mental burden to feel connected to the child. But you have to know how to let go of some tasks from the moment you return to work, before you drown."
How to get your husband to help carry the mental load
It's about knowing how to let go before you sink. Some men say, "If you want us to stop being mere 'executors,' perhaps you women should stop telling us— when we do something without consulting you— that such a thing has to be done differently, or that it should not be done…  Of course we do things differently than women, but what's the problem? It's our way of doing things. When you get used to constantly being told that you should not do this or that, then you end up having to wait until they give you orders." Anyone who does not recognize herself in that analysis, let her throw the first stone.
Isabelle Nicolas, a couples therapist, confirms the importance of knowing how to leave space for the other: "It is not a matter of delegating, but of giving the other person ownership and letting him do it his way. If things are not done as you would have done them, you have to bite your tongue."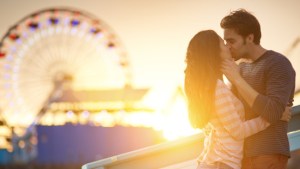 Read more:
The 3-ingredient recipe for a successful marriage
According to her, the mental load is not destined for women alone. We can decide to distribute it between the couple. "A couple and a family are two adults who create a system. Nothing falls spontaneously into place. If you are expecting things to be organized on their own, it will not happen, and one of the two will end up managing everything alone. We really have to decide to share the mental load between husband and wife, and make each one the organizer of his or her own sector."
As in a company, it is about brainstorming to launch a system that corresponds well to the couple's life project. This can evolve with the spouses' changing job situations and personal aspirations. Thus, one can initially be "shopping manager" and then move on to manage the children's extracurricular activities later in life.
What is essential is that each manage his or her task from A to Z, and this obviously includes the mental burden attached to it. But Isabelle insists on the fact that it does not become a private field. "Even if one is responsible, one must always consult the other. No one should become a stranger in his own home."
In order to start up a functional organization, Isabelle suggests writing your personal tasks in your professional journal but keeping a reference calendar at home with a list of each one's tasks. If one partner has a meeting at an inconvenient time, the other must know about it in order to be organized.
Read more:
My marriage works, and I'm going to tell you why
"The important thing is not to stick to a system that does not work. If you are going through a mood swing or if you are exhausted, you have to talk about changing the procedure before you feel completely sunk. In any case, if something is wrong but you don't speak up, then it's your fault if the situation does not change."
She continues: "There is incredible satisfaction when both manage the home together. Mutual admiration grows! How beautiful to know that one can count on the other, how beautiful to admire what he or she contributes to keep our shared life moving forward!"
As part of her good advice, Isabelle also shares a beautiful phrase that her husband always says to his friends and young couples preparing for marriage: "It is not that I help my wife: I manage my house with her." Something to think about.
This article was originally published in the Spanish Edition of Aleteia.