From shaving cream pie fights to idea jars, these brilliant and funny solutions from real moms will make boredom fun.
You can get Aleteia inspiration and news in your inbox. Our specially curated newsletter is sent each morning. The best part? It's free.
Sign up here
Mooommmmm, I'm boooorreed … And so summer truly begins.
During the Month of Whirlwind Activities, otherwise known as May, most moms and kids look forward to the big slowdown that is June. What could be better than months filled with freedom and family time stretching out ahead of you? Until, of course, June actually happens. Then everything changes.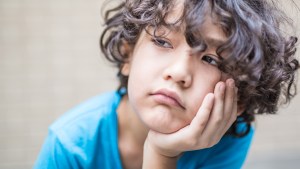 Read more:
Why I'm giving my kids the gift of boredom this summer
How quickly our kids turn from loving the sleeping-in, lying-around, lazy luxuries of summer, and resenting it instead. They've already ridden their bikes around the block (one hundred times); or maybe a summer rain falls one too many days in a row, leaving him indoors, and even sick of TV. Suddenly, there is "nothing" to do.
In an effort to occupy your brood, we sought out experienced parents and mom bloggers for their freshest (and funniest) boredom-busting ideas. We guarantee your kids have never tried some of these …
Go old-fashioned
Blogger and speaker Tracey Solomon has a huge list of old-time summer fun to offer her boys when they get bored that range from a backyard shaving cream pie fight ("It's epic," she says) to a squirt gun battle with sprinklers to boot. "But you should make sure that Mom gets the best weaponry," Solomon advises. Better yet, get your pet in on the water action by washing your dog in the back yard. "Chasing a wet dog is a bonding experience!" Solomon says.
"I'm a huge believer in just plain playing and being together," Solomon says. So that means, "swings, the park jungle gym, taking a walk, bike rides." Even if your little ones claim they've been to the park or swings a million times, they'll still have fun once they arrive, so try to just push through and get them there.
For a day you want to keep lower key, Solomon also suggests taking a local fishing trip where you can also teach your kids to skip rocks, or having a picnic on a blanket in the back yard. A daytime bonfire, Solomon says, is one of her favorites. "You'll have fewer bugs in your s'mores," she says, but you'll get all the same good stories and conversations.
Work it
Put those bored kids to work says, Annette LaPlaca, a homeschooling mother of four. As a parent, you're practically guaranteed to love the immediate results you see.
"My kids don't dare complain about being bored because they'll likely get JOBS to do," LaPlaca says. "They have really limited screen time, though, so they are always wanting to have friends over (which we indulge) and go to the library (which we also indulge)."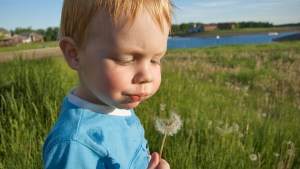 Read more:
How nature can help your child get closer to God
Another mother, Stacy Bender, says that when her kids were younger she had "lists of chores ready for the big 'B word.' It didn't take the kids long to realize, so they rarely told me that they were bored."
Bender also notes another chore-related trick that her husband came up with: "Gifting them with the knowledge that Saturday mornings belong to the family. We had family chore time for four hours every Saturday morning. That way, we could play hard together for the rest of the weekend."
Celebrate the boredom
Why not steer into the skid? Promote the creativity and inspiration that comes out of that dreaded boredom. "Oh, good!" another mother, April Grabanski will cheerfully say to her two children when they complain of being bored. "Boredom is good for your creativity and imagination," she tells them.
Speaker, writer and mother Keri Wyatt Kent says something similar: "I would tell my kids, 'Wow, sounds like you have a problem. But I think you are smart and creative and can solve your own problem.'" That usually gets her little ones thinking (step one in the boredom fighting process).
Chicago film-critic and dad of one David Fowlie says he likes to remind his daughter that he gets bored too. But, he adds some perspective—and drama. "Somewhere in the world there's someone who's been stuck in an elevator for hours," Fowlie will tell her. "They're bored too, but also scared. At least you're not scared!"
Did you know? There are actually documented creative benefits of boredom. In fact, philosopher Arthur Schopenhauer called boredom "the reverse side of fascination" and said "one leads to the other."
Go on an adventure
Chicago-area mom of two Deanna McMillen keeps it simple and gets her kids outside for "a nature walk that doubles as a scavenger hunt." It's easy, she says, "Just get a bag and take a walk."
Tracey Solomon says she and her kids do "camera walks where we go on a mission for beauty, and then whoever takes the best picture wins ice cream of their choice." Finding beauty and getting ice cream? Win-win! It doesn't even need to be a real creek or campsite, Solomon says. The places can be regular old ordinary (and maybe even ugly) outdoor spaces, which only makes the challenge to find beauty that much more interesting.
And don't let a little summer rain stop you from exploring that beauty. Cerys, of Rainy Day Mum, suggests stuffing waterproof backpacks with ready-anytime nature exploration gear. Just don't forget to pack a pair of dry socks for those inevitably wet toes.
Enjoy the stillness
Most parents are pretty familiar with the idea of a swear jar: bad words slip out, and money goes in. And there's a reason we've all heard of it. They're pretty effective.
When writer and speaker Nadia Swearingen-Friesen's kids were young, she jokes that she essentially taught her kids bored was a swear word. "The cool thing about this," she says, "is that they began to think of other ways to express what they meant. They would say, 'I am not sure what I want to do next … "
Swearingen-Friesen encourages other moms to give their kids incentives to use a different word besides bored as well. She says, "often what kids are really saying with the word 'bored' is 'entertain me!' and there is too much of that going on already. Teaching them to think through things they would enjoy doing themselves is a good long-term skill."
Fowlie agrees. He reminds his daughter, "I'm not here to entertain you!" Still, he offers to help facilitate good anti-boredom behaviors like helping her with summer homework or doing the dishes or take her to the park to run around and play.
Often he'll say, "You're not really bored, that's just the only word you can think of!" And besides, Fowlie will add, "there's actually nothing wrong with being bored—be still and enjoy it!"
Start a boredom box
"When my daughter was little," says Florida writer and mom Jamie Janosz, "I made a 'boredom box.' I'd take every little craft or activity idea and write them on slips of paper. When she was bored, we'd pull one out of the box and try the idea. They had to be simple enough that we didn't need to run out and buy supplies, but she loved it."
Baker and blogger Bethany Taylor concurs. She and her husband even made an "I'm bored" jar before they had kids in case they felt bored! Her family fills the jar with popsicle sticks with different activities. "Some fun (walk to the park together, go see a movie, etc)," Taylor says, "some chores (organize the basement, vacuum the stairs, etc). The rule is whatever you pick, we have to do."
Related to this, Keri Wyatt Kent says her friend used to keep a "fun and games" closet. When her kids were bored, the instructions were to go stand in front of the closet for five minutes. Usually the kids found a game or toy they hadn't played with in a while.
Create something
Chicago-area dad John Lampa has a simple answer for his bored kids: go, play the drums. And while not every family keeps two drum kits in the basement as the Lampas do (and not all neighbors appreciate this advice!), using boredom to make music is a great way to pass time.
As are any creative endeavors.
California judge, dad, and blogger Tim Fall says his mom used to send him to the kitchen with these instructions: "'Go bake a cake or a batch of cookies.' It always worked," Fall says. "Plus everyone got to eat cake or cookies."
And the best thing about telling our kids to go create is that the possibilities are endless. They can draw, paint, write, sing, dance, come up with a family or neighborhood skit.
Creativity is the best stuff of boredom and of summer.