Aleteia staff members share some of their warm-weather favorites.
What can God do in your life with one Bible verse a day?
Subscribe to Aleteia's new service and bring Scripture into your morning:
Just one verse each day.
Click to bring God's word to your inbox
"Summer was our best season: it was sleeping on the back screened porch in cots, or trying to sleep in the tree house; summer was everything good to eat; it was a thousand colors in a parched landscape…" — Harper Lee, To Kill a Mockingbird
Come to think of it, To Kill a Mockingbird is one of those quintessential great summer reads; the perfect novel, best read on a front porch, with a pitcher of cold lemonade at hand, to stave off the broil. It wouldn't be a bad idea to spend a day in the company of Atticus Finch, Miss Maudie, Scout, Jem, and Dill.
But in keeping with our long-standing tradition of one year, members of Aleteia's staff have a few other recommendations for your summer reading pleasures, and as with last year's list, we have helpfully added our thoughts on what libation might best be served up between pages.
1) The Fool of New York City, by Michael O'Brien
I have been an avid follower of Michael O'Brien's gripping novels and his latest doesn't disappoint. Set in present day New York, it follows two unlikely souls who go on a journey of self-discovery. It is a story about the human experience and how past events influence us today. The human heart in all its glory and in all its failing is prominently on display. It is the characters that drive the story and shape the narrative into a superb piece of literature that is worthy of your summer.
A rich glass of red wine would pair perfectly with this tale and help the soul breathe more freely.
— Philip Kosloski, Staff Writer
2) Confidence Games: Money and Markets in a World without Redemption by Mark Taylor
I'm now reading Mark Taylor's Confidence Games: money and markets in a world without redemption. It's a compelling philosophical-religious argument on how the characteristics traditionally attributed to God (omnipresence, omnipotence, etc) are attributed to money and markets. Better read pen in hand, taking notes, with an Aperol Spritz.
— Daniel Esparza, Editor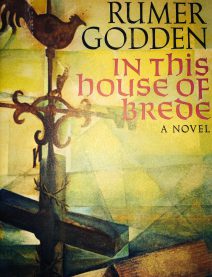 3) In This House of Brede, by Rumer Godden
When a colleague of mine learned that I hadn't read this novel, she quickly remedied that problem by generously giving me a copy. First published in 1969, In This House of Brede (now available on Kindle) is a story of a cloistered community of religious Benedictine sisters in England and while it sounds like only a book Catholics would want to read, anyone who likes a compelling novel will find themselves engrossed by it — the characters, their choices, and their interactions as they seek a common purpose. This book was a best-seller and no wonder — it really hooks you, the way any great beach or poolside read tends to do. Add it to your summer reading list. And of course, enjoy it with a cup of tea, hot or iced.
— Zoe Romanowsky, Lifestyle Editor
4) Grey Mask (Miss Silver #1), by Patricia Wentworth
My idea of summer reading is something intriguing yet light that takes me entirely away, in time and space, from hot, smoggy SoCal. To rainy England between the wars, perhaps, with pleasant puzzles, romances that seldom run smooth, self-effacing humor, terrific clothes, country houses, and the most suitable companionship of a brilliant, happily dowdy spinster with a penchant for quoting Tennyson.
Meet Miss Silver, and join me in a prolific series of mysteries (32 in all – enough to while away more than one summer) that to my mind far exceed Miss Christie's Miss Marple in enjoyment. Author Patricia Wentworth also wrote stand-alone suspensers and a whole other series featuring a male detective. She's like a popcorn stand for your summer brain. Start with Grey Mask and you won't be able to stop. (All are available for Kindle, and if you're lucky in libraries or used bookstores.)
Since I quit tippling, I've discovered that hot tea on a hot day can actually be quite bracing. What better to accompany Grey Mask than a cup of Earl Grey, hot?
Of course, if you are still able to tipple, you might join Miss Silver in her usual: a small glass of port.
— Joanne McPortland, Contributor and Copy Editor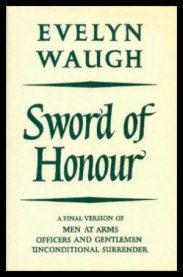 5) Sword of Honor Trilogy, by Evelyn Waugh
This summer I have decided to tackle Evelyn Waugh's Sword of Honor trilogy. This trio of books (Men at Arms, Officers and Gentlemen, and Unconditional Surrender) tells the tale of an older-than-average, out-of-place Brit, Guy Crouchback, navigating his way through a cynical and beleaguered British society entering war against Adolf Hitler's Nazi juggernaut. Evelyn Waugh tells a story as only Evelyn Waugh can. With cocked eyebrow and tongue firmly in cheek, he introduces us to figures and behaviors which at first make us wince or laugh until we realize that Waugh is puckishly needling us about those sometimes inspiring & often less savory nuances of our own.
To accompany this book, I should recommend a particular whiskey splashed into a heavy-bottomed snifter. But, instead, I favor an Odell's India Pale Ale (or for the brave of heart, Myrcenary, Odell's double IPA) in a chilled glass mug. Let's read and drink. Evelyn would be proud.
— Tod Worner, Aleteia Blogs, "Catholic Thinking"
~
6a) The Tortoise and the Hare, by Elizabeth Jenkins
I am actually at this moment reading this book, from last summer's list, and I'm finding it intriguing (if a little slow-going, but I don't mind that in a summer book). It's awfully good writing, but I have never met a child in literature that I so soundly want to smack upside the head as this Gavin, son of our heroine, and a singularly well-rendered brat. If you don't like a bratty child in your summer book, don't have one, says I.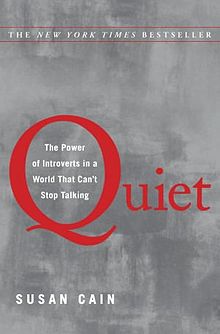 6b) Quiet: The Power of Introverts in a World That Can't Stop Talking, by Susan Cain.
I also started this book two days ago. The subject of silence is one that both Pope Francis and Cardinal Robert Sarah have been bringing up, and the world surely needs it. As an introvert it's rather nice to read a book that is not only sympathetic to the plight of the people who need some solitude after socializing, but actually values and appreciates what the introvert brings to the party, so to speak. If you, like me, are finding yourself entirely too busy this summer — if you find yourself looking with longing at the doorway halfway through the latest gathering, as the summer salads are wilting in the heat and the merits of various Rosé wines are discussed yet again, this might be for you.
But really, it's summer, and in summer, my high recommendation is…
6c) Any quantity of books by Terry Pratchett and/or Georgette Heyer
We all like to go away for the summer, and for me that means traveling in the company of my two dear friends, Terry Pratchett and Georgette Heyer, who are exceedingly generous about introducing me to their social set. Pratchett launches me into the Discworld and then allows me to traipse about the filthy, er, aromatic streets of Ankh Morpork, where at any moment I might bump into the likes of Moist Von Lipwig, grifter and accidental upstanding citizen. Perhaps I will test a dubious meat pie off the tray of CMOT Dibbler, (that would be Cut My Own Throat Dibbler) entrepreneur, or run into those intrepid coppers, Nobby Nobbs, Sargent Detritus, Captain Carrot, and Mister Vimes. Maybe I'll even feel the shadow of Granny Weatherwax cross above me, or I'll stumble into Archchancellor Mustrum Rudcully, and his famous Librarian, as I investigate the magically over-loaded Unseen University. If only I could hear the Patrician and tyrant Havelock Vetinari utter the words, "Don't let me detain you," as I made my exit, I could count it a summer well spent among the dear denizens of Ankh Morpork, even if it meant running across the River Ankh in order to get away from Foul Ol' Ron.
I would run, of course, right into the London Georgette Heyer writes about so deftly, so charmingly, and sometimes so hilariously, regardless of whether the era is Georgian or Regency. Her historical fiction is so perfectly researched, one can actually get something of an education, while being so terribly, terribly amused.
Enjoy the Pratchett with a cold Summer Shandy — and if you only have time for one of his books, go with Night Watch. It's brilliant and you'll meet almost everybody, in there!
For Miss Heyer, sweet iced tea will more than do.
— Elizabeth Scalia, Editor