Maybe you're not leading and guiding in the best way, so try these tips.
Need an idea for Lenten almsgiving?
Help us spread faith on the internet. Would you consider donating just $10, so we can continue creating free, uplifting content?
Make a Lenten donation here
It's the eternal question. And here's the good news: the answer is very simple! It has everything to do with the way we are raising our children and the time we are investing in them.
Here are some basic tips for fostering the virtue of obedience, which has a lot to do with your ability to educate and your active presence.
Know your goal
Let us remember Aristotle with his wonderful definition of love: "To love is to seek the good of another." To educate is to love, always seeking the good of the ones God entrusted to us as stewards for a limited period of time.
Our children are not obeying us because we parents are not clear about what it means to educate them and for what purpose. So what do we educate them for? So that they reach the plenitude that is man's ultimate end through the use of their freedom, which has to go hand in hand with responsibility.
The word education comes from Latin educere, which means to guide, lead; or educare, to form, to instruct. Parents are the main educators and we must seek to guide and train the person, in this case our children, so that they are "the best possible" in each of their personal dimensions: affective, intellectual, and social. Education is not limited to acquiring academic knowledge, but to developing all of the qualities and talents that make up the person.
Ask yourself: What am I educating them for? Do I do it just to get them to comply with codes of conduct and to look good and be accepted by others?
Be present
Another reason is that we are not present, and with that we lose something crucial for educating a child: authority. Authority is exercised wisely only by actively and personally seeking the children's good. It can't be long distance or for short stretches of time. Today many parents have lost authority simply because they are not there: children are growing up lonely, in physical and emotional abandonment. They are being educated by third parties or by day cares, television, and the Internet.
Read more:
5 (pretty good) TV fathers with great parenting advice
We value what we spend time on. Children cannot be educated at a distance.  The quantity and quality of time are both important. As much as possible, parents must be present. Modern moms, everything is replaceable except you. No one can take your place as a mother and nothing is worth more than your children. Your children feel valued and loved when you give them your time. This is not to say that working outside the home is impossible, but that time must be allocated wisely according to each one's situation.
Sow virtues
Education, "educere" in Latin, means "drawing out" the best in children. This means we have to sow virtues and values in their hearts. When our children do whatever they want and we do not put any limits on them, we are sowing vices. For example, not requiring a child to pick up her mess would mean enabling the vice of laziness in her. If we demand order and responsibility, we are educating in virtues, which make children grow into mature individuals who can give the best of themselves.
Be clear and concrete
If we are going to give orders or set rules, let them be few. Don't be giving orders all day long. You can say something like this: "At 7 p.m., all the toys need to be put away in their blue drawer. I'll come and tell you when it's 7 o'clock." And that's all you have to say. No more words, no long lectures. Change the subject after giving the order; don't keep dwelling on it. A child should be scolded only for one reason: if he disobeyed an order that was given for his own good. And disobedience should entail fair consequences that they know about in advance and that you, as a parent, apply calmly.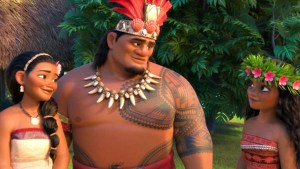 Read more:
The 2 parenting lessons I've learned from 'Moana' as a father
Pray for the children entrusted to you
If you are a person of faith, take it a step further. Remember that before they were your children, they were and are children of God. So ask Him in prayer: what do you want me to do to educate this child you entrusted to me? Prayer is essential to gain key insights and strength in day to day life as a parent.
Trust
As a parent, you have all the talents and abilities you need to help your children develop. Discover your gifts and put them to work. You are not alone in this great adventure called life. I repeat, before they were your children, they were God's. What wonderful things God must see in you to have chosen you both to be the parents of those children. So fear not – you can do this!
This article was originally published in the Spanish Edition of Aleteia.