Learn how to read the label correctly to avoid falling victim to a scam.
The highest grade of olive oil, extra virgin olive oil, is one of the freshest and healthiest oils around, yet our supermarket shelves are stocked with falsely labeled, low quality, imported options. A label that says "Italian Extra Virgin Olive Oil" is no guarantee that the oil is the best quality — it could be a mix of inferior oils and might not even come from Italy. Companies often make labels confusing on purpose, so it's difficult to know what exactly is in the bottle you want to buy.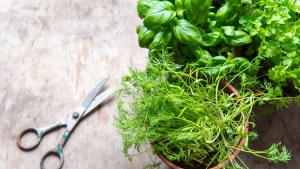 Read more:
The easiest way to grow your own herbs and aromatic plants
The United States is the second largest importer of olive oil, and not surprisingly, most of it comes from Europe, which is why it's important to understand the complicated business of labeling.
Fraudulent practices in olive oil are nothing new. CBS News' 60 Minutes reported early last year that the Italian mafia has been heavily implicated in producing fraudulent olive oil. When the interviewer asked journalist Tom Mueller how much fake olive oil reached the US supermarkets, he replied  "75 to 80 percent easily."
In February this year, Olive Oil Times, an American online journal, reported that Italian authorities arrested 33 people from a powerful mafia gang for illicit dealings, including the exporting of low-quality olive oil sold through retail chains in the United States.
The ideal solution is to order directly from a producer you trust, but that isn't always possible or cost-effective. What you can do though is scrutinize the label to make sure your extra virgin olive oil (EVOO) was produced and tested adequately.
First pressed, cold pressed or extra virgin? Which one should you choose?

Extra virgin olive oil should always be your first choice and here's why:
"Extra virgin" means it's the highest grade of olive oil, that it was made without added chemicals, and that the producer took extra care during the extraction process to keep the temperature at 27° or lower. These strict European standards set by the International Olive Oil Council (IOC), based in Spain, also ensure the oil was processed soon after picking and that it passed the laboratory and IOC sensory tests.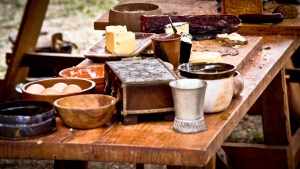 Read more:
This popular European diet is positively medieval
Don't be fooled by "cold pressed" or "first cold pressed." In the past, producers used hydraulic presses to obtain the oil, a slow and labor- intensive process that pressed the fruit. You still see labels marked "cold pressed" and "first pressed," but it just means that no heat was used in the process. These are now marketing terms, more than anything else, as olive oil today is extracted from olive paste.
As the U.S. does not belong to the IOC, the standards, grades of olive oil, and regulations are not the same. The United States Department of Agriculture (USDA) incorporates similar principles as the IOC but they're not as stringent.
Certification and country of origin

You can't just accept that a bottle of olive oil is "extra virgin" by its label; you need to look for seals of certification for proof. Checking the certification will certify the place of origin of your bottle imported from Europe and these initials are the most common:
PDO – Protected Designation of Originis the European certificate that tells you that the product comes from a particular country in Europe. The oil was produced and processed in the same place.
DPO or DOP –  Denominazione d'Origine Protetta is the Italian version of PDO.
AOC – Appellation D'origine Controlée is the French term for PDO.
PGI – Protected Geographical Indication is not as stringent as PDO and means that one stage of production, processing, or preparation took place in the geographic region.
US standards and regulations
Here are terms you can find on American labels:
NAOOA – This stands for recognition by the North American Olive Oil Association, which adopts the IOC standards.
COOC – The Californian Olive Oil Council Seal on the olive oil label means the oil has undergone laboratory and sensory tests.
Harvest date

The harvesting date indicates the freshness of the oil. Look for a date within the last year; it tells you the month and year the olives were picked and processed.
Unfortunately, you might not always see the harvest date on the bottle, but you can look for "best before" or "use by" dates, which are recommendations from the manufacturer.
The harvesting date is important because olive oil is a food that needs to be fresh.
Cécile Le Galliard, a recognized French olive oil expert and consultant on olive oil tasting, says that unlike wine, olive oil loses its taste, aroma, and nutritional value with time and is best consumed within 12 to 18 months after harvest time. She says "a lot depends on the varieties of olives used for the oil. A few oils will last up to 24 months, but beyond that the oil becomes rancid."
Is the oil packaged and stored correctly?

Don't pay too much attention to fancy glass bottles and sophisticated packaging. What you should know is that oxidation is one of olive oil's worse enemies and it should always be stored away from heat and light.
Le Galliard, who regularly participates as a judge for quality assessment of olive oil, says retailers should pay attention to how the oil is packaged. "Glass opaque bottles protect olive oil from oxidation caused by light," she says. "Tinted bottles are the best way to keep the sensory and nutritional qualities of extra virgin olive oil. Today some manufacturers include recommendations on how to store olive oil at home. Advice such as storing olive oil in a cupboard rather than on display is good advice."
Admittedly, good quality olive oil isn't cheap but if you know what to look for, chances are you'll come home with the real stuff.