While culture does shape some masculine and feminine behaviors, other traits are literally written into the structures of our brains.
Need an idea for Lenten almsgiving?
Help us spread faith on the internet. Would you consider donating just $10, so we can continue creating free, uplifting content?
Make a Lenten donation here
It's a running joke in my family that my sister and I have an absolutely terrible sense of direction. For example, I once got lost driving to work because I got on the freeway at a different exit, and the loss of certain landmarks caused me to end up 45 minutes away with no idea where I was or how to get back.
My husband can't understand this. He navigates by some kind of wizard magic, where he turns down a street he's never been on before and confidently predicts that it will bring us to the road we want to be on, and it usually does.
Read more:
What happens when three young women take the feminine genius seriously
He calls this "knowing north from south and understanding how streets are laid out," but I've always suspected telepathy. Actually, though, it's a less exciting (and more common) superpower — his brain is male, and mine is female.
Researchers are beginning to find biological explanations for many of the differences between men and women, and they're learning that while culture does in part shape masculine and feminine behaviors, some traits are literally written into the structures of our brains.
Stanford Medicine recently featured a catalog of the various discoveries that are being made about the difference between men and women's brains, and while some of it has been known for decades (such as the difference in size and function of the female hippocampus and amygdala versus the male), some of it is groundbreaking, like the research being done on the role of hormones in the creation of neural structures.
All this points to a picture of at least parts of the brain as consisting of modules. Each module consists of a neural or genetic pathway in charge of one piece of a complicated behavior, and responds to genetic and hormonal signals. These modules — or at least some of them — are masculinized or feminized, respectively, by the early testosterone rush or its absence. The mammalian brain features myriad modules of this sort, giving rise to complex combinations of behavioral traits.
Researchers have found that disabling a certain gene in rats that is more active in females than in males destroyed the female rats' protective instinct, while destroying a different gene that is more active in females reduced the female rats' instinct to mate. Destroying those genes in the male rats, however, had no discernible effect on their behavior.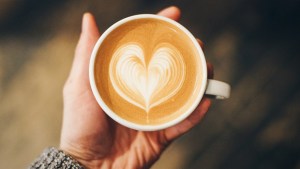 Read more:
You actually would die without your coffee, research says
Obviously, these discoveries will have huge implications in the way men and women are treated medically, particularly in regards to pharmacology. They also might lead to breakthroughs in genetic therapy, as researchers have found that many of the genes that are affected by hormones in rats have analogues in human brains that "have been linked with autism, alcoholism and other conditions."
It will likely be many years before this research is applied in the medical field, but should help us find a renewed appreciation for the differences between men and women. For example, my sons' tendency to walk in a straight line from point A to point B regardless of the furniture, pets, and people they have to climb over to get there isn't a Machiavellian scheme to make me insane — it is, quite literally, the way they're wired. Likewise, my tendency to navigate based on landmarks is a not a flaw in my brain's ability to think logically — it's the way my brain is built.