Despite her struggle with bipolar disorder, the actress crafted a legendary career.
On July 8, 1967 — almost 50 years ago today — Vivien Leigh, one of the greatest stars of Hollywood's Golden Age, died of tuberculosis. She was just 53.
She won two Oscars during her career. Her first was in 1939 for her legend-making turn as Scarlett O'Hara in Gone With the Wind. Her second came 12 years later for her work opposite Marlon Brando in A Streetcar Named Desire, where she played the fragile, and ultimately broken, Blanche DuBois. She was considered to be perhaps the most beautiful actress of her day; perhaps, arguably, of any day. But her on-screen presence hid an off-screen trial that her fans would've never suspected: Leigh suffered from bipolar disorder.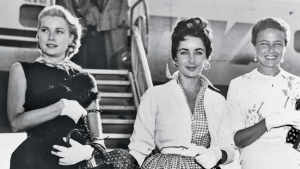 Read more:
The surprising beauty secrets of Hollywood's Golden Age actresses
We talk about mental illness a bit more readily today… Catherine Zeta-Jones, Jean-Claude Van Damme, and Demi Lovato are among the stars who've been diagnosed as bipolar.
"Four out of ten people with mental illness get help," Lovato said in Washington D.C. in 2015, according to Elle magazine. "You have to wonder about the other six."
But in Leigh's day, mental illness was not something commonly talked about. It wasn't just a disease; many thought it was a weakness. And even when something was clearly wrong with someone's mental state, doctors were often unsure about what to do about it. Instead of being given lithium, as most people with bipolar disorder are today, Leigh was treated with electro-shock therapy.
Some have said that Leigh's first miscarriage in 1940 brought about her mental illness. But friends of hers said the signs of the disorder showed up much earlier. "Vivien would get along fine for a few weeks, a few months — be perfectly normal and friendly and involved in her activities," an old schoolmate of Leigh's said. "Then, suddenly, a complete turnaround. Sometimes it would last for only a few hours, other times a day or more. But when it happened, we'd see a completely different girl — moody, silent, petulant, rude, often hysterical."
Despite these terrible mood swings, Leigh crafted a legendary career.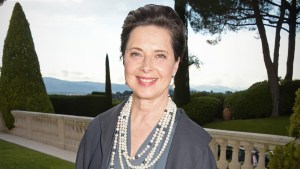 Read more:
Isabella Rossellini, the master of reinvention, starts a new chapter at 64
In 1940, she divorced her first husband (Leigh Holman) and married the great Lawrence Olivier. They became Hollywood's ultimate power couple of the day, appearing together in three films. But for all of her success on the silver screen, she only made 20 films. She always considered herself a stage actress first, and she and Olivier shared that stage many times.
"I'm not a film star; I am an actress," she once said. "Being a film star is such a false life, lived for fake values and for publicity.  … Actresses go on for a long time and there are always marvelous parts to play."
But as her career continued to climb, her bipolar disorder was growing more serious. In Anthony Holden's book Olivier, the famous actor said of his wife, "Throughout her possession by that uncannily evil monster, manic depression, with its deadly ever-tightening spirals, she retained her own individual canniness — an ability to disguise her true mental condition from almost all except me, for whom she could hardly be expected to take the trouble."
She showed an incredible dedication to her roles. Elia Kazan, director for Streetcar, said Leigh would've "crawled over broken glass if she thought it would help her performance." But Leigh herself said it was a turning point in her mental health. She later said that the role "tipped me over into madness."
Leigh developed a reputation of being difficult to work with, and soon her mental struggles were well known throughout the entertainment industry. In 1954, she had a breakdown on the set of Elephant Walk, and would only make four more films. Her last performance was in 1965's Ship of Fools. It proved to be a rocky production: Leigh was clearly not well, and she'd often lash out at the film's other actors. She allegedly hit co-star Lee Marvin so hard with a shoe that it marked his face.
Watching Leigh in the film can be difficult, knowing her struggles: Her work is raw, sometimes painful to see — even though just two years away from her death, she was still a beautiful, magnetic presence. And though Leigh exasperated director Stanley Kramer at first, he later marveled at her ability to perform so well under such trying conditions. "She was ill, and the courage to go ahead, the courage to make the film, was almost unbelievable," he later told author Hugo Vickers for his book Vivien Leigh.
Clearly, bipolar disorder didn't obscure Leigh's brilliance, and that's a tribute to her talent and determination (as well as the dedication of some of the folks closest to her). But I do wonder, had she more adequate help for illness, just how much more brightly her star would've shined. .