A healthy diet is based on locally grown food in its natural form.
For a long time the impact of processed foods on our health has been neglected; even by nutritionists. It was only in 2014 that the debate about these ultra-transformed foods really got started, even though people had been discussing it for a number of years. The principle is easy to remember: the more food is transformed, the more likely it is to be dangerous for our health. A healthy diet opts for good quality food in its natural form that is barely processed, locally grown, and better yet, organic. An example to keep in mind: an apple eaten whole will always be better for our health than an apple purée or apple juice.
But in fact what are processed foods?
You can find processed foods in all the aisles of your supermarket: within the fishery, butcher's, bakery, and dairy departments, and among the snacks, sauces, savory goods, sweet goods, and dietary products. You can even find them in drinks and frozen produce. The NOVA food classification, which was created by Brazilian and Canadian researchers, is considered a main point of reference on the topic of ultra-processing, and to see how much our food has been transformed. Food is divided into four distinct and meaningful groups: fresh food or minimally processed foods (edible parts of plants and animals that are preserved without adding extra substances such as salt); processed culinary ingredients (vegetable oils, vinegars, salts); and processed foods (conserves, canned fruit and vegetables, cheeses, bread, fries). A Canadian study shows that nearly half our daily caloric intake comes from processed or ultra-processed foods.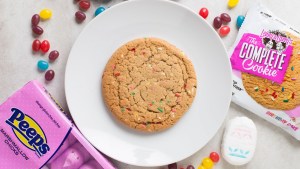 Read more:
The 1 additive to nix from your child's diet immediately
The breakfast aisle is the one that offers the most ultra-processed foods — around 93 percent, in fact. There are the sliced breads, kids' cereals, cereal bars … not to mention products that may be gluten-free but nonetheless are packed with other additives. Products that have been ultra-processed are often the result of division/combination. They go through a number of steps and industrial processes that have no natural equivalent: reconstitution and formulation by adding other ingredients; the input of additives, or technological agents; the addition of water and/or air; the addition of micro-nutrients; hydrolysis; extrusion; molding; and pre-processing for frying.
How do you spot processed foods in the stores?
The first thing to look out for is the list of ingredients. It's mathematical: the longer the list, the more the food has been processed. If there are more than five ingredients on the label, it's a product that has been ultra-processed. Another thing to check for is the type of ingredient and whether you know what they actually are. Next up, if the three added ingredients of sugar, fat, and salt are present, there is no doubt that your product is transformed. Other criteria that will help you discern if your product has been processed are: if it's a little costly, if it needs little culinary preparation, if the packaging is very attractive (a bright and flashy packaging – especially the type to grab your kid's attention!), and also if it contains very few fresh ingredients. And that's without mentioning the long list of additives: stabilizers, bulking agents, preservatives, flavor enhancers, dyes…


Read more:
5 Reasons to add more eggs to your diet every day


What are the consequences of ultra-processed foods on our health?
We know that ultra-processed food is bad for our health, yet still we find all sorts of it on our plates. Obesity is one of the most harmful effects of this sort of diet, but it is not the only one. Diabetes, cancer, cardio-vascular disease, osteoporosis, sarcopenia (muscular dystrophy) are also connected to highly processed food. In fact, there are a number of chronic illnesses resulting from the regular imbalance of our metabolism. And it's important to remember that the World Health Organization (WHO) believes diabetes will be the seventh leading cause of death in the world by 2030.
How can you avoid processed foods?
The easiest way to avoid these ultra-processed foods is to cook for yourself. Forget, or really reduce your use of, those ready-made sauces, or ready-made dishes, processed meats (such as bacon – yes, bacon!), sugary drinks and juices. Using natural foods as a base, you can create your own more elaborate recipes that will be tastier and healthier. Opt for fresh ingredients, or those modified with traditional cooking processes that come without added sugar, salt, or fat: dried, steamed, boiled, vacuum packed, roasted, frozen, and filtered. Vegetables and legumes should become your best friend, making up 85 percent of your diet. It's great for your health and the planet! When it comes to cereals, opt for the healthier wholegrain variety, which means they have retained their exterior envelope, rich in fibers and nutrients. Restrict your intake of refined cereals.
Read more:
The absolute best way to quit sugar
Use naturally processed ingredients to add a touch of flavor to your recipes. Products derived from processes such as drying, crushing, refining, and grinding can be used. Salt, sugar, molasses, honey, vegetable oils, butter, lard, starch extracted from corn and other plants are essential in your diet for their taste, and when added at home you can be sure you're not overdosing on them. For a breakfast packed with vitamins, you can try making your own granola bars with dried fruits added.
Eaten occasionally, ultra-processed foods will not have that much of a detrimental effect on our health. The real danger comes when our diet is based mainly on an intake of ultra-processed foods, so it's important to make this sort of food the exception and not the rule. Aim for a diverse diet that favors good quality, local, seasonal food – bonus points if they're grown in your own backyard!
To find out more about processed foods try leafing through one of these books:
Clean Eating On A Budget: How To Avoid GMO's And Processed Foods To Achieve A Healthier Lifestyle by Kathy Stanton
Unprocessed My City-Dwelling Year Of Reclaiming Real Food by Megan Kimble
This article was originally published in the French Edition of Aleteia.