Jesus is promising rest for your soul, but there is a first step (and it's not so hard)
Need an idea for Lenten almsgiving?
Help us spread faith on the internet. Would you consider donating just $10, so we can continue creating free, uplifting content?
Make a Lenten donation here
None of us can escape the fact that life is burdensome, at least in some ways and at some times. Pope Francis recognizes this and says that the Lord does too.
Jesus knows what a burden life can be and that "many things weary the heart," Francis said on Sunday before praying the midday Angelus with pilgrims gathered in St. Peter's Square.
The pope said that when life seems to be going all wrong, there's a temptation: to get stuck there.
In tough moments, it feels natural to stay put, to "brood over how unjust life is … how evil the world is, and so on," he said. "We see everything black. And one becomes even accustomed to sadness, which takes root, and knocks us down. What an ugly thing this sadness is."
But Jesus' first word in these moments is an invitation: "Come!"
"Who?" … who me?
"You. You. You," Jesus invites.
"The path out," Francis said, "is in relationship, in reaching out your hand and raising your gaze toward the One who loves us truly."
The pope clarified that just "going," going out of oneself, isn't enough. We have to know where to go.
"Because so many goals are illusions: They promise relief and distract for just a time; they promise peace and distract," he said, but they are "just fireworks."
That's why Jesus indicates where to go: "Come to me."
"So many times," Francis said, in a difficult stage in life, "we try to speak with someone who listens to us, with a friend, with an expert … and this is very good, but let's not forget Jesus! Let's not forget to open ourselves to him, and tell him about our lives."
Perhaps, the pope reflected, "there are 'zones' in our life that we never open to him, and that have remained dark because they have never seen the light of the Lord."
"If you have such a dark zone, seek Jesus, go to a missionary of mercy, a priest, go…. But go to Jesus and tell him of this."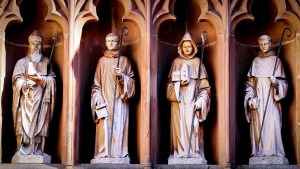 Read more:
A prayer for the days you just can't take it anymore
Francis said that Jesus is inviting each of us today to take heart, to not give in to fear or to sin, but to go to him.
"He awaits us. He awaits us always. Not to magically resolve our problems, but to strengthen us in our problems. Jesus doesn't take away the burdens of life, but [does take away] the anguish of the heart. He doesn't take away the cross, but carries it with us."
"In life, when Jesus comes in, peace arrives, that peace that remains even in difficulties, in suffering."
Let us go to Jesus, the pope invited, let us find him each day in prayer, in a "trusting and personal dialogue."
"He himself is asking this, almost insisting," Francis said. "He repeats it again at the end of [this Gospel passage]":
I will give you rest. … learn from me … and you will find rest for yourselves.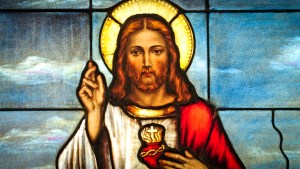 Read more:
Discover 4 elements of honest prayer from Jesus himself